Ridgeline Kids Tumbleweed Pig Tee Pink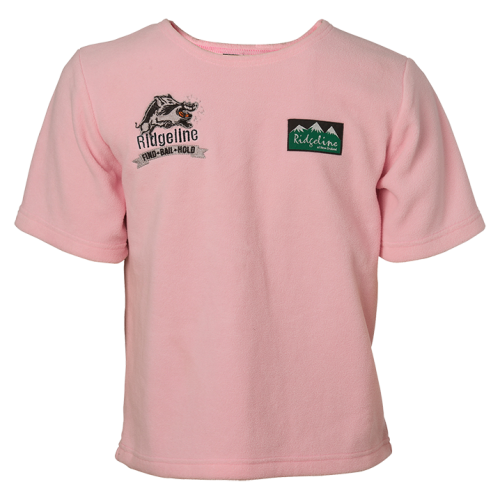 Fancy yourself as a bit of a pig hunter? Well this is the must have tee for you.

On the hunt or at play, our short sleeved tee is perfect for little hunters in any climate. This rugged Ridgeline shirt is great as a base layer for cold conditions or on its own when the going gets tough. Look the part out in the bush while you pit your skills against those challenging porkers. Not a bad little option to wear to school to show your mates you are the bomb when it comes to pig hunting.

Made of Ridgeline Southern Star 200:
The tiny 200gsm Southern Star Fleece fibres create multiple air cells that trap warmth inside and give you excellent protection against against the most extreme outdoor conditions. Southern Star 200 does not retain moisture but allows it to evaporate and the fabric remains dry.