Stoney Creek Fast hunt Trousers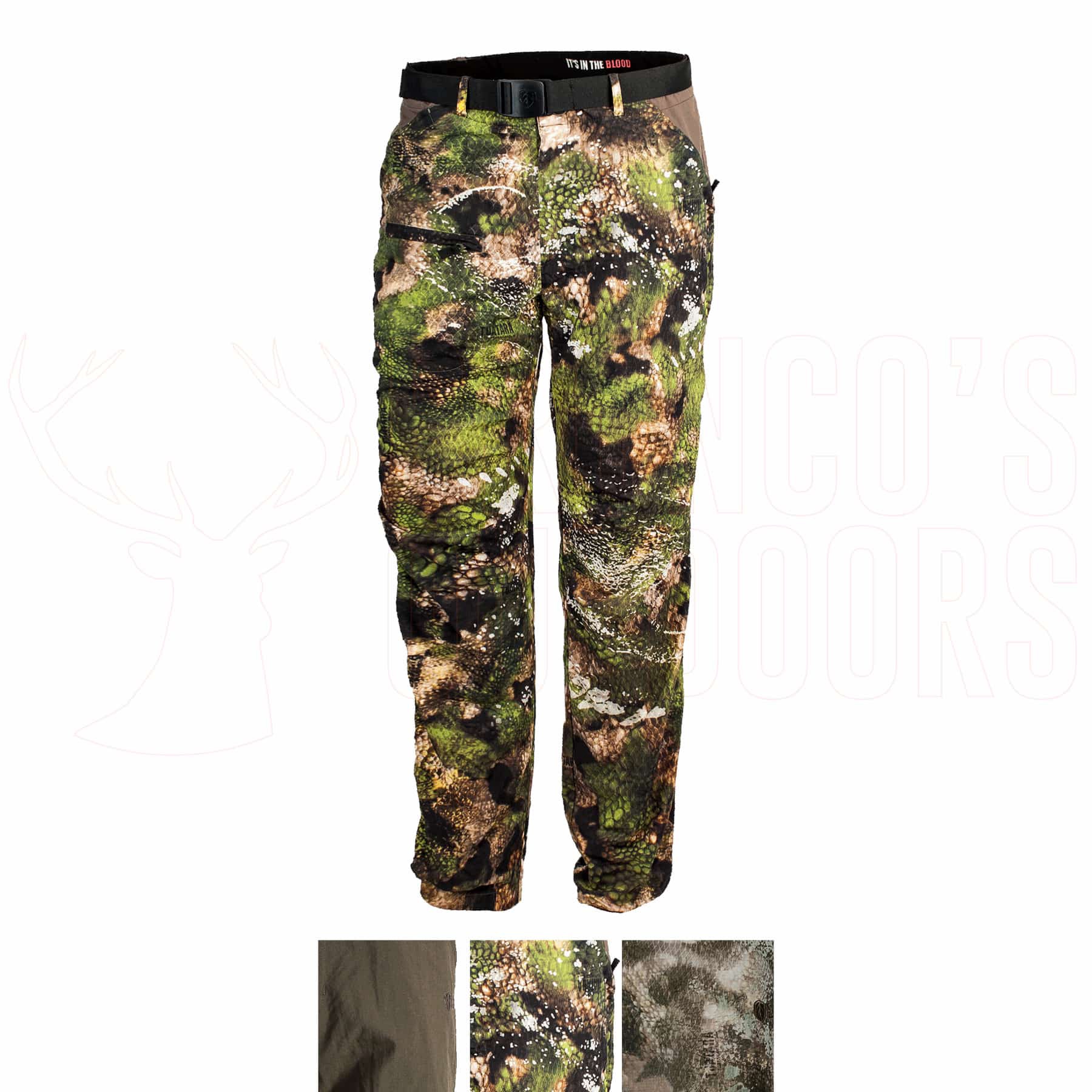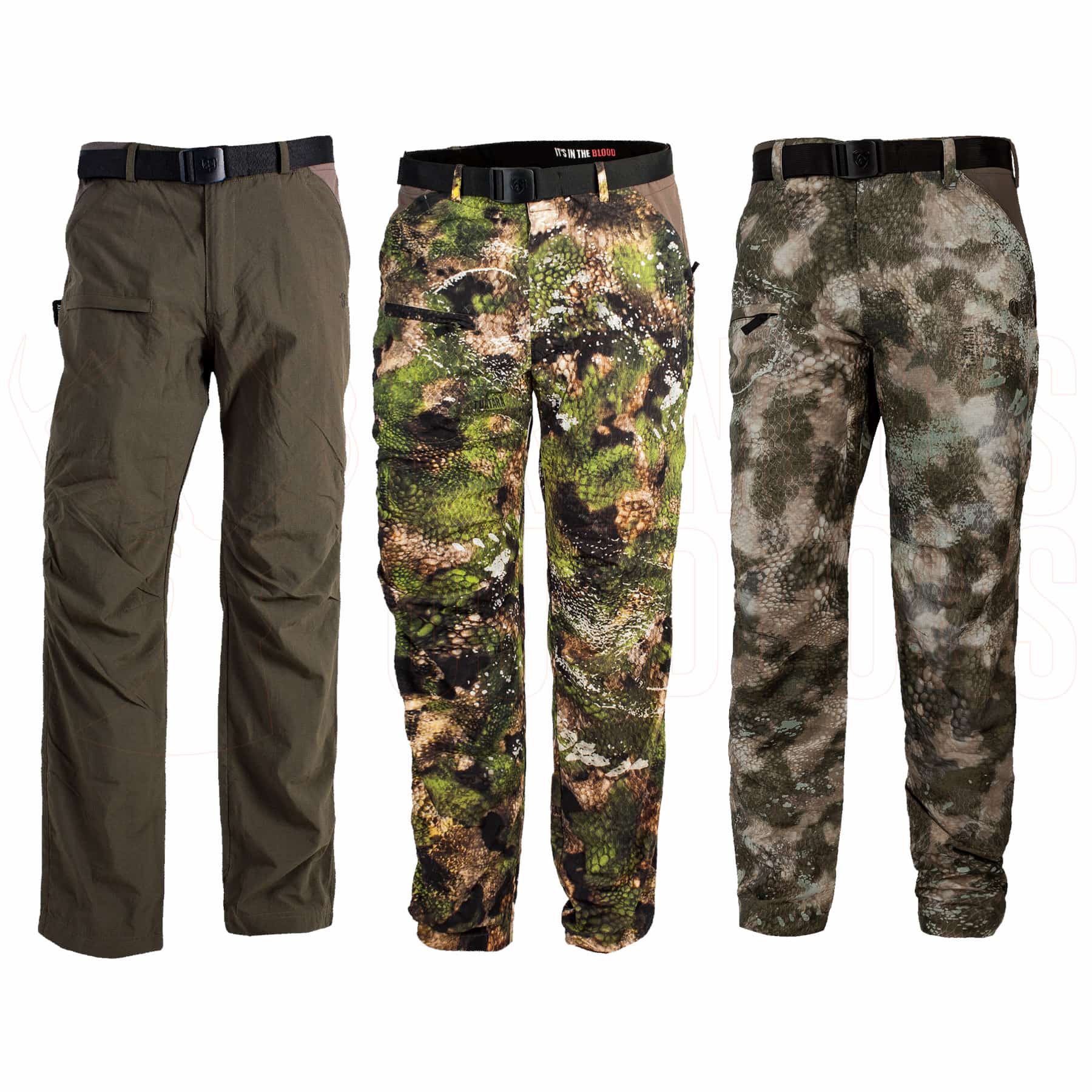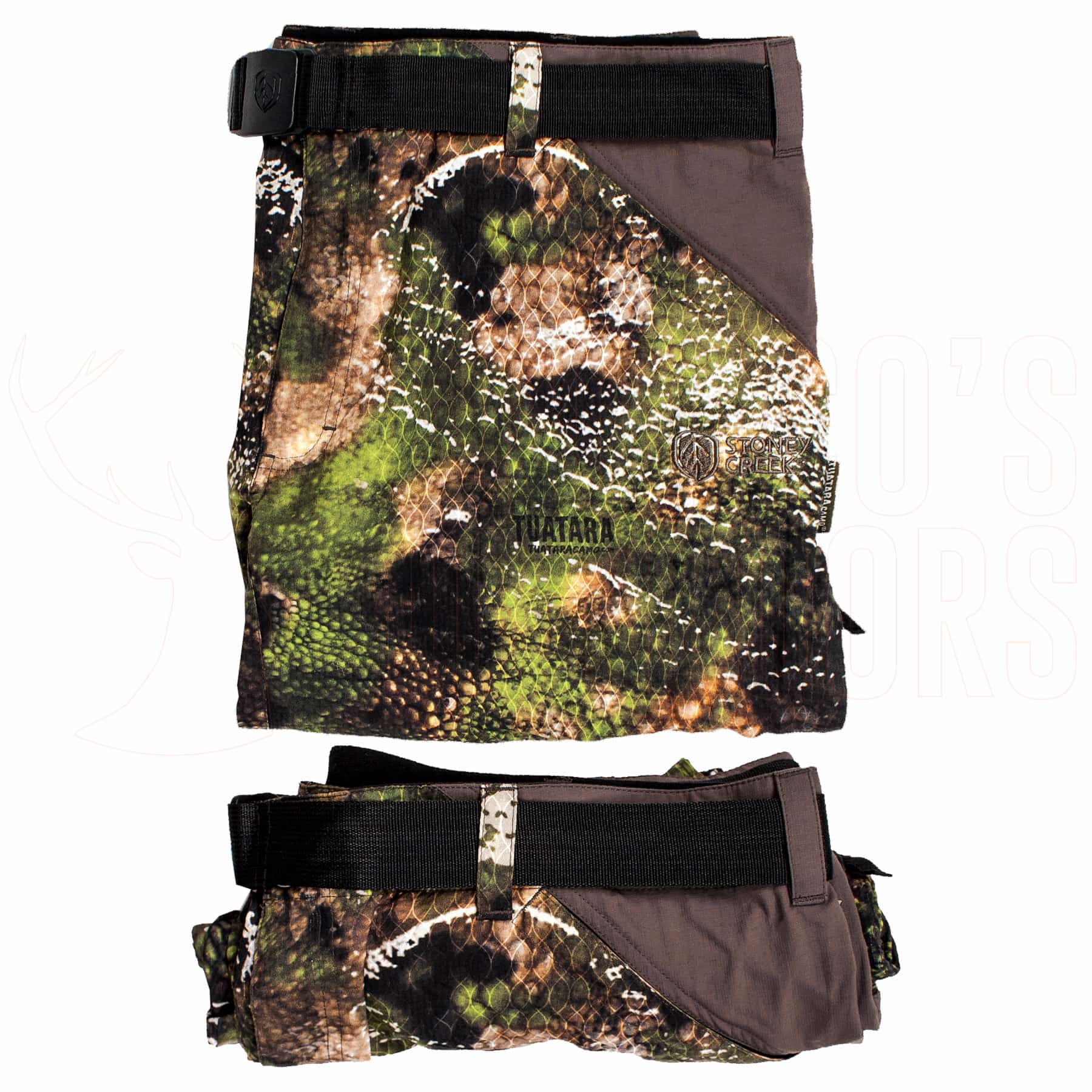 TCA = Tuatara Camo Alpine TCF = Tuatara Camo Forest

Designed specifically to meet the needs of the active hunter, the Fast Hunt Trousers are constructed using a revolutionary SUPPLEX nylon which offers you the feel of cotton combined with advanced fibre technology, giving you 10x faster drying time and up to 25x more breathability than traditional 100% cotton trousers

FEATURES
Buckled webbing belt for comfort and exact fit
Twin hand pockets for convenient storage and quick access to essential gear
Zipped thigh pocket for secure storage
Articulated knees for enhanced fit and unrestricted movement
Yoke at back for shaping and an optimal fit
Added belt loops for an additional hunting belt 
Long side leg vents for increased airflow during warmer weather or intense activity

FABRIC
SUPPLEX Nylon Fabric
1. 240T mini ripstop nylon, helps keep any tears from spreading
2. SPF 40+ rating
3. Breathable and lightweight
4. DWR coating sheds water, blood and dirt 

PERFORMANCE
Ultra Lightweight
Highly Breathable
Tough
Quick Drying

CARE
To maintain top performance of your Stoney Creek garment we recommend a regular warm washing at 40 degrees (inside out) with a non-powdered laundry detergent (Sports Wash recommended) and occasional warm tumble dry, right side out. A warm wash assists in killing bacteria and the warm drying for 20 minutes revives the fabric and rejuvenates the DWR and the Teflon coating ensuring going performance. NB: Powdered detergents have UV brightness visible to animals. We recommend reapplying DWR every two years. It is not recommended to store your garment damp, wet and scrunched.

TUATARA® CAMO
All camouflage is designed to make you hard to see. But that's just the table stakes in the world of hunting. The elite hunter is searching for far more. More than just an edge, more than getting close. It's the ability to have total control over a situation. So you can challenge every aspect of a hunt, take time, reflect, respect and choose. Tuatara® Camo puts you in a zone like no other and takes you closer to your prey than ever before. Closer than you ever dared. Become one with the land. Take your time and choose your next move. Raise the bar, challenge old traditions, embrace your primal instincts and rewrite every definition of the word 'stealth'.

Tuatara® Camo. Hunting as nature intended
TECHNICAL BY NATURE
Tuatara® Camo takes hunting to the next level. We've redefined what it means to hunt undetected with four key technical design elements that will confuse the animal eye and enable you to become one with your hunting domain.