Howa Mini 7.62x39 Blued 17" Threaded Black + Panamax 3-9x40 + Ghost Silencer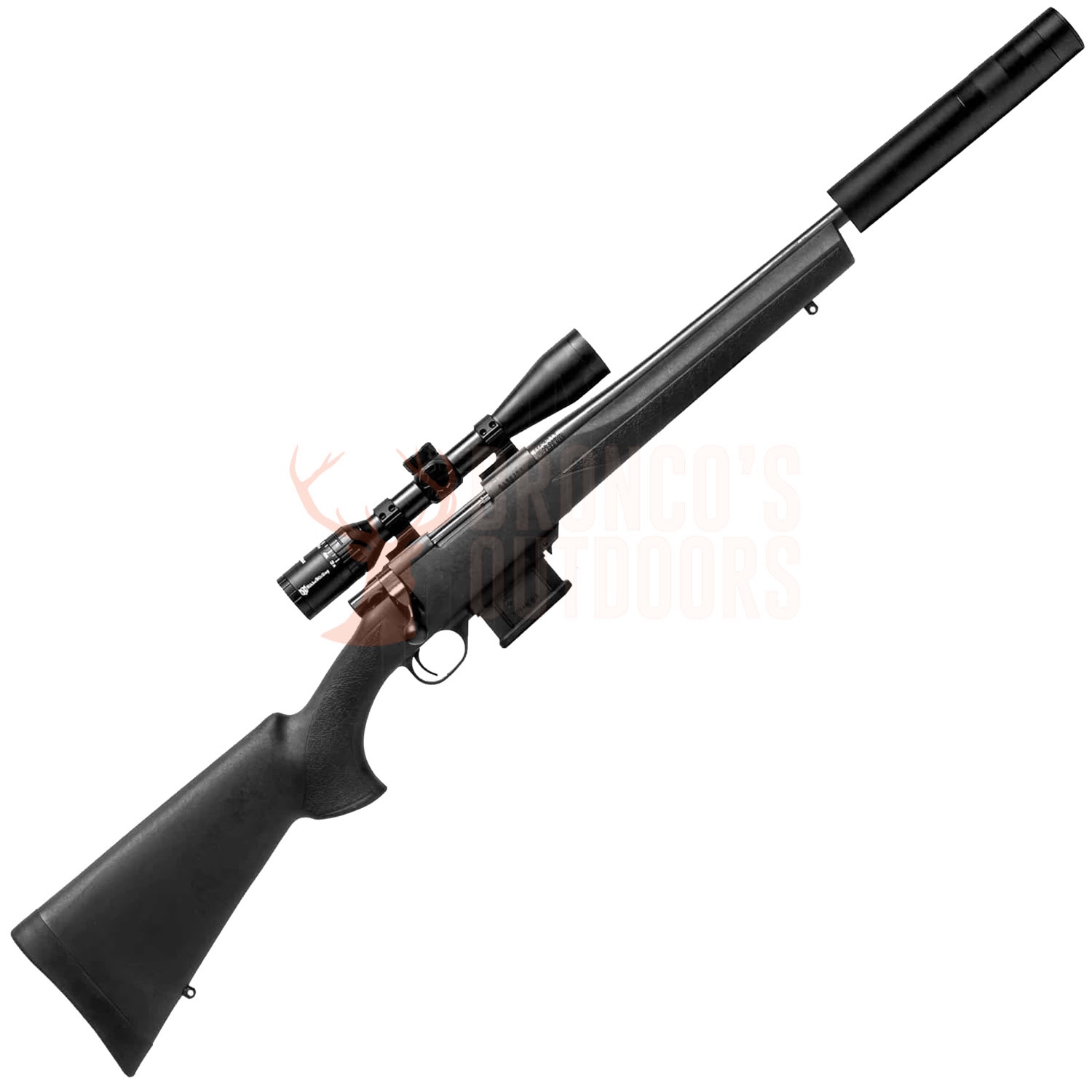 About the Howa
The Howa Mini Action is a completly smaller action in overall size, not just length

The Howa is based on a early model Sako action, features a one piece forged bolt, has easy strip out firing pin assembly for ease of cleaning, flat bottom action for better bedding, and integral recoil lug to transfer trunion pull. 2 stage trigger is nice to use, and 3 postion safety allows the bolt to be opened with the safety applied

An out-of-the-box rifle for hunts and target shooters alike. The Hogue Rifle features a Hogue pillar bedded overmolded stock for superior fit, function and accuracy.

The combination of the high precision Howa 1500 and the ergonomic Synthetic stock is a perfect blend for a lightweight, entry level match or sporting rifle you can depend on.

The Howa 1500 brings with it, cold hammer forged barrel, steel forged bolt and receiver, HACT 2-stage trigger, and a 3-position safety.

FEATURES
- Threaded 1/2-20
- Two-stage HACT trigger
- Three-position safety

Panamax features
This series is packed with features. The Panamax series have been designed around an extremely wide angle field of view which is approx 20% more than the average comparable 1"scopes on the market today. Continuing with our proven hard anodized high grade aluminium main tubes the new design is not only visually appealing but also durable to handle heavy recoil rifles. This scope is sure to be a hit with hunters and recreational shooters everywhere.
20% more field of view.