Shimano Ocea Rocket Dive 187mm 80g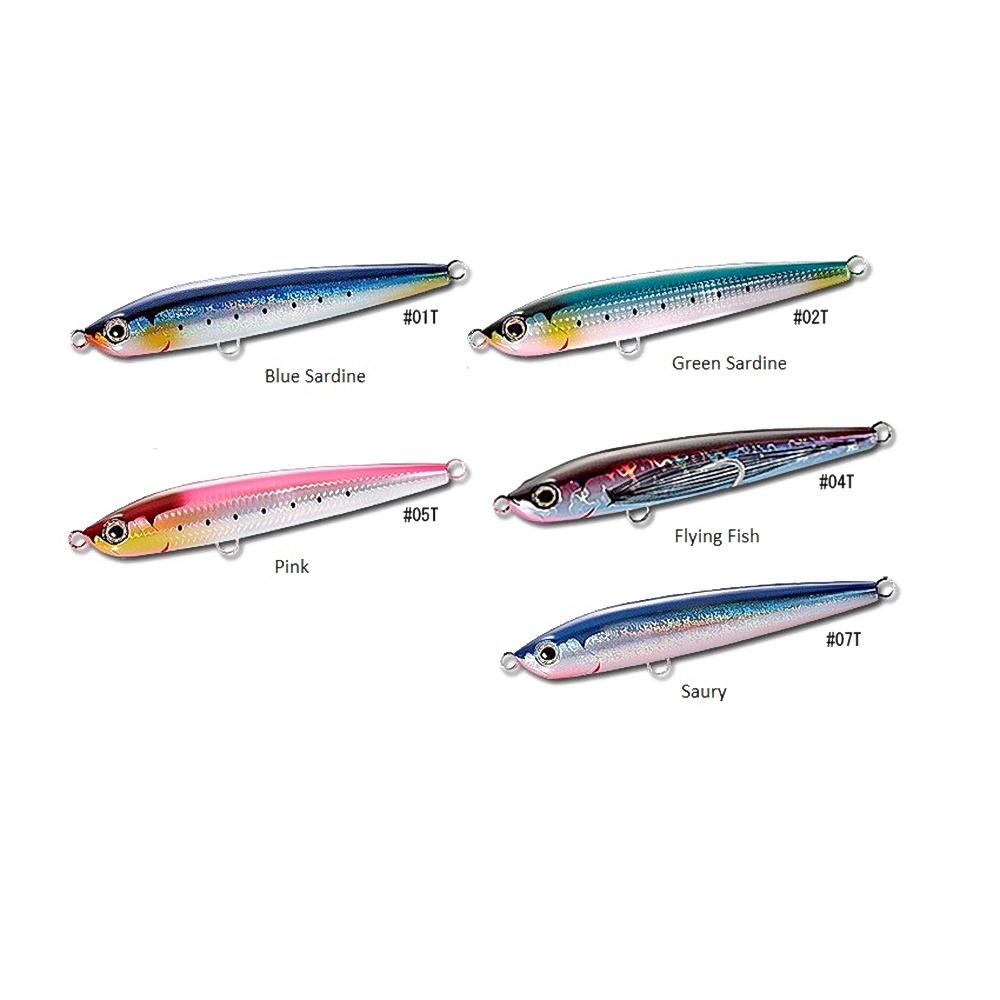 Shimano Ocea Rocket Dive Stick Bait Lure - Surface Fishing Lures For Tuna, Mackerel, Tuna, Kingfish And More

The Shimano Ocea Rocket Dive Stick bait Lures are designed for ripping in to serious, hard fighting pelagic species. Stickbait performance has been refined and developed over recent years and Shimano have been at the pointy end of this development. They are designed in Japan, and we are all aware of the science and development, let alone craftsmanship, they put into their fishing lures.
The Ocea Rocket Dive is a floating lure and is Pre-rigged with high performance Owner hooks, quality you can trust. The predominant zig zag action is interspersed with ducking moments. This proves a lethal display for anything within earshot.
These fishing lures are designed with the long cast in mind. The Ocea Head Dip System has an internal tungsten bead that runs along a shaft, the weighting at cast ensure added length of up to 25%, then when it hits the water, returns to a neutral position for consistent, predictable peak action.

Features And Specifications
- Type: Stick bait. Ocea Head Dip
- Action: Zig Zag Action with Ducking Moments
- Material: Hardened Foam
- Buoyancy: Floating
- Hooks: Owner Hooks 
- Size: 187mm
- Weight: Approx 80g
- Suitable for saltwater fishing: Kingfish, Giant trevally, Cobia, Mackerel and other hard fighting fish that will take a surface lure