Daiwa Sensor Sandstorm 1062MH 10' - 2pc 6-12kg + Daiwa BG 4000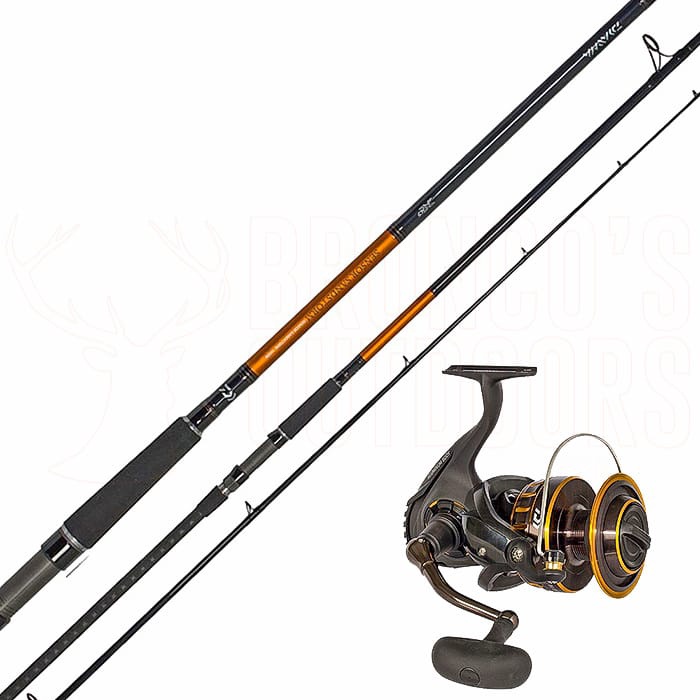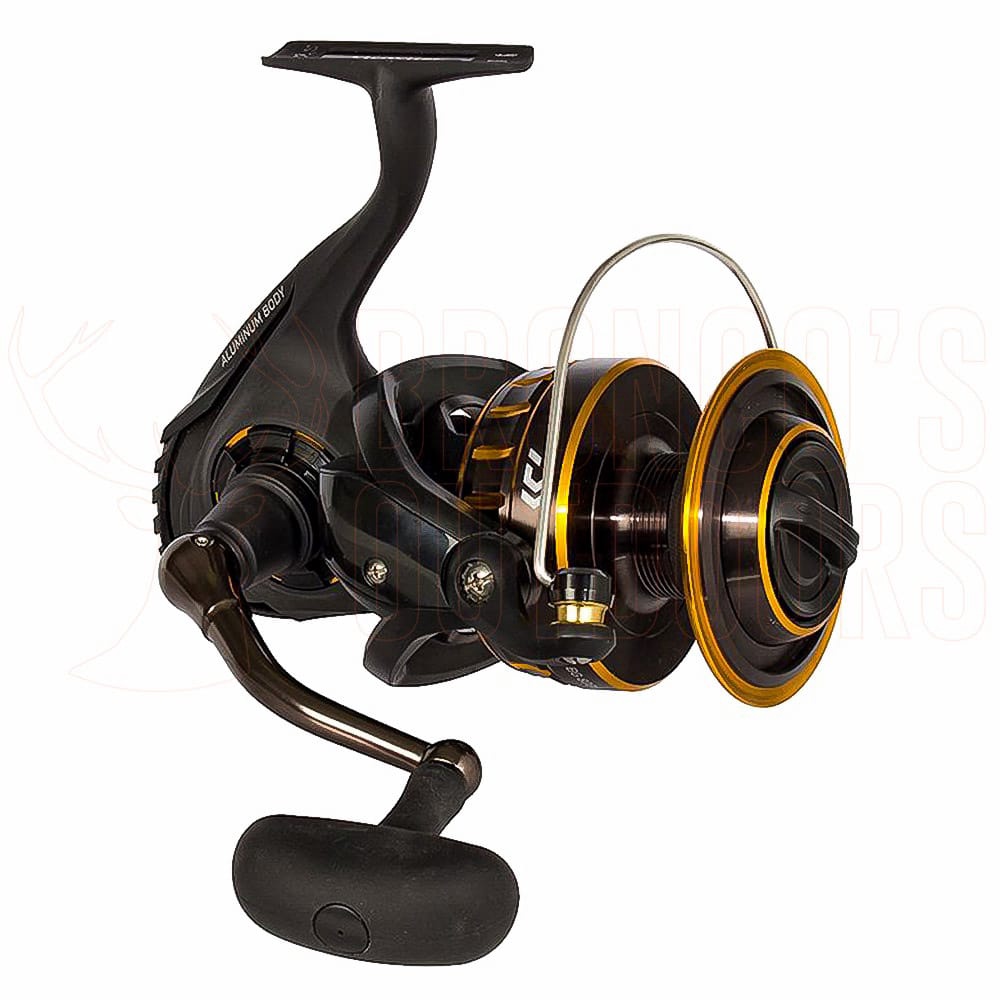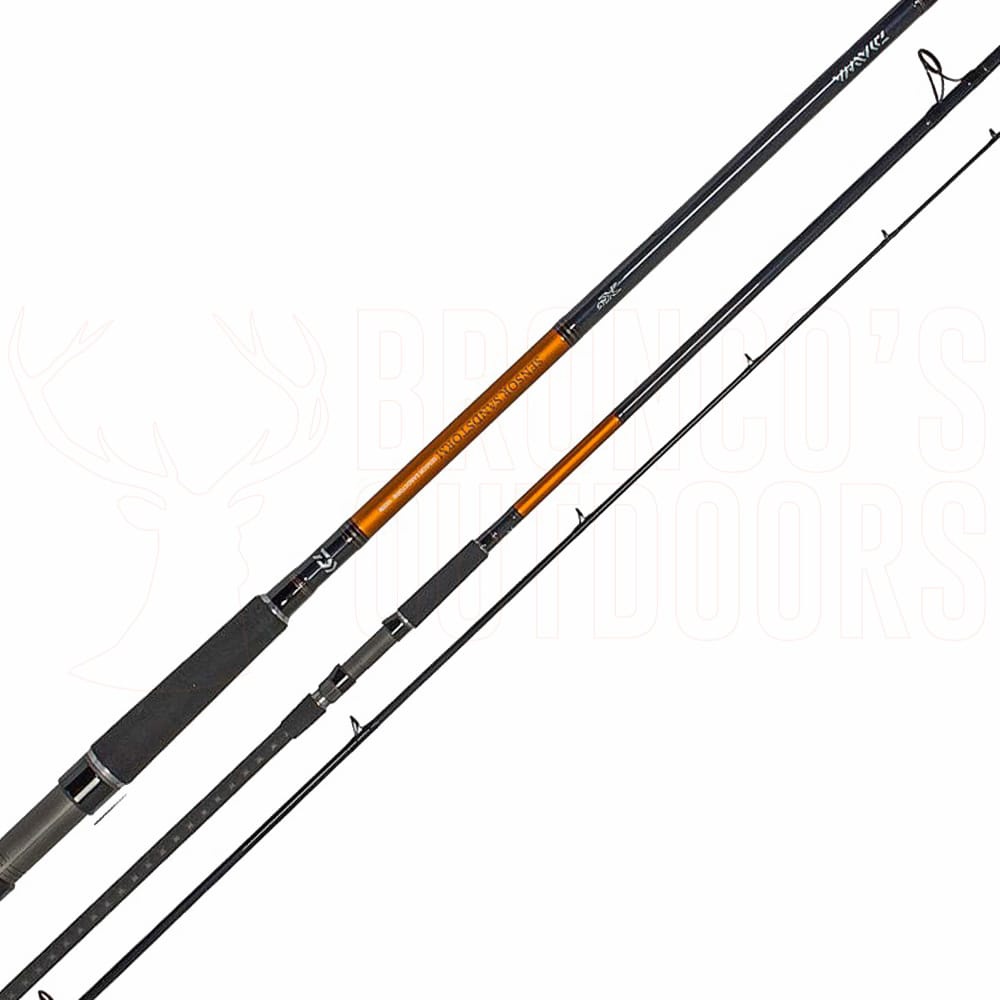 REEL

Daiwas newest heavy-duty super reel starts with Daiwa™s legendary Real Four design formula. An amalgamation of Real Engine, Real Control, Real Endurance, Real Custom, and Real Four gives rise to spin excellence that is unrivalled in design, performance and quality.

Features:
Aluminium Body
Digigear
Air Rotor
ABS II
Twistbuster II
ATD

Black Anodized Machined Aluminum Housing ("Hard Bodyz" Body & Side Cover)

Daiwa BG is equipped with a machined aluminum body and body cover providing strength and internal part stability. To increase the strength in the form of corrosion and scratch resistance, Daiwa has Black Anodized the body and body cover. The anodization process allows for better adhesion to the aluminum and will not chip or peal like a painted surface, extending the brilliant look of the BG spinning series.

OVER-SIZED DIGIGEAR™ (DIGIGEAR™ SYSTEM)
Daiwa BG spinning series have integrated the largest drive gear in the history of Daiwa spinning reels. The benefit to having this oversized gear increases gear-tooth contact points, this provides smoother and extended gear life as well as more power and increased torque.

Solid Screw-In Handle
Daiwa's Screw-in-Handle design provides zero movement or play between the main gear and handle arm. This lack of movement offers the angler both confidence and control when rotating the handle.

AIR ROTOR
The Air Rotor weighs up to 15% less than ordinary rotor designs. Its unique shape reduces unnecessary weight while distributing stress more evenly throughout the rotor for maximum strength.

ABS SPOOL
The ABS spool's maximized core diameter and reversed taper mean 100% useable line. No "dead" line buried in a deep core. You can fill it with line right up to the edge of the spool lip without fear of tangles. ABS cause less casting friction for longer and easier casting. The huge spool diameter line flow freely in larger coils and produces less line memory coil.Smaller spool diameter means line flows in tighter coils as well.

Specs
- Gear Ratio: 5.7 (101cm)
- Bearings: 6BB, 1RB
- Line Capacity: 5.4kg/240m, 6.4kg/190m
- Weight: 404g
- Drag: 6kg

ROD

Lightweight surf rods have always been relegated to the higher end of market, but the introduction of the Sensor Sandstorm changes all that. The Sensor Sandstorm surf rod series are designed as a great all-round surf rod series, perfect for fishing from rocky shores, beaches or piers with lures or bait.

Performance starts with a great blank and the Sensor Sandstorm series is true to that philosophy, featuring many of Daiwa's newest design and blank technologies to create a range that is equally refined, rugged and robust. Built using Daiwa's unique HVF (high volume fibre) carbon blank technology. This low resin, high strength, graphite blank is light, powerful and responsive, its regular action distributes the power evenly along the blank effortless casting and fish fighting power. Adding to HVF is X45, this innovation delivers ultimate strength, power, and weightlessness, resulting in an ultra slim blank that eliminates blank twist and massively increases torque, and blank recoil. By using this design the blank returns to its straight form quickly, in turn delivering faster acceleration, and longer more responsive casting. By combining HVF "High Volume Fibre" carbon with X45 construction we have created a powerful lightweight blank with more responsiveness and sensitivity than ever before. Comfort and control go hand in hand with low profile EVA grips fitting comfortably and effortlessly in the hand allowing you to reap the full benefits and power of the Sensor Wave's performance driven blanks. A super light and strong Daiwa Seabass reel seat connects rod and reel with unflinching strength, and features stainless components for optimum corrosion resistance. The trend for quality components continues with Fuji M style O guides delivering tangle free angling and hassle free days on the water. These are lighter and stronger compared to ordinary guides With a wide range of models the Sensor Sandstorm rods are the ideal choice for light line fishing from piers and in estuaries to heavy tackle spinning.