Daiwa TD Sol 701HF 7' 5-9kg + Daiwa TD Sol III LT 3000 with Daiwa J Braid X4 15lb-135m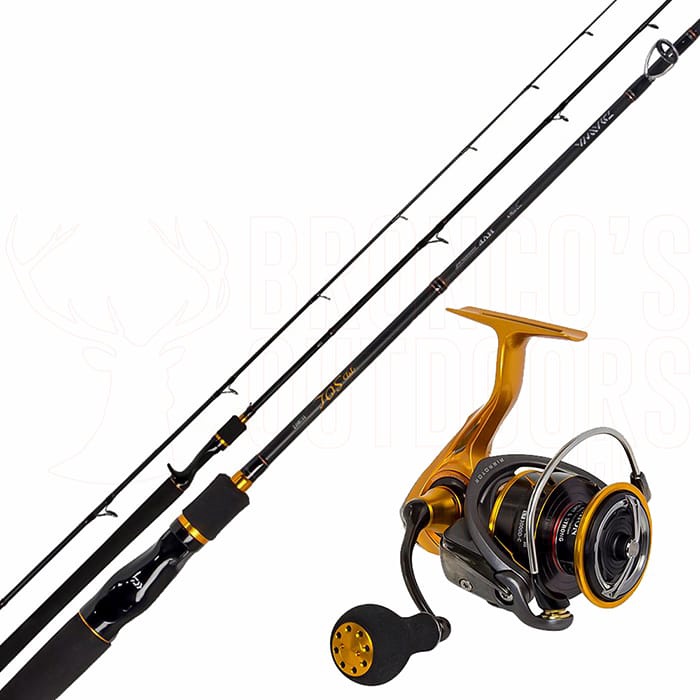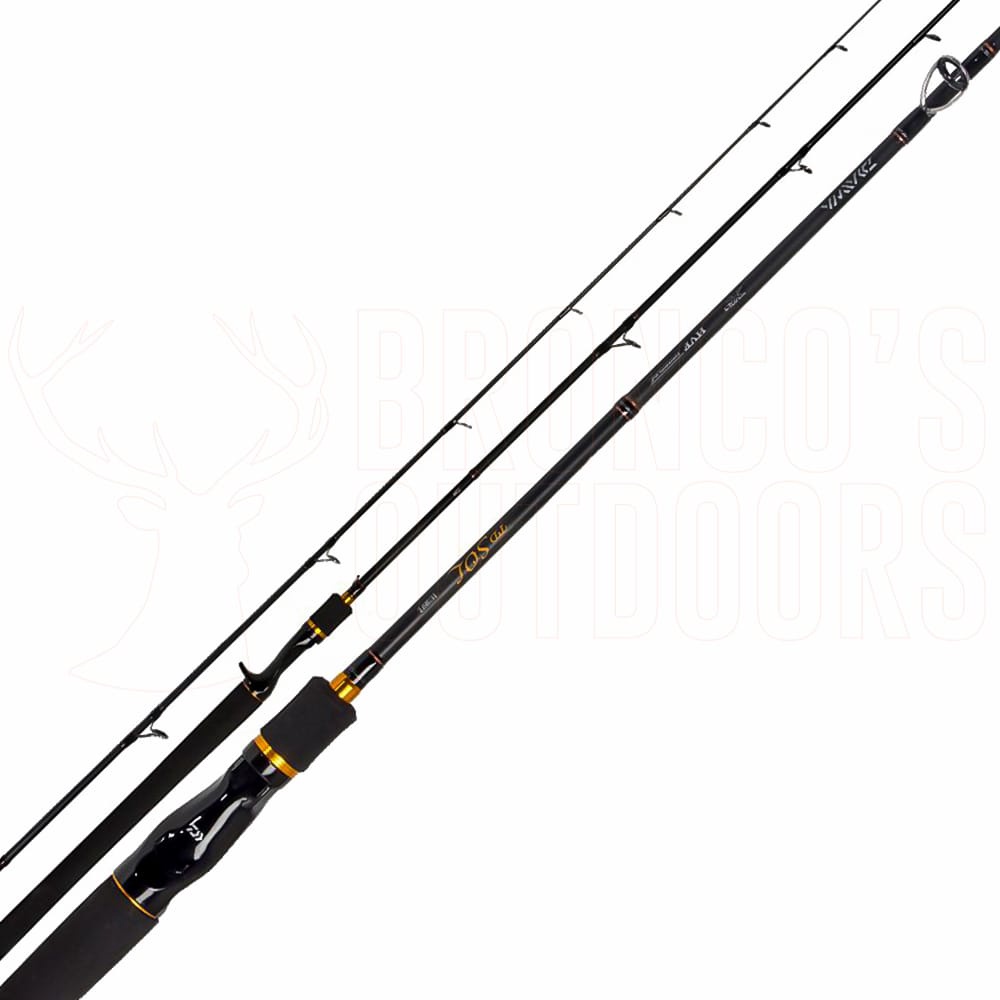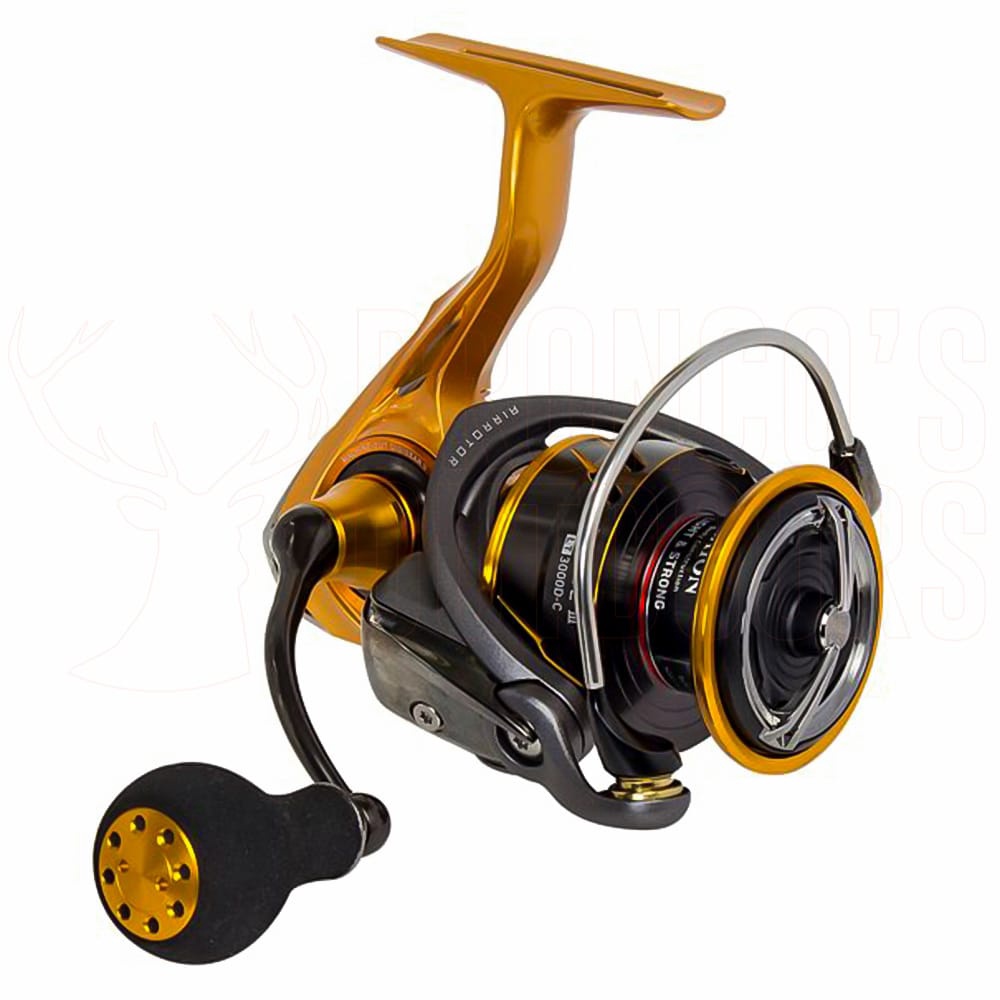 Comes with FREE Daiwa J Braid X4 15lb-135m

THE REEL

After the Line Roller, prevention of water ingress into the gear system via the reel handle is the next revolutionary step to maintain ultra smooth rotation and longevity of the reel. Traditional bearings require packing with grease or oil and metal or rubber seals which can restrain contamination by water and foreign matter. This creates friction and impedes smooth rotation of the reel, while minimal twist in the bearings during rotation, can result in penetration of foreign matter, causing abnormal noise and declined rotational performance. Daiwa has improved the use of traditional CRBB ball bearings by combining them with a fully contained external Magsealed membrane. Water intrusion via the Magsealed Ball Bearings is now a thing of the past, and when they are placed into the gearbox system of the reel, they prevent invasion of water and dust, maintaining the bearings original light, ultra smooth performance. Preventing dust and salt intrusion, greatly reduces reel noise and corrosion and ultimately improves the long-term durability of the reel."

FEATURES

Especially for our reels with oil barrier (Mag Sealed reels) mechanism we have developed a complete new Air Rotor. So the enormous strains, which affect the rotor via the line and the line roller are better distributed. This causes less pressure on the single parts of the rotor. The new rotor is 15% more light weighted than usual rotors of the same material - this reduces vibrations and enhances the rotational balance thanks to a very low centre of gravity.

Digital gear design ensures a perfect mesh between ultra-tough, surface treated alloy drive gear and marine bronze pinion gear for optimized speed, power and durability.

Given the popularity of saltwater fishing, reducing water penetration into the reel is a major goal to minimise corrosion and promote longer life and better performance. If saltwater infiltrates a reel and dries, it crystallises, and then erodes gears and bearings. Through years of research and development, Daiwa found the solution – a membrane of magnetic oil, in conjunction with magnets between the body and the rotor of the reel, which greatly reduces the penetration of water inside the body via the main shaft. Being magnetised this lubrication system avoids any friction, reduces dust intrusion, eliminates oil spray and improves reel life expectancy."

Not content with Magsealing the rotor/anti-reverse system, Daiwa introduces fully contained Magsealed bearings in the line roller system to attenuate water intrusion, maintain rotation smoothness (reducing line twist) and increase part longevity. The line roller bearing is the first part on the reel to contact saltwater. Introduced to spinning reels over 20 years ago, it has now reached the pinnacle of evolution with the addition of Magsealed ball bearings.

THE ROD

Combining Daiwa cutting edge blank design with unmatched value the TD Sol series is undeniably impressive, built to perform. Light, powerful and designed for ultimate strength and performance this is the spinning and baitcaster series that delivers unrivalled value.

At the very core of the TD Sol is Daiwa's HVF Nanoplus graphite, the foundation for this impressive rod range. HVF combines precise resin control with unidirectional graphite fibre to produce a blank with maximum graphite density. By adding Nano resin with unidirectional HVF graphite fiber we have produced a blank with maximum graphite density. Light, responsive, and crisp in action… "HVF Nanoplus" is unrivalled. More muscle and less fat is the name of the game with HVF Nanoplus. Light, responsive, and crisp in action, TD Sol blank performance is further enhanced courtesy of X45 blank technologies Daiwa's premier blank technology, X45, work seamlessly to improve rod performance, and eliminate blank twist and distortion to increase rod strength, function, and sensitivity. By eliminating twist and preventing the blank from losing its round form, X45 allows a lighter a small diameter blank to be made, and lighter more dynamic rod to be created. By combing all our technologies, the design outcome is a blank with minimal thickness, heightened sensitivity, lightness, and unsurpassed power and strength. Using Fuji's lightweight KL, KR and KT Alconite ring guides to keep the blanks action, these guides provide superior casting, unlimited line flow and line protection. By combining Fuji's guide technology with Daiwa's RR (reduced resistance) guide design system, the guide placement and sizing allows for the superior casting qualities available from these blanks. If you're looking for great value for money without compromising on quality, then the TD Sol series is Daiwa's best choice in the rod range.