Howa 1500 7mmRM S/S 24" + H-S Precision Stock Tan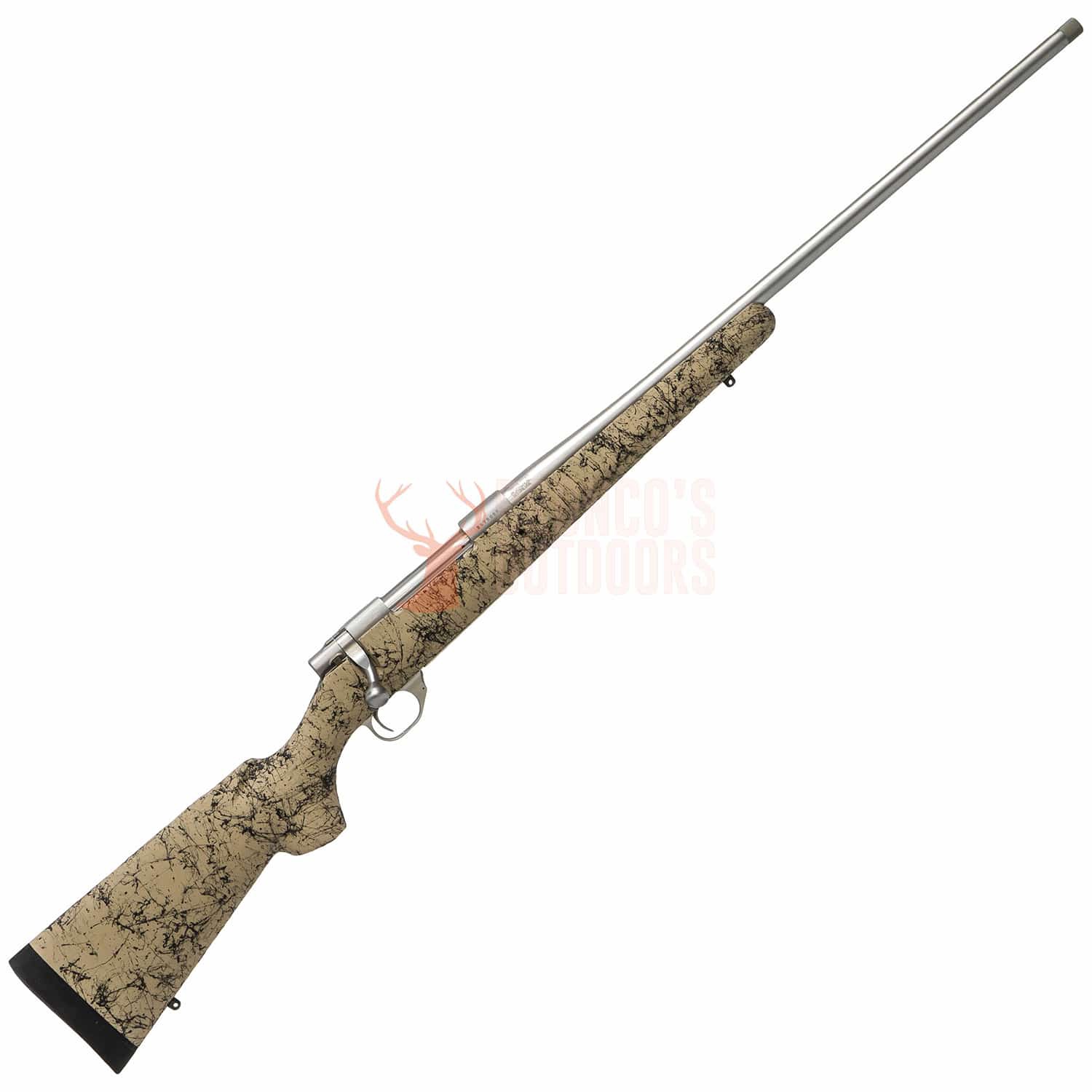 The Howa 1500 rifle HS stocks are built one at a time right here in the United States from the highest quality raw material.  We start by CNC machining the aluminum bedding block.  Every Howa 1500 stock we produce has an aluminum bedding block that is machined specifically to the dimensions of the barreled action it will be used with.  The aluminum bedding block is then placed into a mold.  Both sides of the mold are hand laminated with kevlar, fiberglass, and carbon fiber. Next we inject the mold with a proprietary mixture of a dense polyurethane foam material.  This will give us the general shape and design of the stock.  We spend the rest of the time hand finishing the Howa 1500 rifle stock to ensure that it is perfect and ready for your needs
Threaded 1/2-20
Stock Technical Specifications
Weight (stock only) - 2.35 lbs.
Overall length - 31"
Forend length - 9.50"
Forend width at recoil lug - 1.95""
Forend width at tip of stock - 1.49"
Grip - 1.73" pistol

HOWA FEATURES

2-STAGE TRIGGER
being creep free, crisper with lighter trigger pull and having a consisteny let-off, the new HOWA HACT 2-stage match triggers provide the shooter with the instant ability to achieve best accuracy right out of the box. 

SAFETY
all HOWA's have a 3 position safety which allows for barrels to be locked down and also allows for actions to be UNLOADED while SAFE. Key for youth guns, climbing tree stands or moving through brush.

BARRELED ACTIONS
receiver and bolt are forged steel with integral bolt handle, bolt faces are square to barrel chamber and bolt faces have excellent contact with recess. Hands down the best extractor style and design available. 100% Reliable M-16 style extractor. The factory barrels are hammer forged and are chambered symmetrically at center of axis with head space set to stringent and exacting specs resulting in maximum accuracy and consistent bores.