Howa Mini Action 6.5 Grendel GUN METAL 22" Black Bare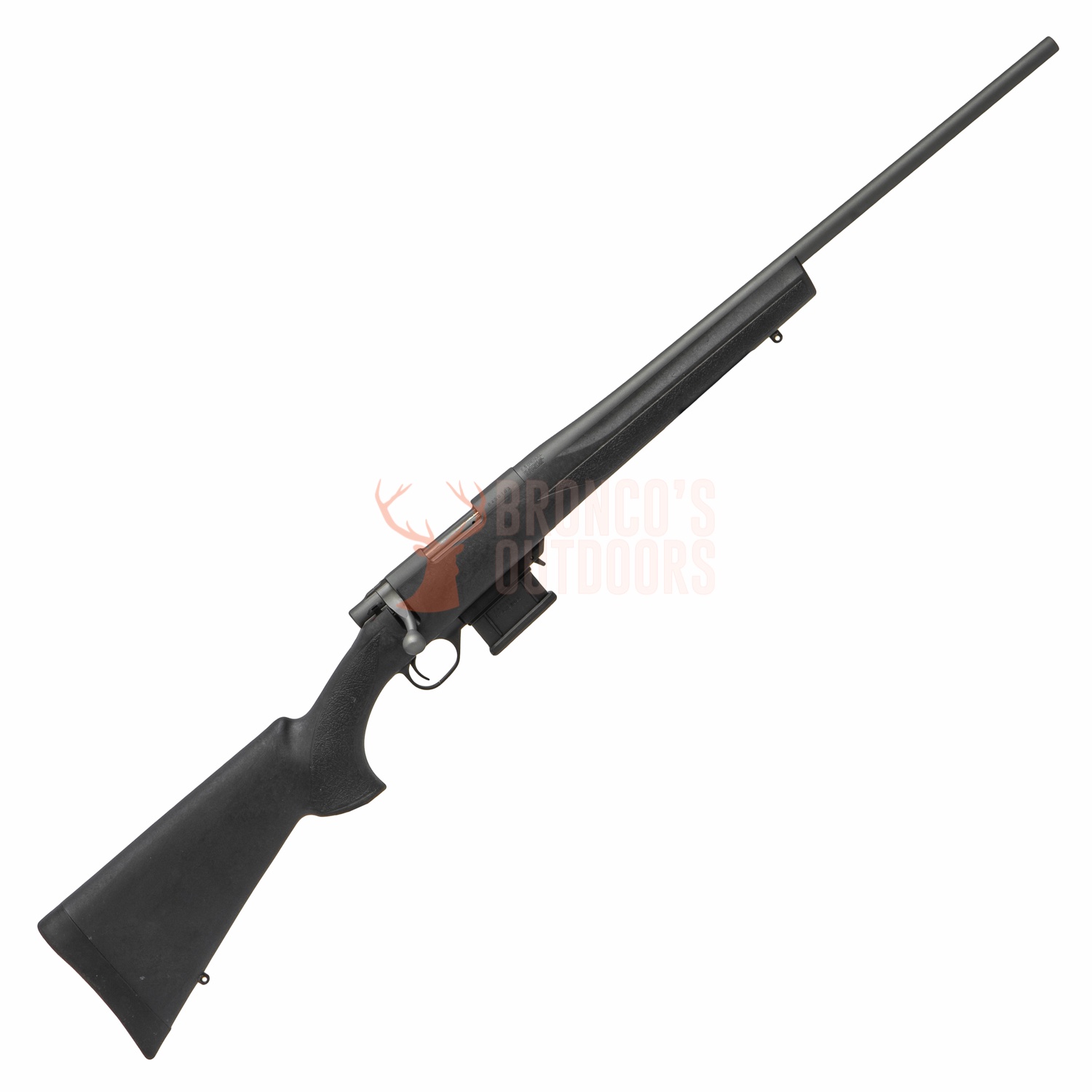 FEATURES:
Threaded Barrel
Howa 1500 barreled mini action
HTI synthetic stock
pillar-bedded stock & recoil pad
5 - round detachable magazine
Forged, lightened, one-piece bolt w/ two locking lugs
Two-stage HACT trigger
Three-position safety
Sling Swivel Studs

What is Cerakote?
Cerakote is a Polymer-Ceramic coating that can be applied to metals, plastics, polymers and wood. The unique formulation used for Cerakote ceramic coating enhances a number of physical performance properties including abrasion/wear resistance, corrosion resistance, chemical resistance, impact strength, and hardness.

Cerakote can protect steel 50 times better than competitive firearm coatings.  Cerakote salt spray testing is performed using a steel substrate, to simulate real world application, instead of using aluminum or Parkerizing

Cerakote offers some distinct advantages over other finishes. First, the material has a good degree of lubricity, acting as a lubricant once the finish has been applied. A lot of users have found they need to use far less lubricant (if any) once their gun has been coated. Compared to other lubricants, Cerakote attracts far less in terms of dirt, dust and other particles, keeping the gun cleaner and ensuring better operation.