Bruni Beretta 84 9mm Blank Pistol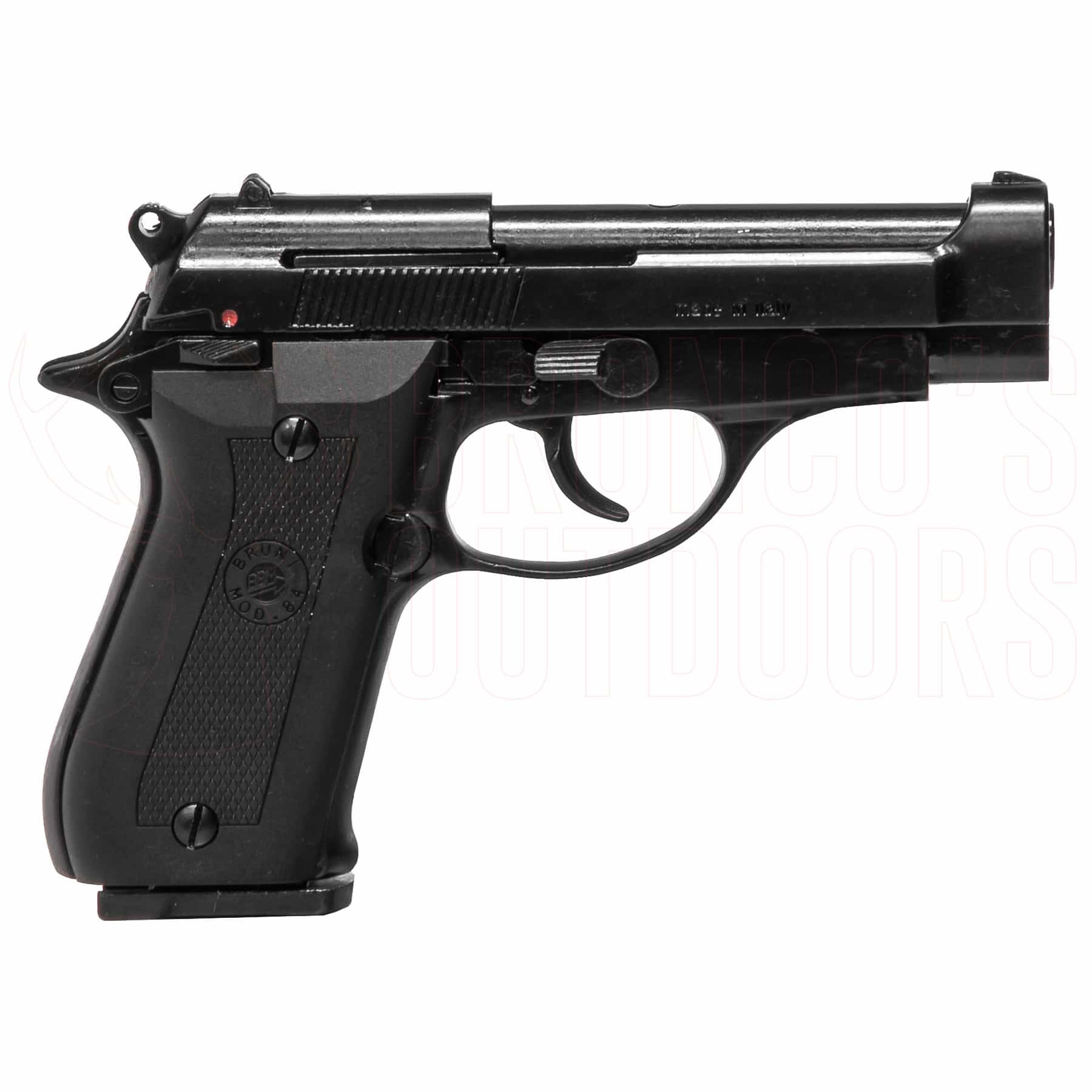 The Beretta Model 84 is a medium-framed automatic pistol currently in use by many of the world's government agencies where small size and concealment are required. Upon firing, the slide comes back and spent shells are ejected by the blowback action.

Our authentic, full sized blank firing reproduction is completely safe for gun collections, handgun training, and theatrical work. It fires extra loud 8mm blanks in both single and double action. Load the 8-round clip, pull back the slide, and fire as fast as you can pull the trigger!

This blank firing replica uses 8mm K blank ammunition that can purchase separately here

Functions:
• Field-strips exactly like the real thing.
• Construction: Full metal with plastic grips.
• Everything operates exactly like it does on the real thing!
• Magazine Capacity: 8-rounds.
• Comes with a bore brush and hard case.
• Finish: Black.
• Made in Italy.