Remington 7615 SPS Carbine .223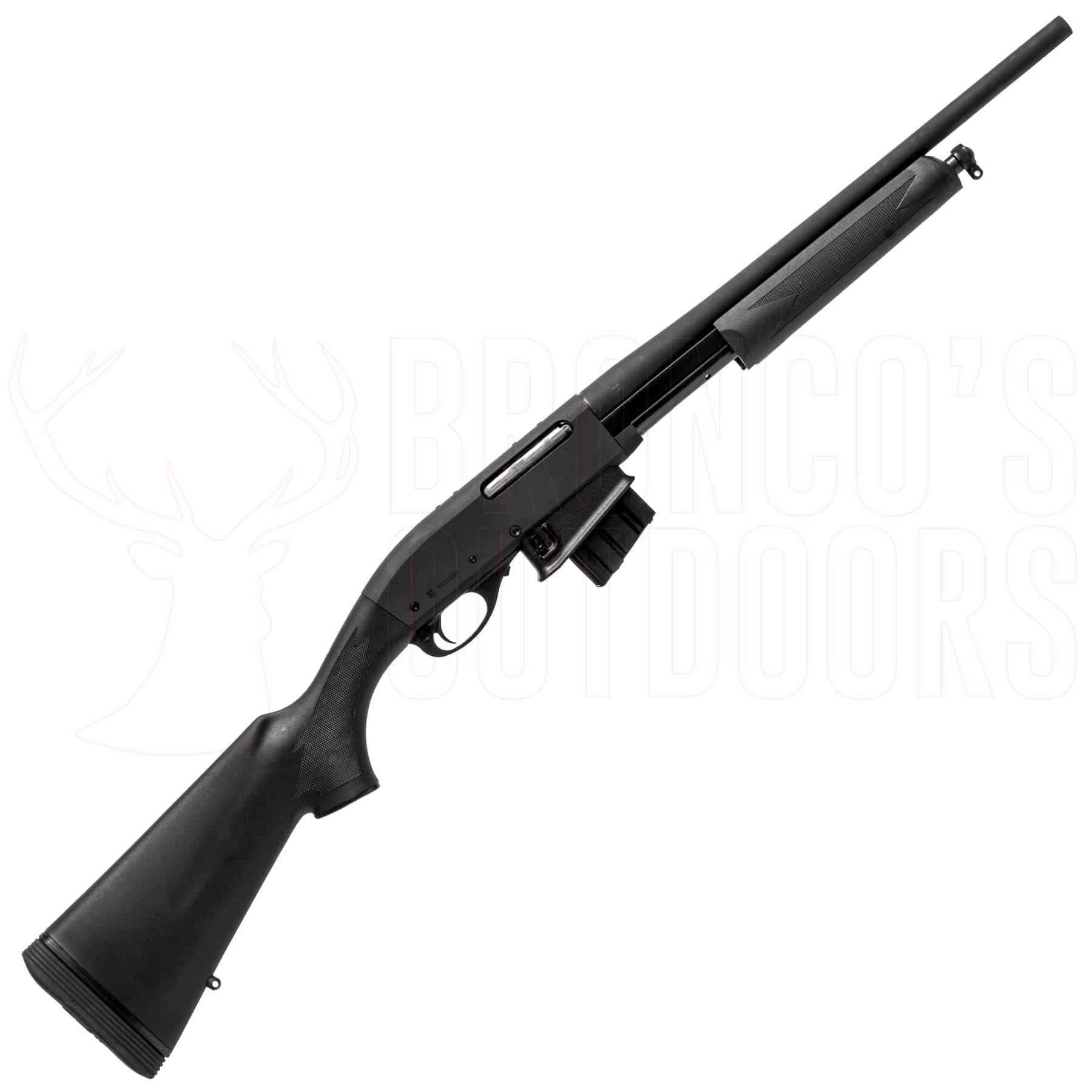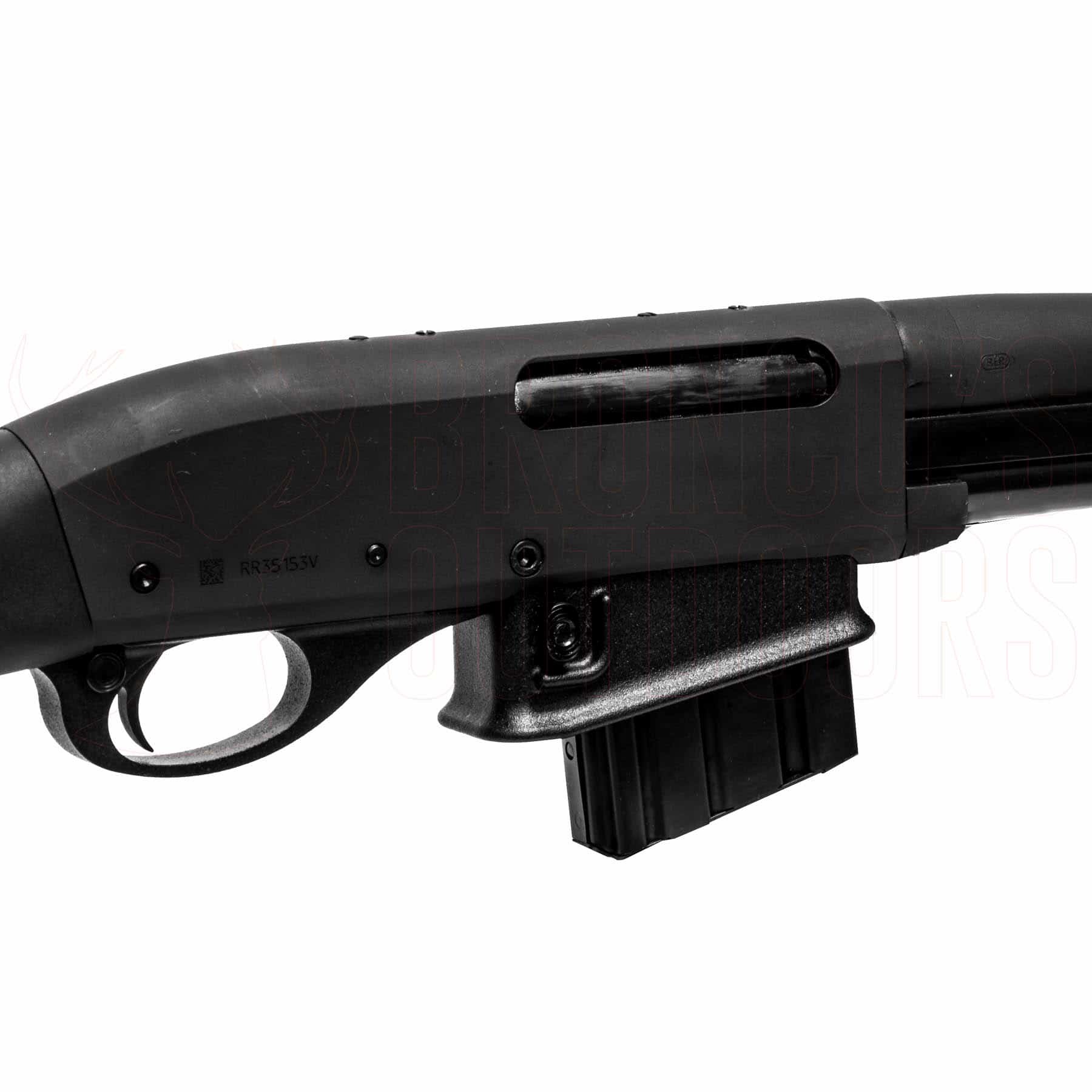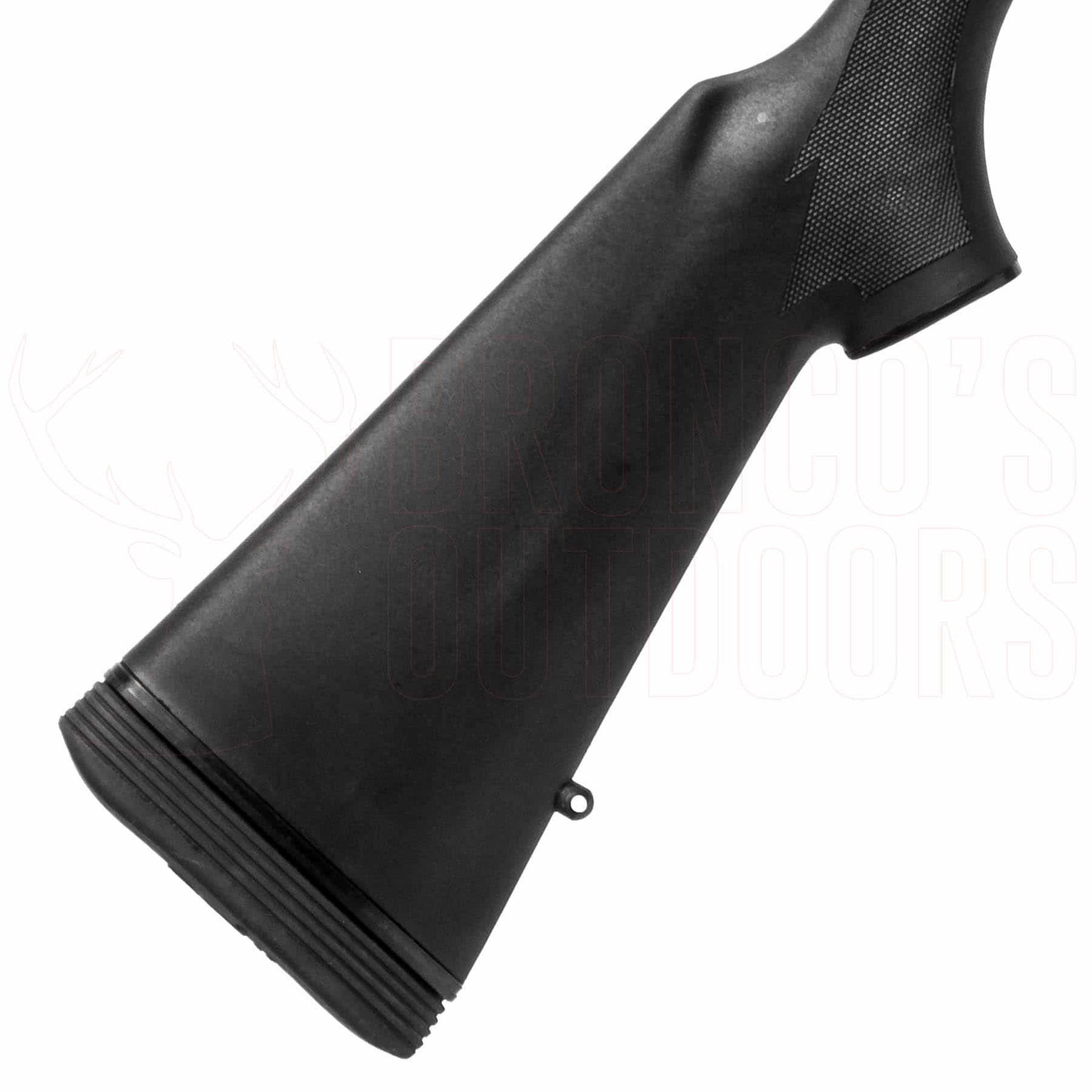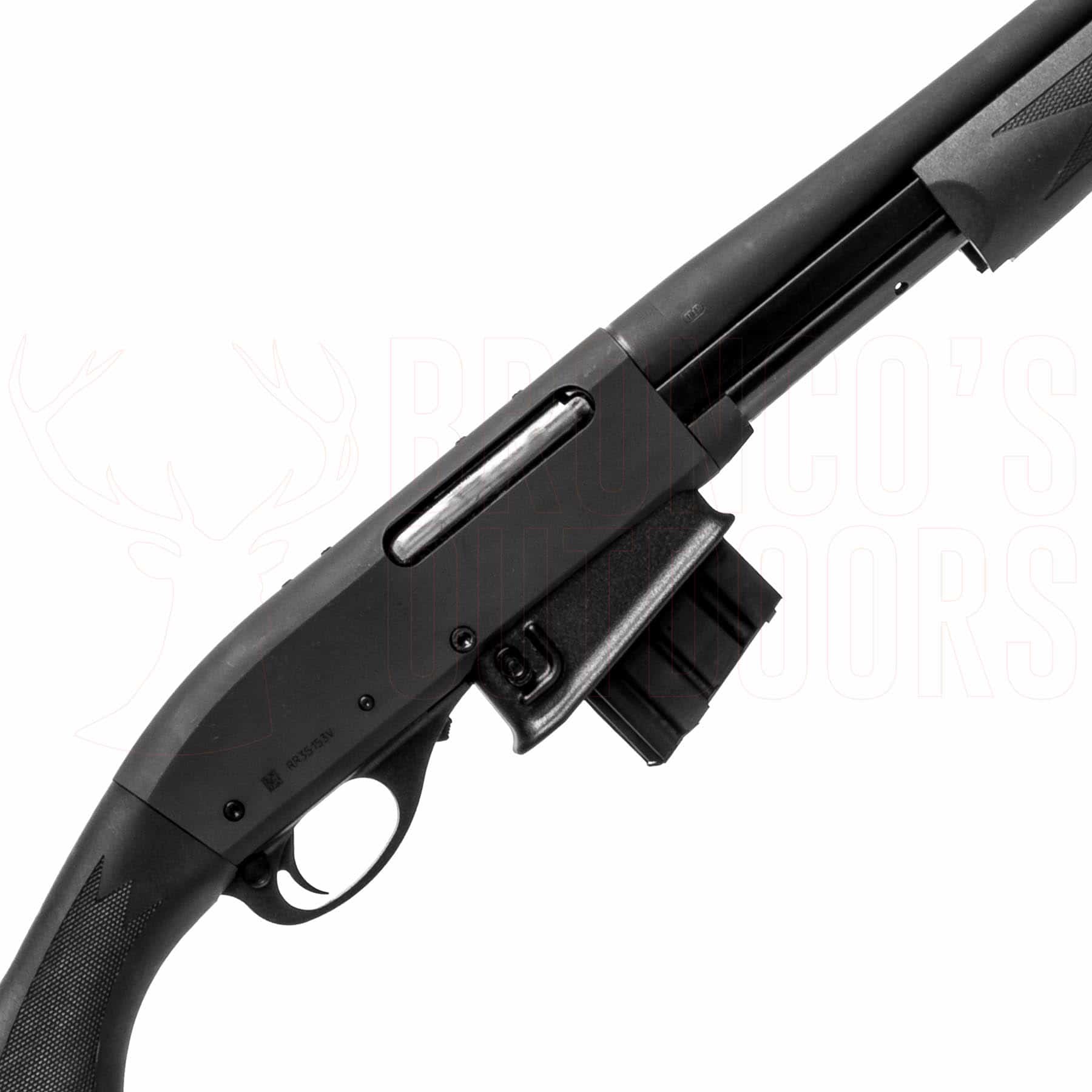 Similar in function to the legendary Remington Model 870 pump-action shotgun, the Model 7615 starts with a rugged, dependable twin action bar design for non-binding, smooth operation. That second or third follow-up shot is ultra-fast and with the convenience of a ten round magazine box, you won't spend all your time at the range reloading.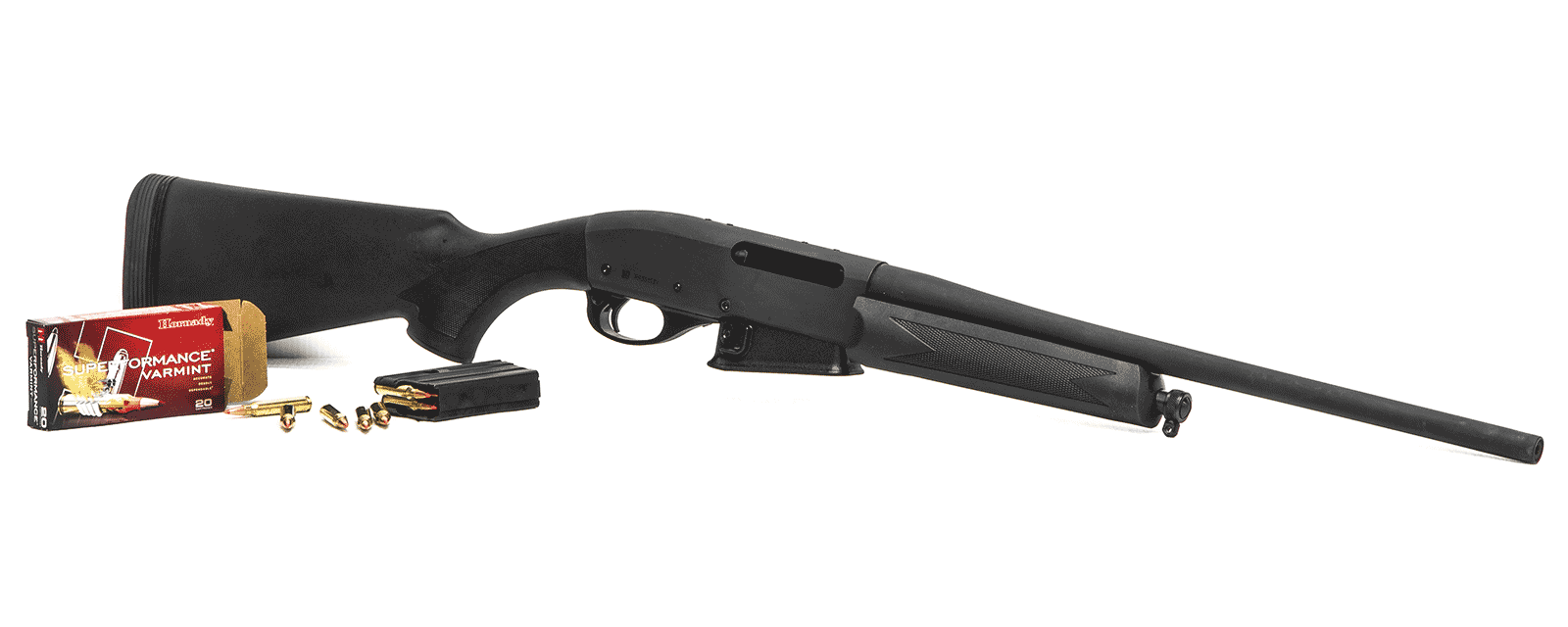 The hammer-forged, carbon steel 16½" clean barrel delivers great accuracy while allowing maneuverability. All external metal parts are clad in a parkerized finished that delivers a non-reflective, corrosion and wear resistant finish for years of hard use. Completing this versatile-use carbine is a durable, matte black synthetic fore-end and Monte Carlo-style stock with rear and front magazine cap sling swivel studs. The weight distribution and slim-line, compact design of the Model 7615 result in shotgun-like balance and portability from a centerfire rifle. The Model 7615 Special Purpose Synthetic Carbine in .223 Remington is a lot of rifle in a handy, multi-use package.

Specifications:
Model: 7615 SPS Carbine
Action: Pump-action
Barrel Length: 16½"
Overall Length: 36½"
Stock Material: Synthetic
Stock Finish: Matte Black
Rate Of Twist: 1:9 RH
Barrel Material: Carbon Steel
Barrel Finish: Parkerized
Weight: 7⅛ lb.