Sauer 100 Ceratech + Nikko Panamax 3-9x40 + Sonic Suppressor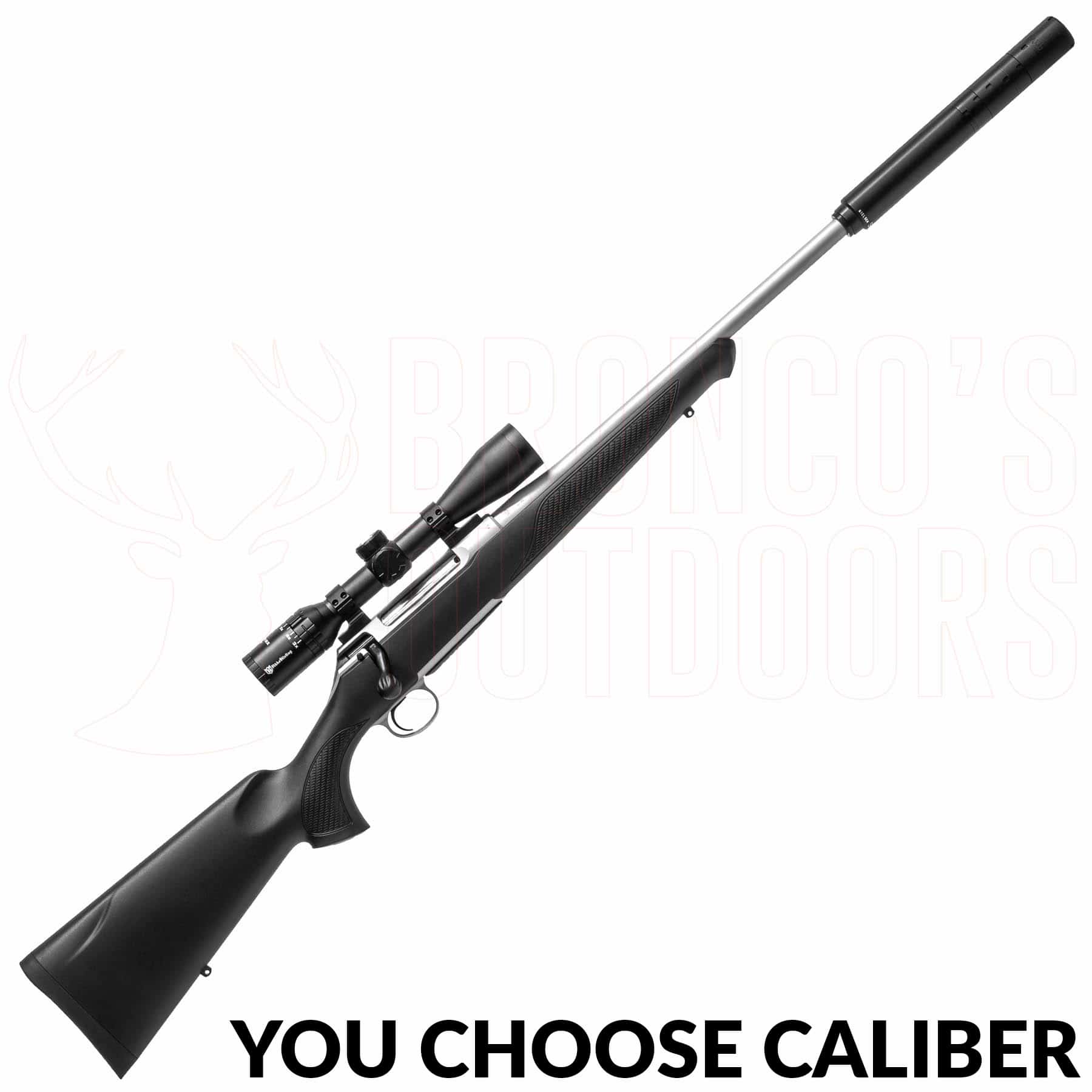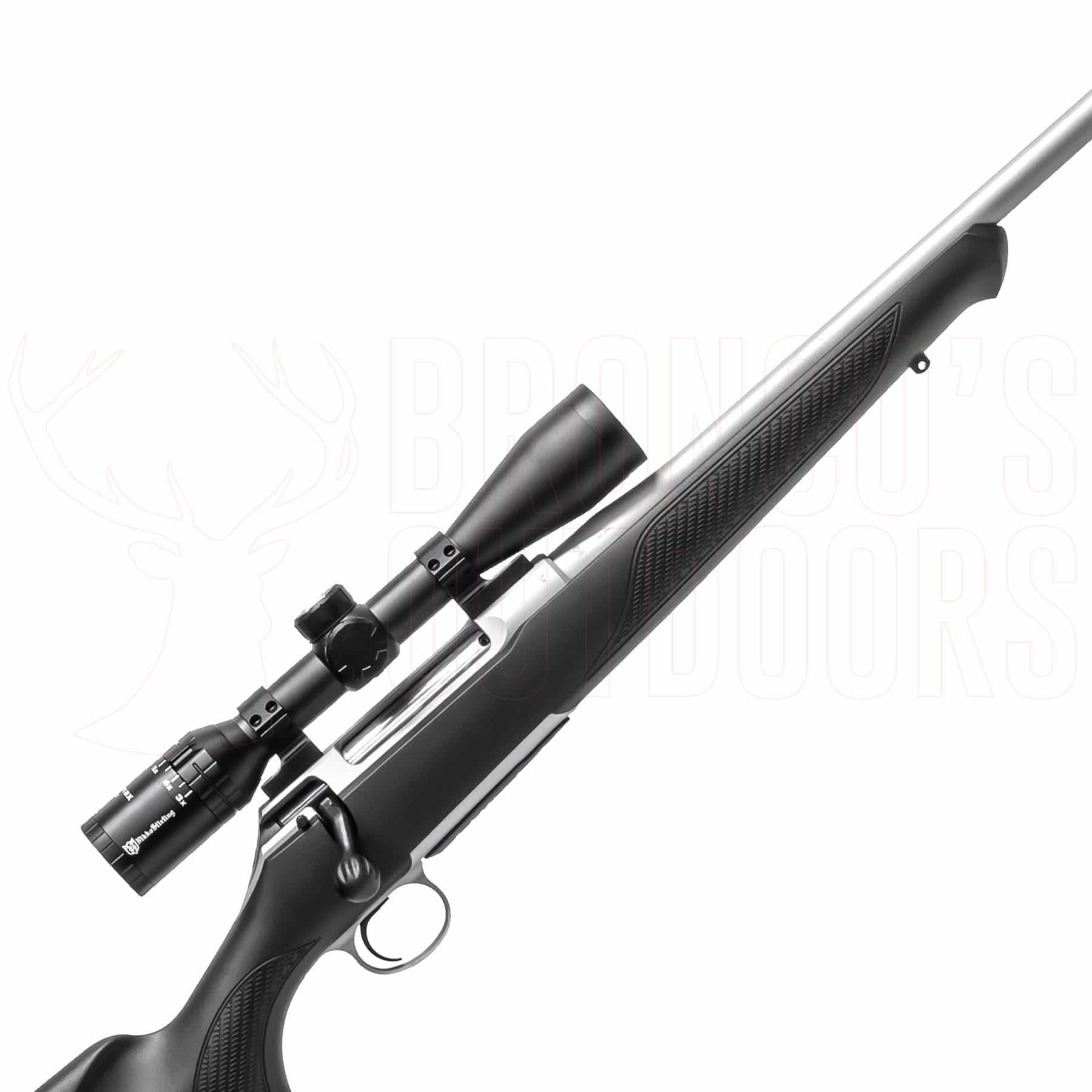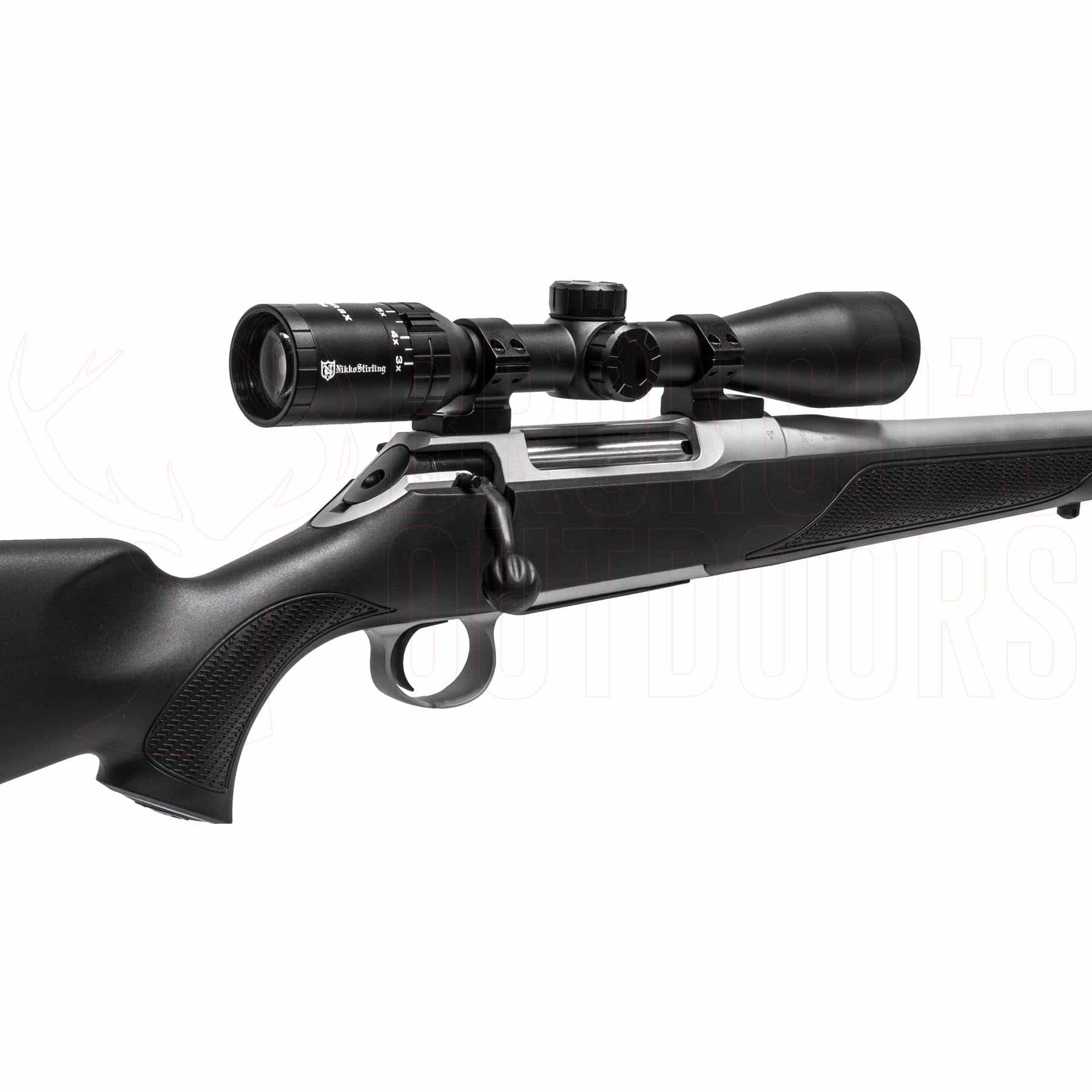 THIS PACKAGE INCLUDES:
Sauer 100 Ceratech RRP $1499
Sonic Suppressor RRP $349
Nikko Stirling Zero-Lok one piece Rings RRP $69.99
Nikko Stirling Panamax Scope 3-9x40 RRP $249

A TOTAL OF 2,166.99 ALL FOR $1949!

With the S100 CERATECH, SAUER provides the ultimate of affordable corrosion and abrasion resistant rifles for the hunter who fights all weather elements. The barrel and action are coated with CERAKOTE in "Grey-ice" and are then oven baked in the industry's leading ceramic coating facilities.
Thin film coating by CERAKOTE provides the best in durability against the forces of all elements. Together with the ultra rugged synthetic stock and all the other award winning features which are responsible for the worldwide success of of the S100 the CERATECH is THE rifle for all hard-core hunters

PREMIUM COMES STANDARD
- CERAKOTE coating on barrel; action and bolt knob
- Neutral cast for both left- and right-handed shooters
- Cold hammer-forged SAUER barrel
- Three-position safety
- 60-degree bolt lift
- EVER REST action bedding
- Adjustable trigger from 1.000g up to 2.000g
- Double-stack magazine, 5+1 round in Standard calibers and 4+1 round capacity in Mini and Magnum calibers
- Suitable for the SAUER HEXALOCK mount
- Ultra rugged ERGO MAX synthetic stock
- Barrel length: Standard 560 mm, Magnum 620 mm
- Taper: Standard, 17mm (0,67")
- Muzzle thread: M14 x 1

.223 , 6.5 Creedmoor and 7mm-08 come with the 35mm sonic and the .308 and 7mm Rem Mag come with the 45mm.