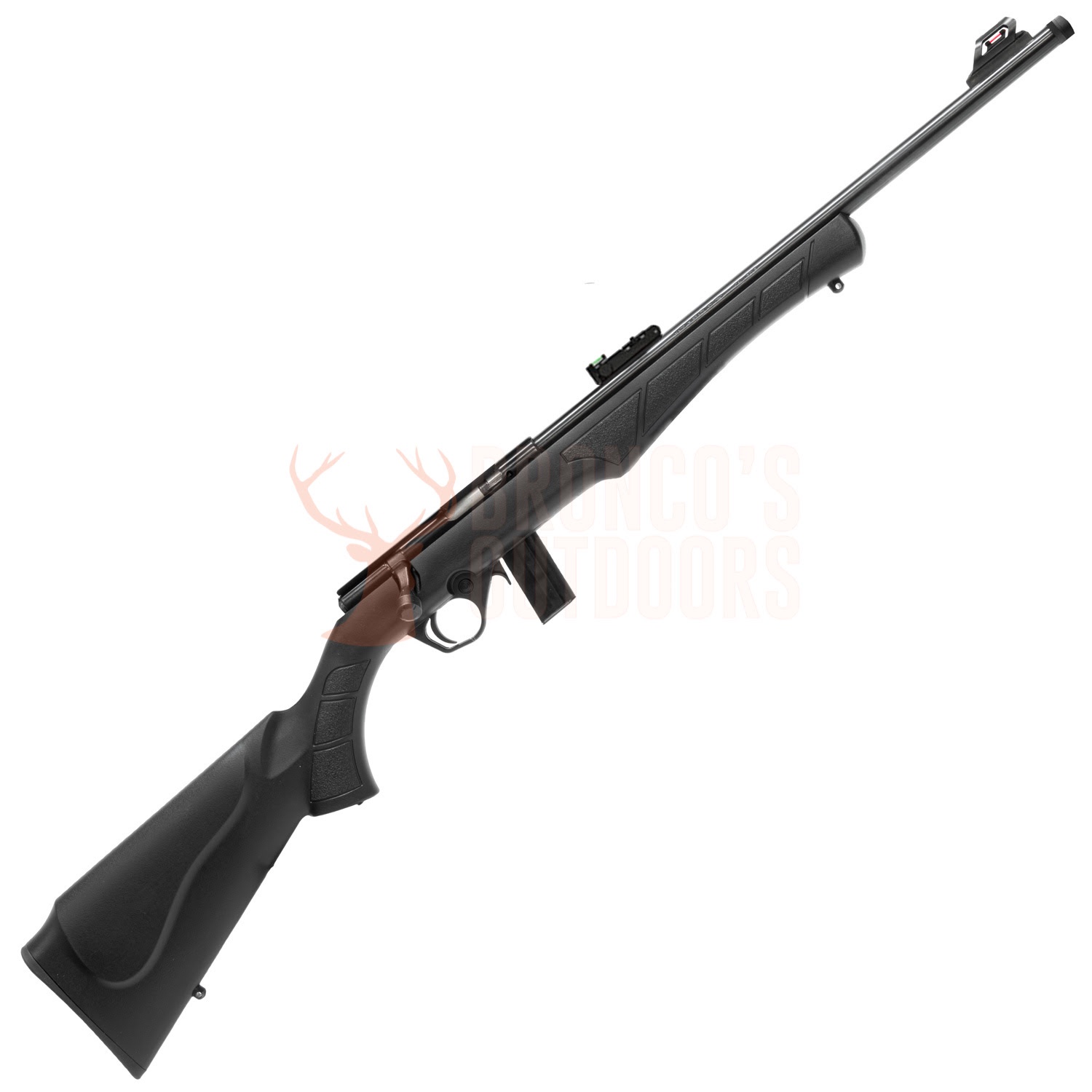 Rossi USA has made a name for itself among consumers as a maker of affordable, quality firearms, though the brand has not traditionally been associated with bolt-action rifles. Rossi's 8122 is a simple, rugged and functional magazine-fed, rimfire bolt-action chambered in .22 LR at an attractive price.

This is a few-frills rifle ideal for a variety of applications; the plinker, rancher, small-game hunter, and youth shooter will all find much value in this model. There are few rifles that offer greater utility than a bolt-action rimfire, and the .22 LR means it is economical in terms of ammunition.

Specifications: 
• Calibre: .22
• Cartridge: .22 LR
• Action: Bolt-action
• Magazine Type: Detachable
• Magazine Capacity: 10 rounds
• Sights: None
• Safety: Cross-Bolt Safety
• Barrel Length: 18"
• Barrel Thread: 1/2x20
• Finish: Blued
• Stock Synthetic, Monte Carlo
• Overall Length: 36''
• Weight: 2.5 kg.