Ruger American Rimfire Stainless 18" Threaded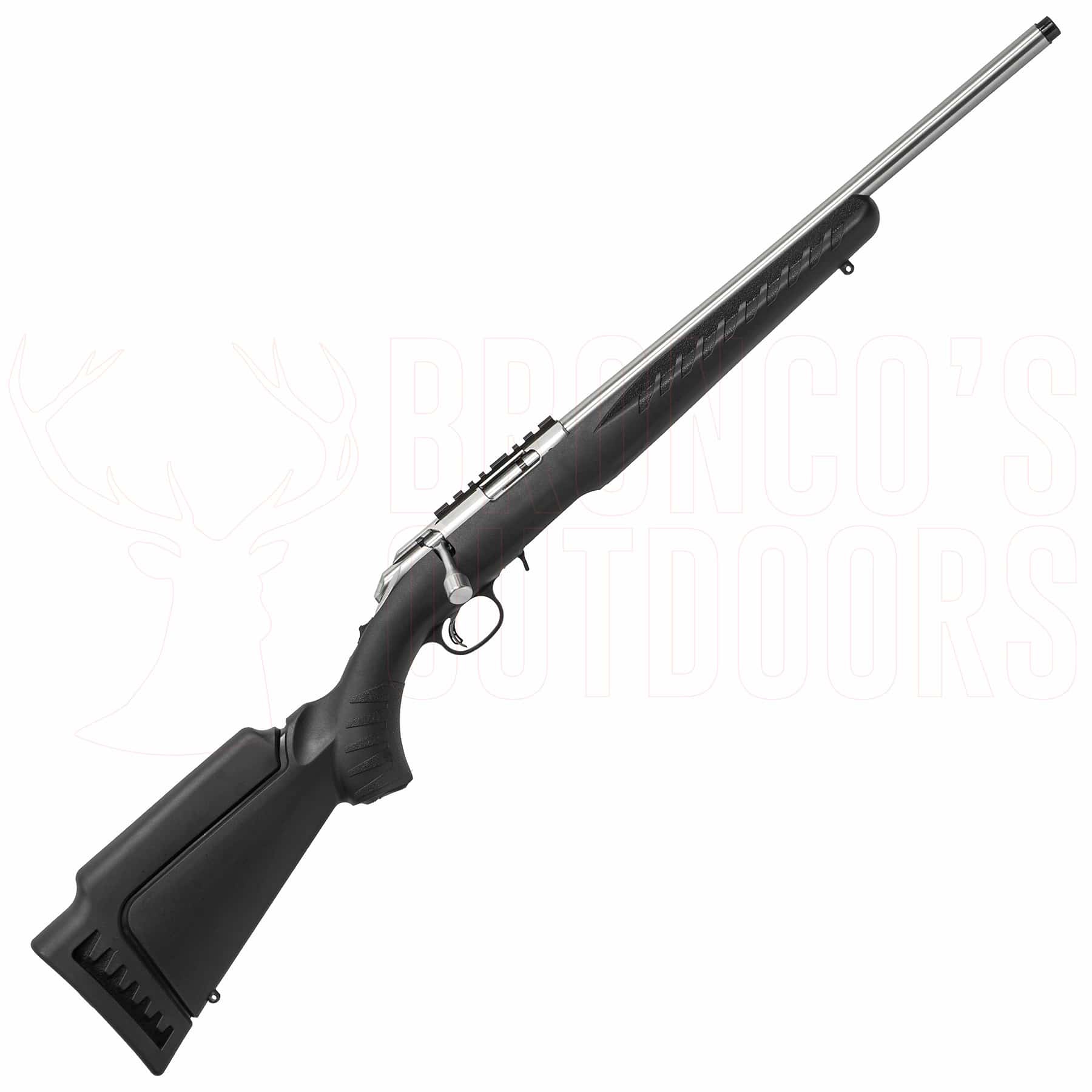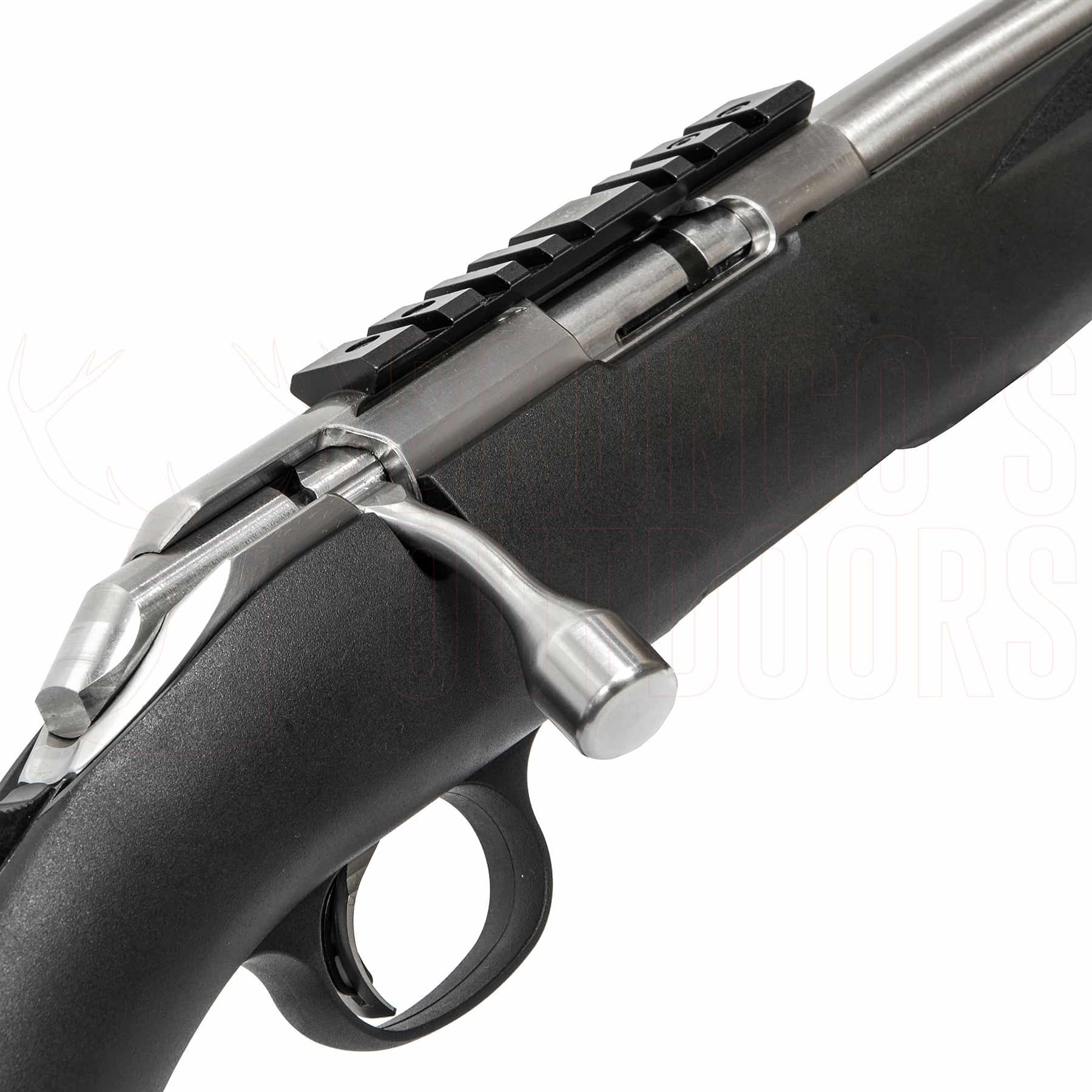 Stock: Black Synthetic
Capacity: 10 (9 in magnum)
Overall Length: 37"
Barrel Length: 18"
Front Sight: None
Rear Sight: None
Thread Pattern: 1/2"-28
Length of Pull: 13.75"
Weight: 5.3 lb.
Material: 416 Stainless Steel
Finish: Satin Stainless

Features detachable, flush-mounted 10/22® BX-1 10-round rotary magazine and accept all 10/22® magazines

Includes interchangeable standard length of pull, high comb stock module ideal for use with optics. By simply removing the rear sling swivel stud, stock module can be changed in seconds. Compact stock modules are available at ShopRuger.com.

Models chambered in .22 LR feature the patented, detachable, flush-mounted 10/22® BX-1 10-round rotary magazine and accept all 10/22® magazines, including the BX-25®, BX-25®x2 and BX-15®.

Easy-to-use 10/22®-style extended magazine release provides smooth, no-fuss removal of flush-mounted magazine.

Patent-pending Power Bedding® integral bedding block system positively locates the receiver and free-floats the barrel for outstanding accuracy.

Ruger Marksman Adjustable™ trigger offers a crisp release with a pull weight that is user adjustable between 3 and 5 pounds, allowing shooters to make that perfect shot.

Ergonomic, lightweight black synthetic stock (designed for quick, easy handling) blends a classic look with modern forend contouring and grip serrations.

Features a visible, accessible and easy-to-actuate tang safety that provides instant security.

Cold hammer-forged barrel results in ultra-precise rifling that provides exceptional accuracy, longevity and easy cleaning.

Factory-Installed One-Piece Aluminum Scope Rail

A 60° bolt provides ample scope clearance and the easy-to-use, receiver-mounted bolt release allows the bolt to be readily removed without requiring a pull of the trigger, a unique safety feature among rimfire, bolt-action rifles.