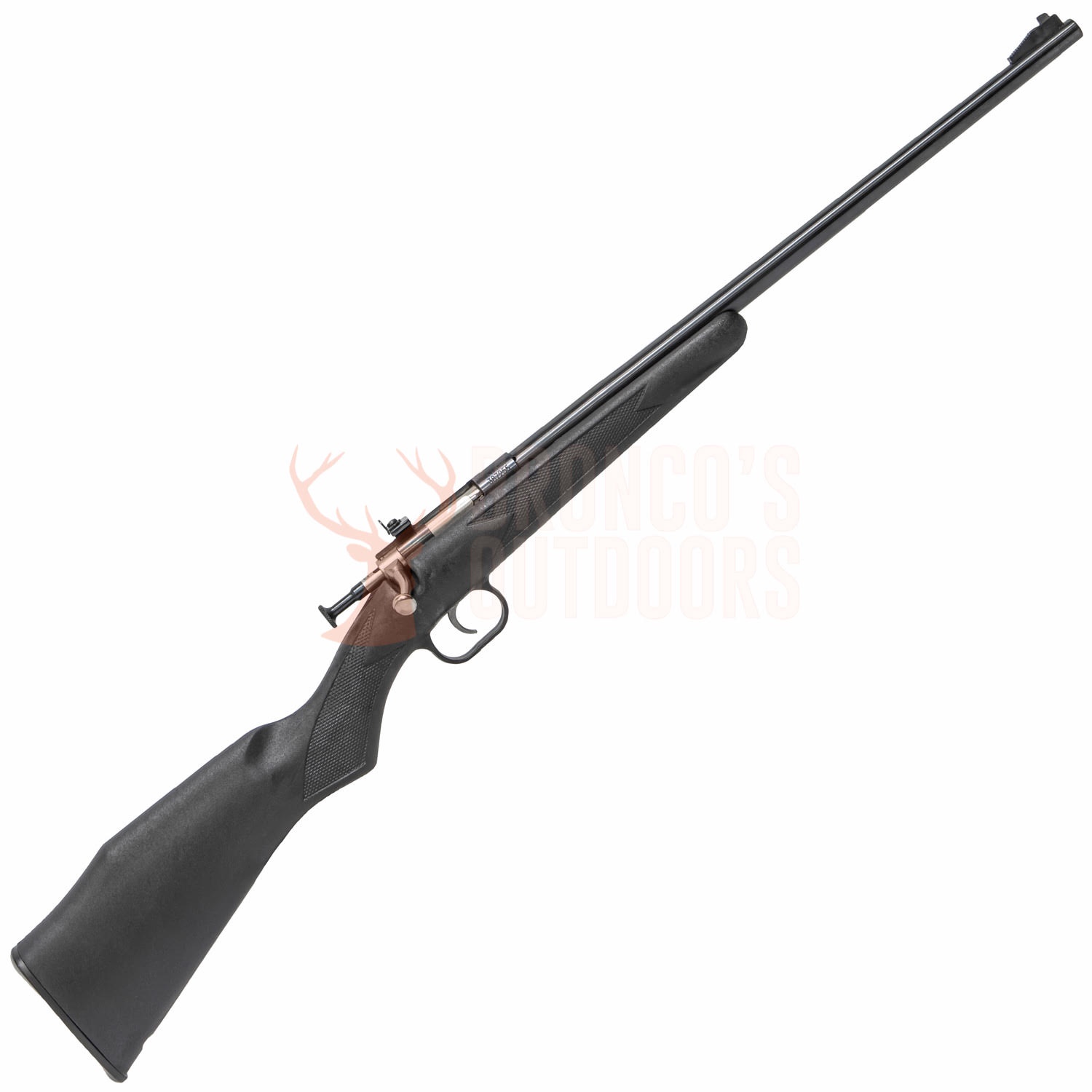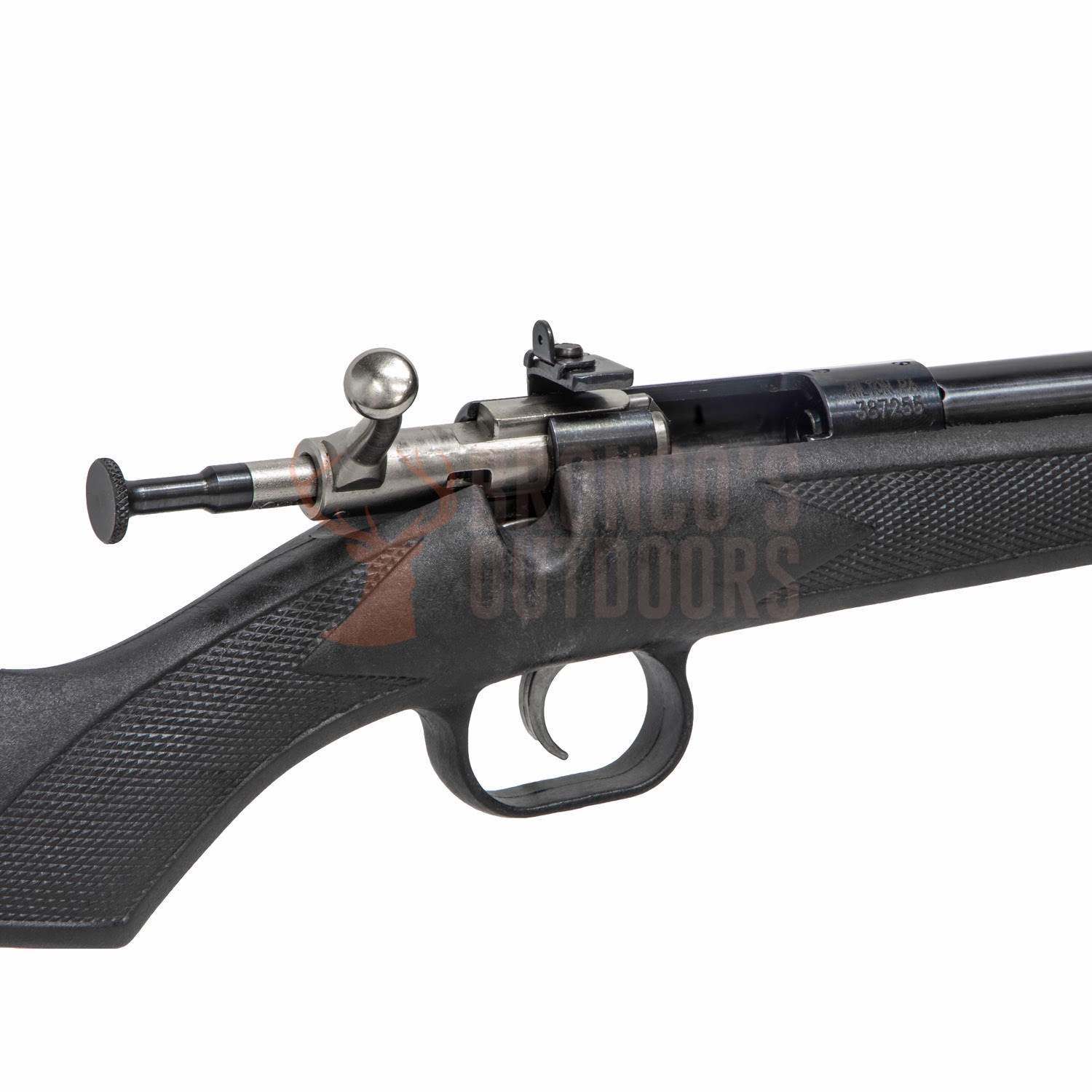 The Crickett youth rifle in a high-quality product, completely manufactured in the United States. It is specifically designed for the beginning shooter, backpackers, trappers, campers, gun clubs and youth clubs. As a further guarantee of the exceptional quality of this rifle, a lifetime warranty against defects in material and workmanship is offered.

Specifications:
• Action: Manually cocking single-shot bolt action with a forged steel and machined low scope bolt handle.
• Safety: Rebounding firing pin automatically blocked to prevent accidental discharge.
• Length Of Pull: 12 inches
• Sights: Standard with Iron Sights
• Barrel Length: 16 1/8 inches.
• Barrel Diameter: ¾" - ½"
• Finish: Blued barrel and receiver
• Overall Length: 30½"
• Weight: 2½ lbs (approx).