Ruger Custom Shop 10/22 Competition Grey Laminate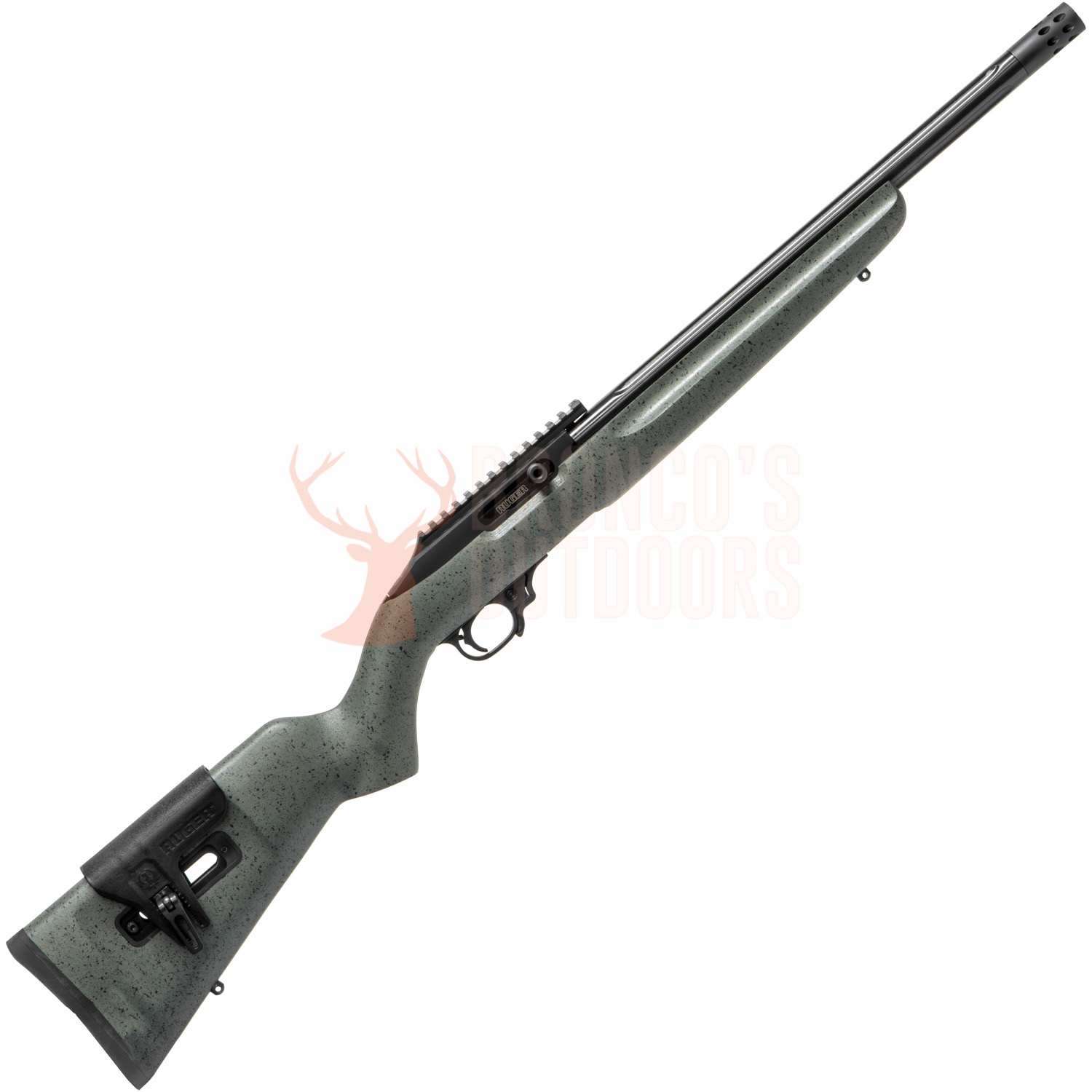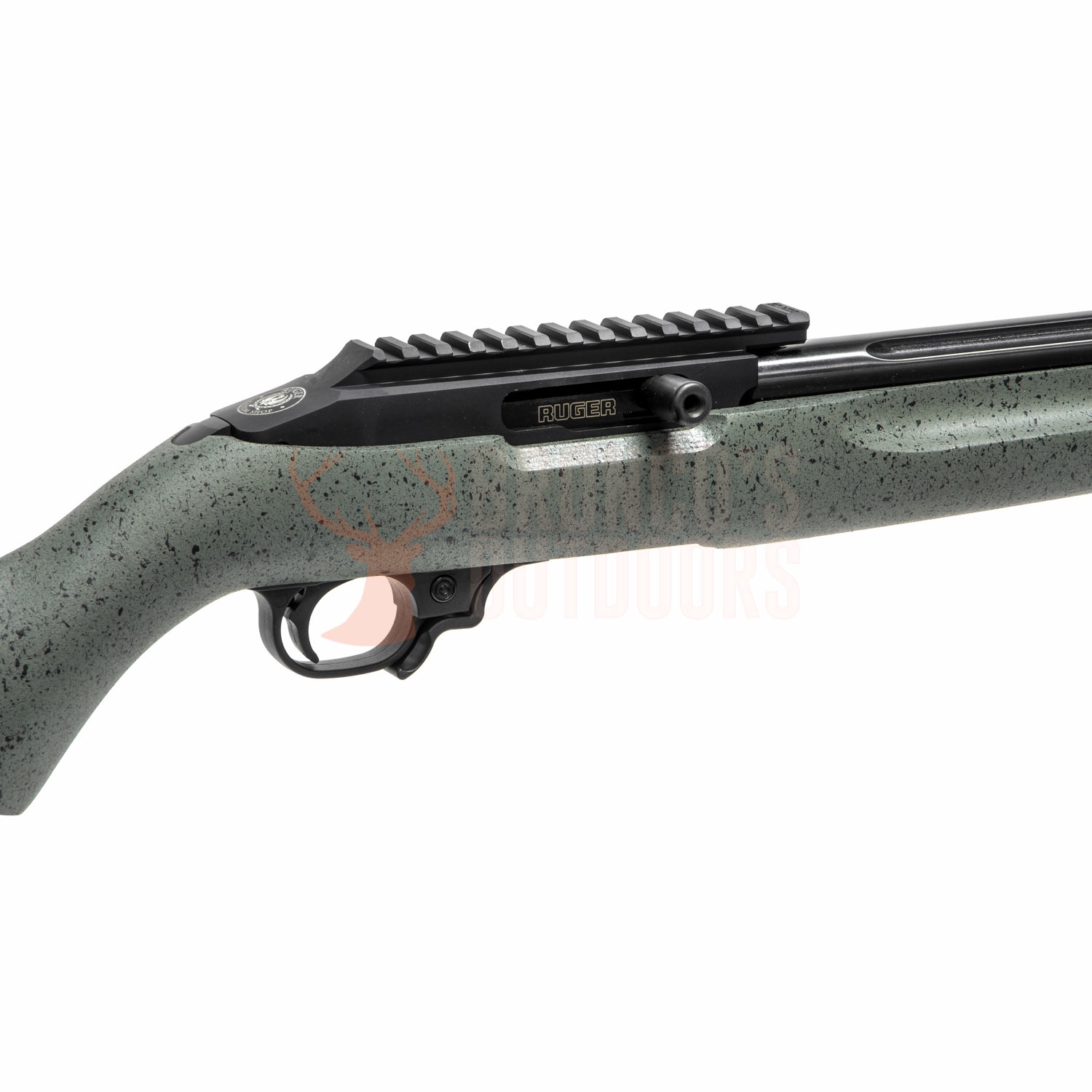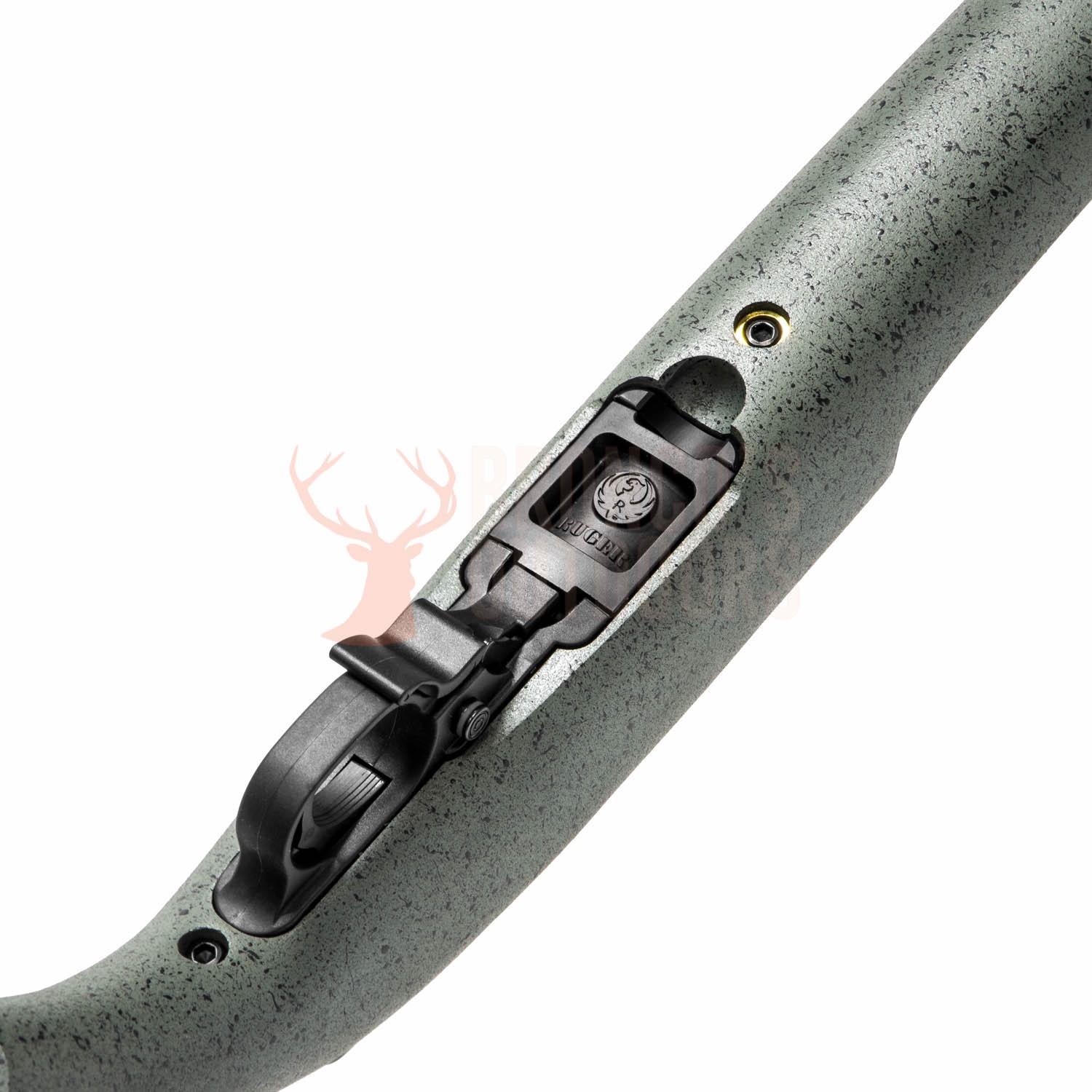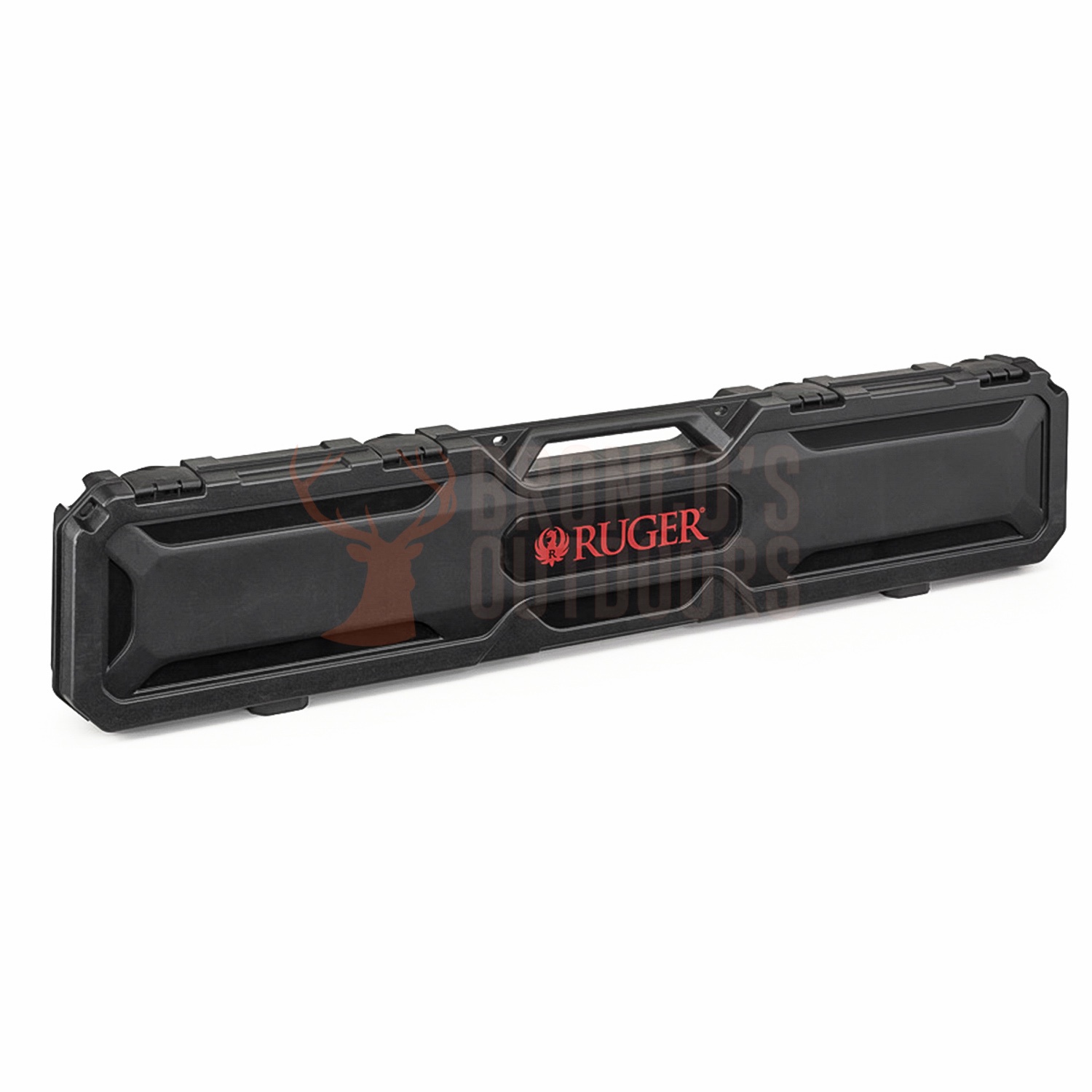 The Ruger Custom Shop 10/22 Competition rifle features a CNC machined 6061-T6511 aluminum receiver with hard coat anodized finish. The receiver also has a rear cleaning rod hole drilled to allow cleaning the bore from the chamber end. There is also an integral 30 MOA Picatinny rail on top of the receiver. The dual bedding system that has a second bedding lug is designed to ensure a more rigid and secure fixation of the action in the stock.

The cold hammer forged alloy steel barrel of this new rifle has an overall length of 16-1/8″, fluted bull profile, 1:16″ twist rate and 1/2-28 threaded muzzle. The barrels also have proprietary, enhanced chambers which are said to increase the accuracy of this semi-auto rifle without compromising the reliability of the action. The barrels are also free floated.

MODEL NUMBER: 31120
CALIBER: 22LR

Stock: Speckled Black/Gray Laminate
Capacity: 10
Receiver Material: Aluminum
Receiver Finish: Hard-Coat Anodized Black
Weight: 6 lb.
Barrel Material: Alloy Steel
Barrel Finish: Satin Black
Sights: None - Optics-Ready, 30 MOA Picatinny Rail
Twist: 1:16" RH
Length of Pull: 13.50"
Overall Length: 36"
Barrel Length: 16.12"
Grooves: 6

- Fully adjustable cheek rest can be repositioned to accommodate varying comb heights and positions to create a custom-adjusted feel that is stable, comfortable and repeatable for optic alignment.
- Hard-coat anodized, CNC-machined receiver made from heat treated and stress relieved 6061-T6511 aluminum allows for optimal receiver-to-bolt interaction and a match-grade feel.
- Proprietary, enhanced semi-auto chamber proven to increase accuracy and precision while not compromising reliable feeding and extraction.
- BX-Trigger® with a light, crisp 2.5 - 3 pound trigger pull weight with minimal overtravel and a positive reset.
- Dual bedding system incorporates a second bedding lug, ensuring the receiver is securely bedded to the stock.
- Heat treated and nitrided CNC-machined match bolt that creates a tight-fitting, smooth action enabling the highest level of performance.
- Receiver incorporates a rear cleaning port, providing access to the barrel from the rear of the receiver for ease of cleaning.
- Top barrel locator allows for a free-floating barrel for superior accuracy.
- Painted and textured laminated stock provides a sure-feeling, slip-free grip.
- Detachable 10-round rotary magazine features a unique rotor to separate cartridges and provide reliable feeding.
- Easy-to-use, prominent magazine release provides smooth, no-fuss removal of flush-mounted magazine.
- 16-1/8" cold hammer-forged bull barrel is fluted to reduce weight and dissipate heat and is also threaded with a 1/2"-28 pattern to accommodate the included muzzle brake or other barrel accessories.
- Positive, push-button, cross-bolt manual safety.
- Integral, optics-ready 30 MOA Picatinny rail for increased long-range elevation capabilities.
- Match bolt release allows you to easily advance the nitrided bolt with a quick pull and release to the rear.
- Heat-stabilized, glass-filled, polymer trigger housing assembly is precision made of high-tech material for improved manufacturing tolerances, impact and abrasion-resistance and an unmatched ability to withstand the elements.
- Also includes: hard case; Ruger® Custom Shop Certificate of Authenticity, challenge coin, cleaning cloth and decal.