Walther Pro Gun Care Spray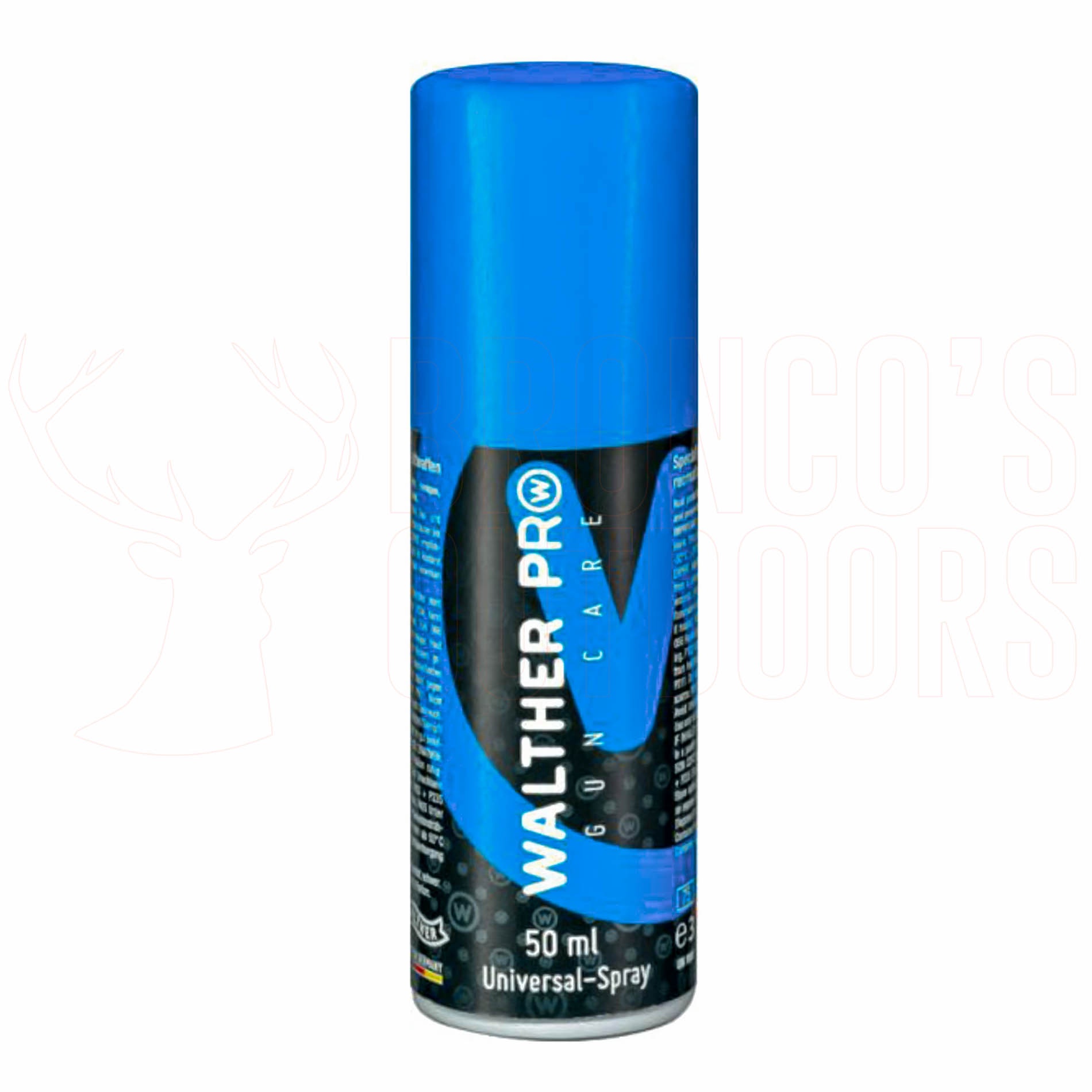 Walther Pro Gun Care Universal Spray.

Universal care spray for all sports and recreational weapons. It cleans the barrel and the system, as well as all metal, wood and plastic parts. In addition, it is an effective anti-rust and a solvent and lubricant. The spray effectively displaces water. Made in Germany.

- Specially made for sporting and recreational guns
- Protects against rust
- Keeps out water
- Cleans barrel, receiver and parts made of metal, wood and plastic
- Protects your gun, thus preserving value
- Lubricant, solvent and rust inhibitor. Perfect for use around the house and in the workshop too!