Lucky Thirteen 10 Round magazine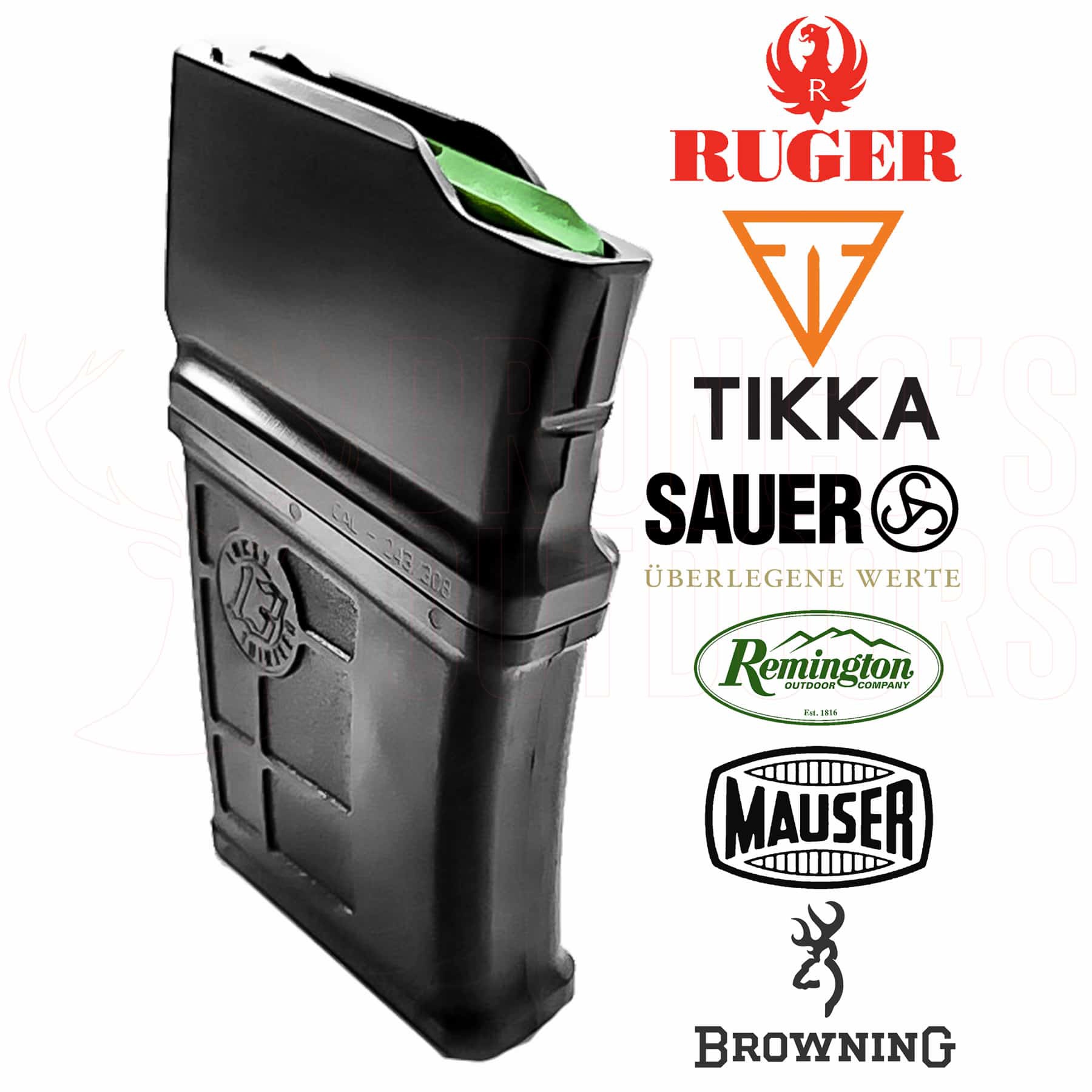 The Lucky Thirteen range of centrefire magazines are straight-fit capacity upgrades to the world's favourite and most trusted hunting rifles. All models come standard in ten round capacity and are a direct replacement for the OEM magazines requiring no modifications, alterations or inletting – just load, lock and go.

Engineered for functionality and durability with original bottom metals and stocks, all magazine uppers are painstakingly carved from solid aluminium billets to provide the most consistent, optimized and durable feed ramps possible. All models come with a high visibility follower and quality internal components. The functional design of the magazines ensures that they are easily disassembled for cleaning or inspection. The Lucky Thirteen line of centrefire magazines are the only durable and reliable choice when it comes to increased capacity.

PLEASE NOTE
* L13 BLR 81 magazine capacity: nine-rounds functional against underside of closed bolt; ten-rounds loadable to magazine internal stop.
Note: L13 Ruger American magazine replaces the factory four round rotary item in models including 6903 & 6904 (NOT AR PMAG MODELS).