DPT Rimfire Suppressor 5 baffles 1/2-20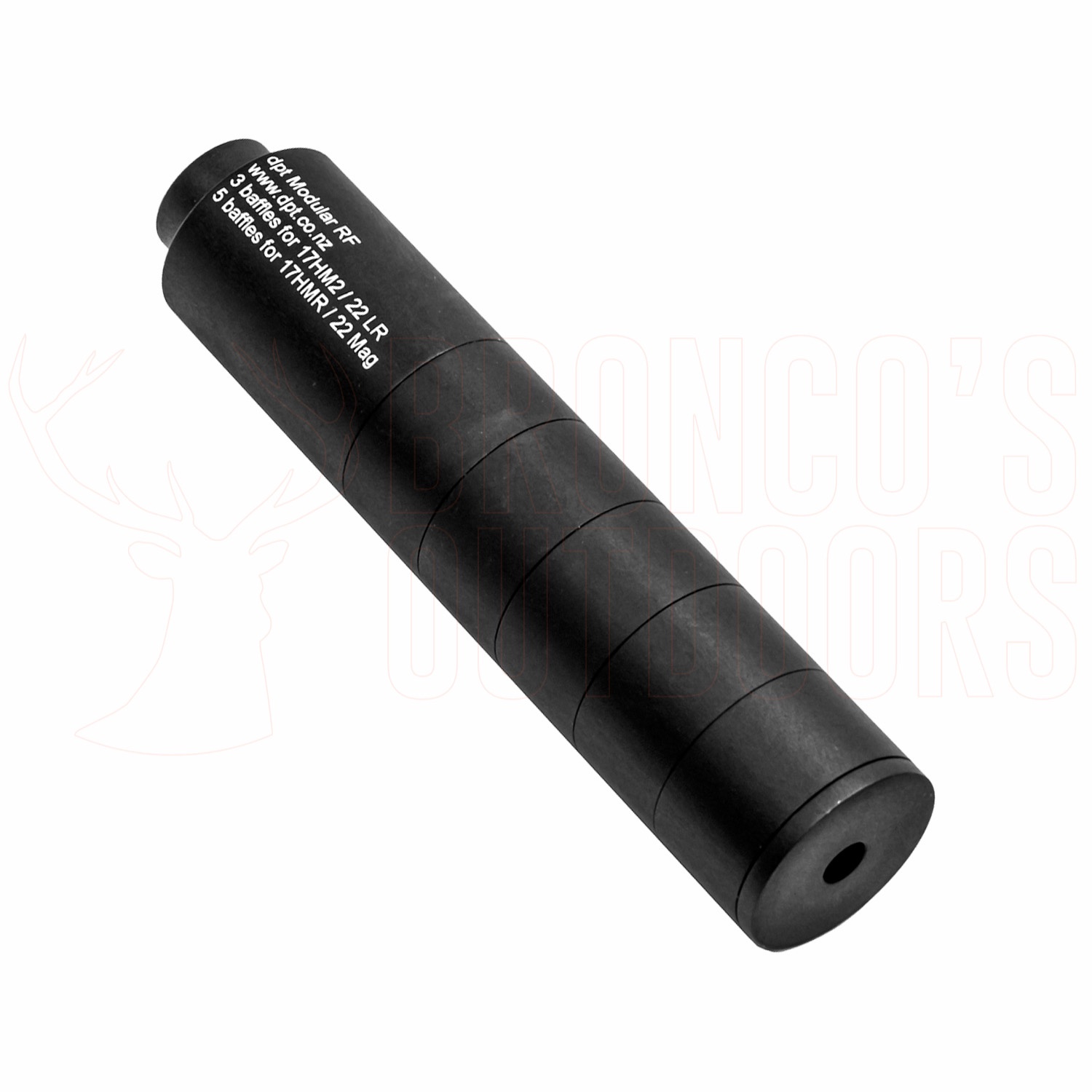 *if we dont have the suppressor in stock, it will be ordered in and delivery would take an extra 1~2 days*

100% aluminium, bead blasted and anodized matte black. 
This configuration has 5 baffle modules making it perfect for ANY rimfire caliber. remove two baffles and it becomes a very short 22sub suppressor. 
Only takes seconds to disassemble and clean. 
30.8mm diameter.