Buffalo River .243 100gr Sierra SP 20 Rounds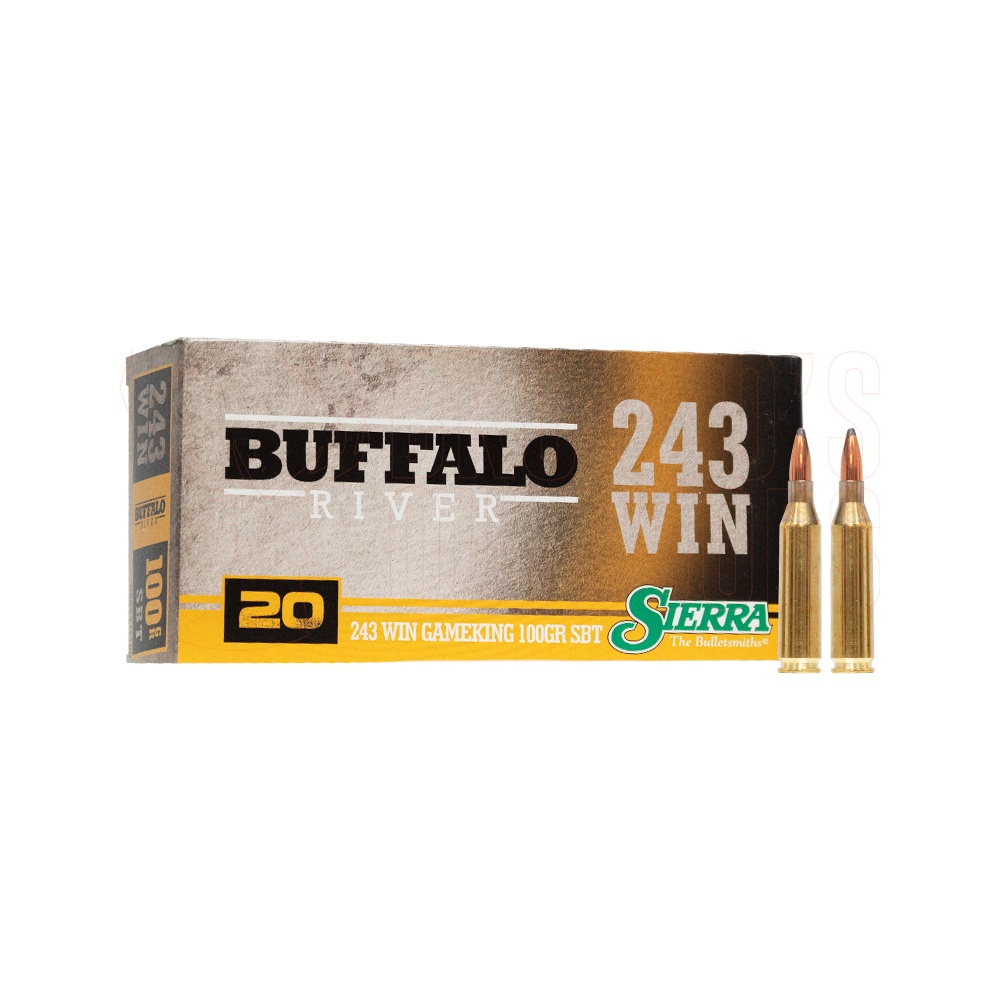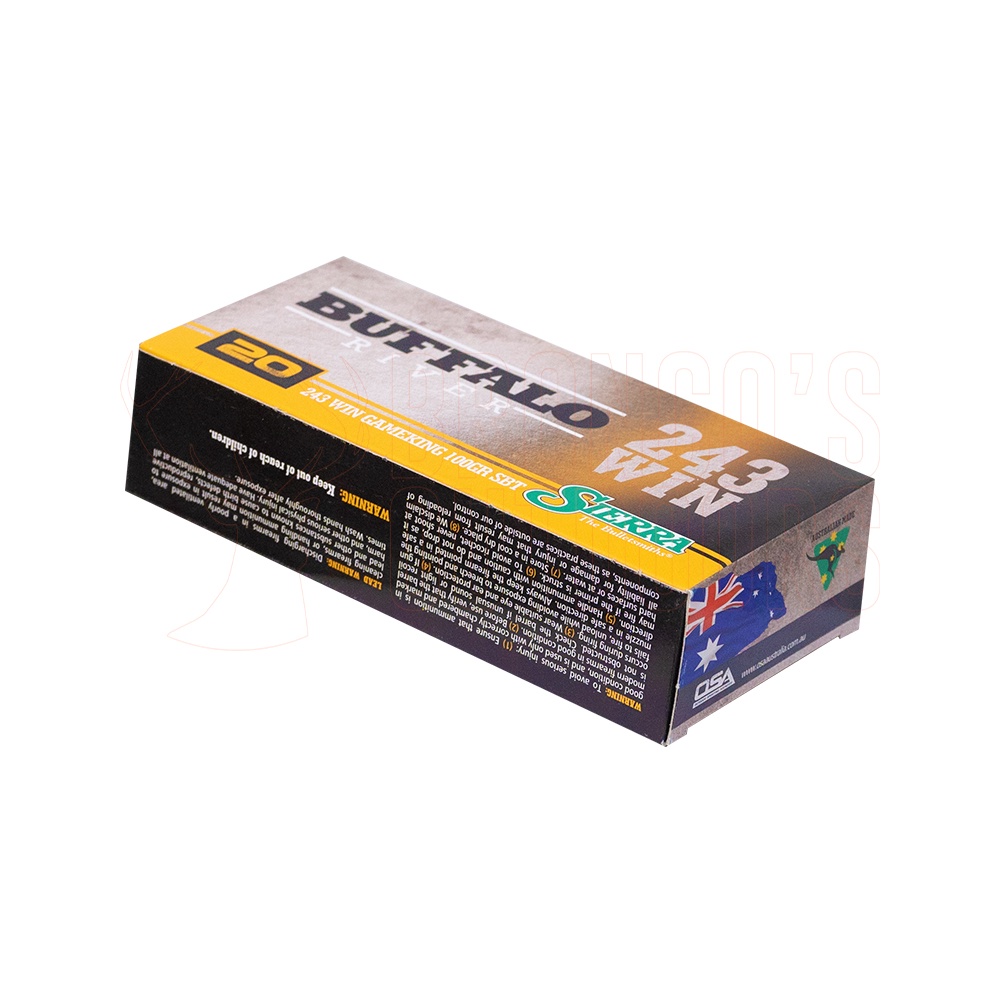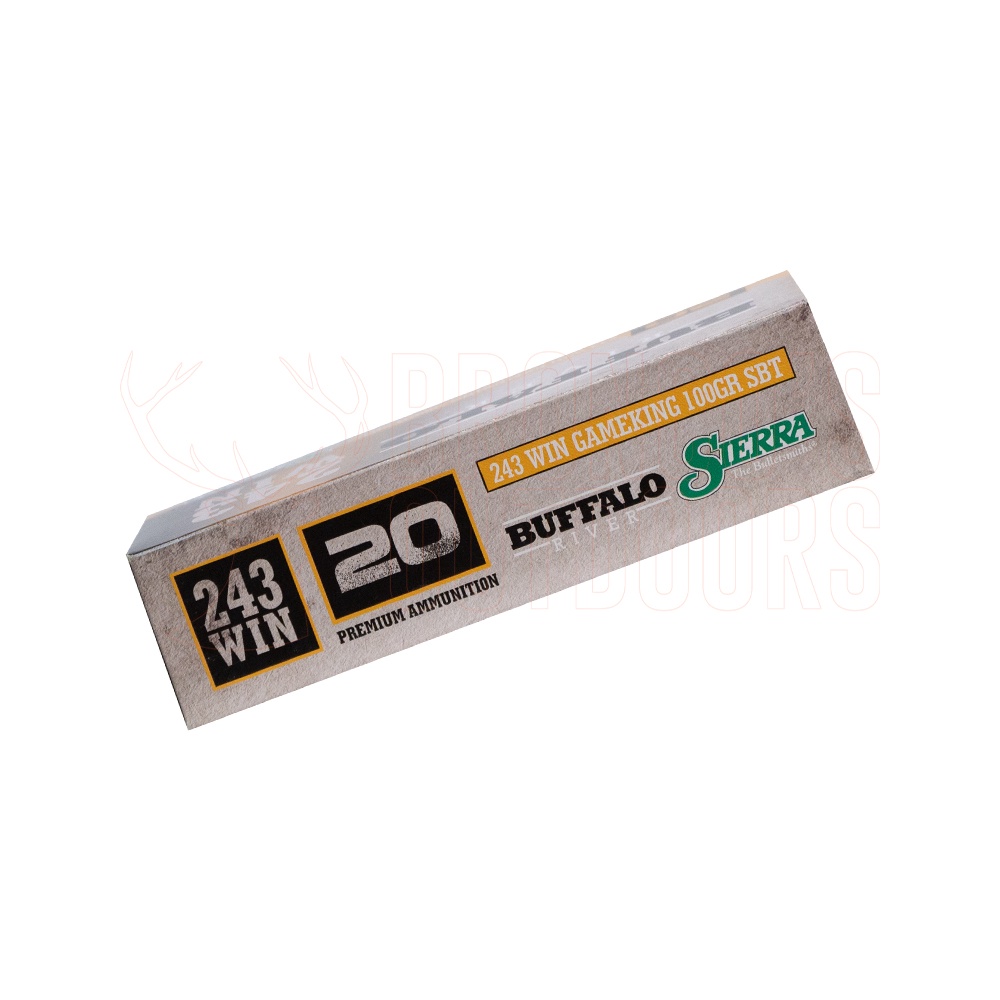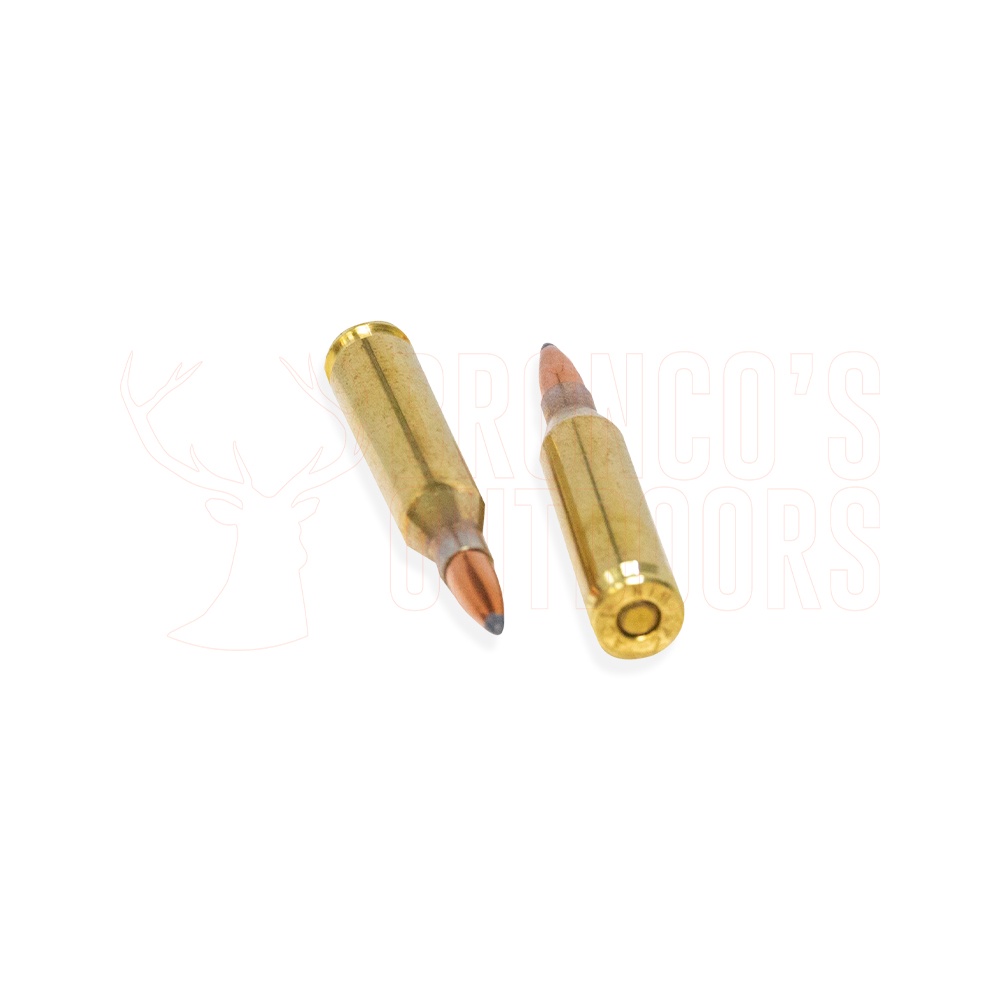 Hunters are always looking for the next generation of hunting and sporting ammunition and to accommodate this need, OSA has teamed up with Hornady, Sierra and ADI to develop three new product offerings in Calibre 243 that meet this expectation. These new rounds utilise the highly acclaimed and time proven Hornady and Sierra projectiles which are manufactured using the ADI renowned (BTI) Ballistic Temperature Independent propellants.
This combination of projectiles and propellants deliver consistent velocity and superior accuracy across the extreme temperature variances that hunters experience whilst hunting in different countries worldwide.