Fiocchi .380 (9mm) Salve Blanks 50 rounds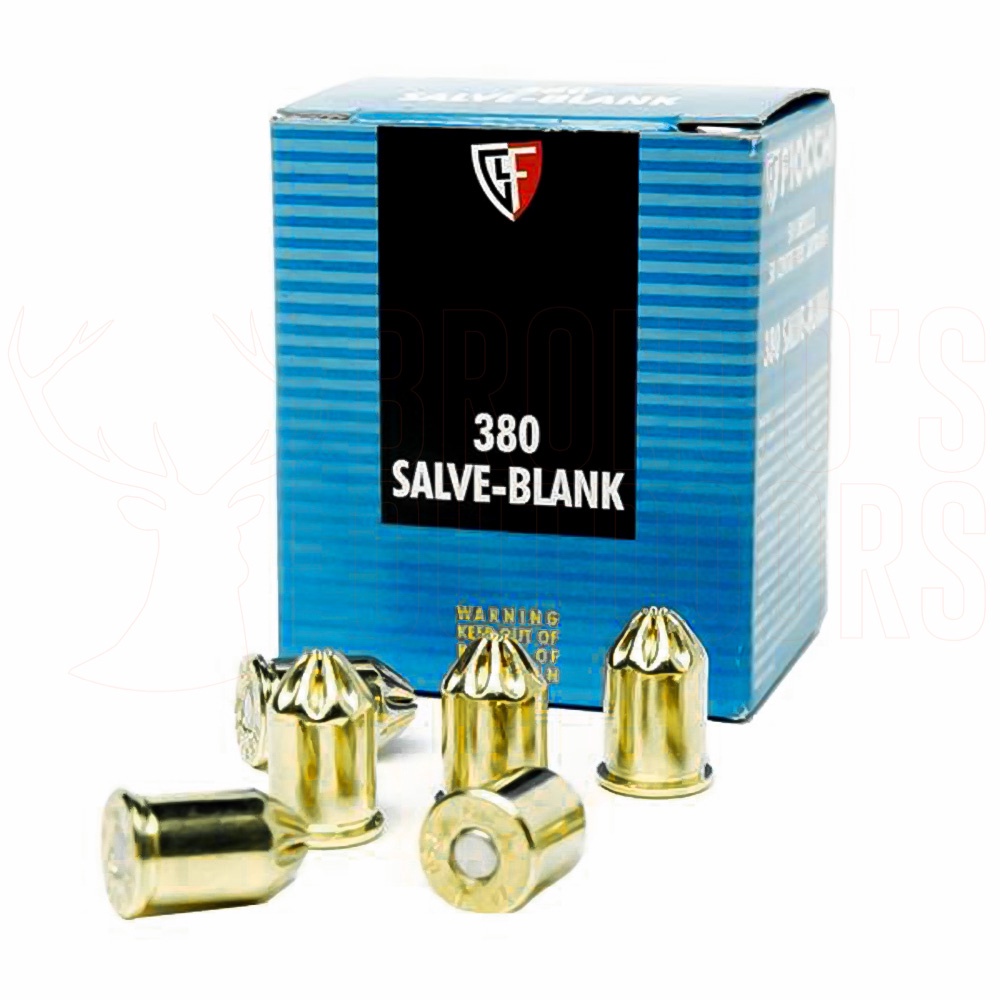 380 Salve / 9mm blank ammunition suitable for blank firing revolvers, TV, theatre, and re-enactment purposes. This blank produces a loud bang and high flash.

Features:
• Very clean burning blanks
• Not re-useable
• These are perfect for our great range of blank firing pistols.