Stoney Creek Microtough De-Tec Trousers - Bayleaf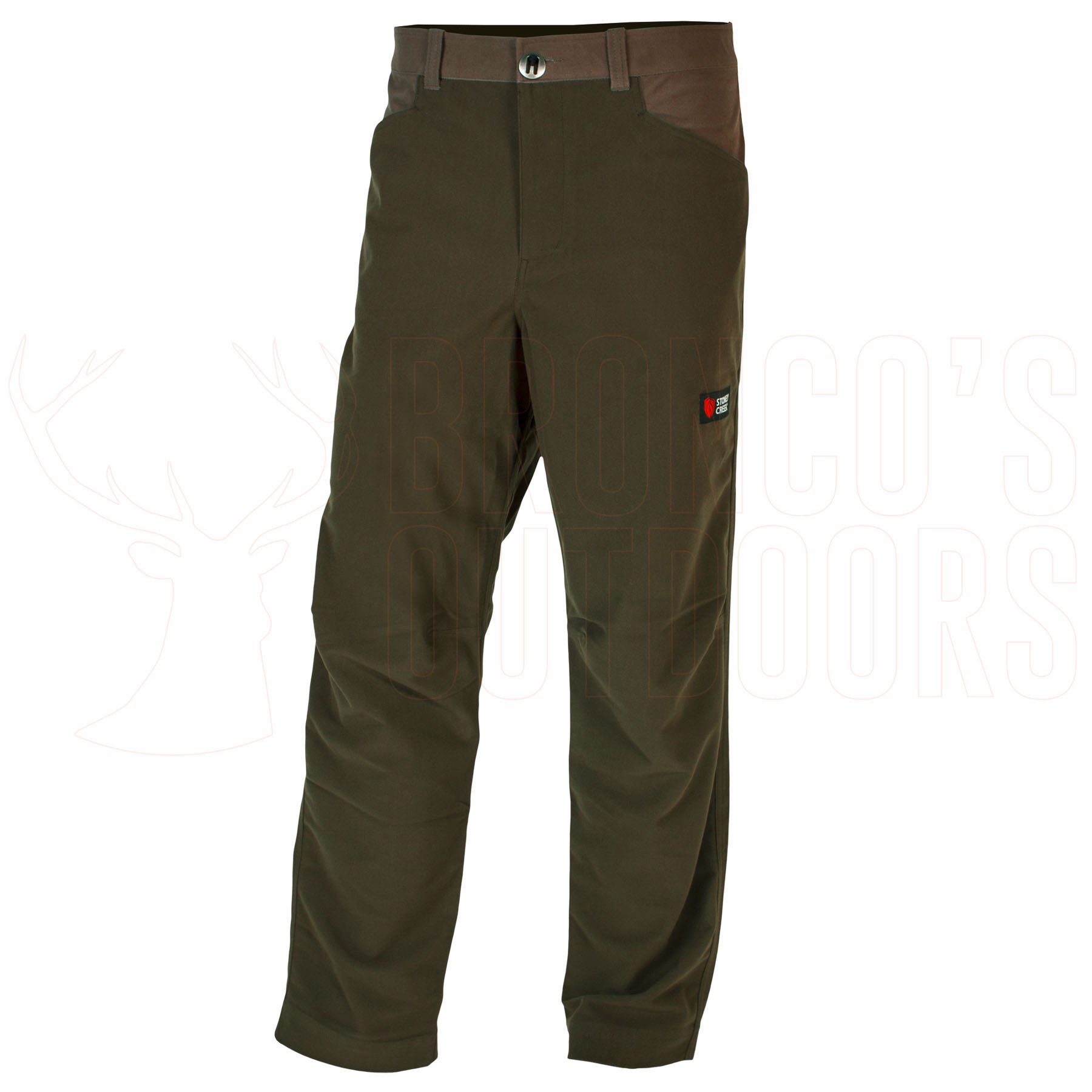 A entry level microtough trouser. Designed for durability & performance without the extra features.

Features
• Front hand pockets
• Articulated knee for movement when climbing
• Belt loops
• Yoke at back for shaping and a better fit

Fabric
Highly durable and lightweight. Microtough is made from a polyester micro yarn. The highly resistant outer face has a Teflon™ Durable Water Repellency (DWR) that sheds water, repels dirt and stains  and will not wash out. The inside of the fabric is woven flat using a special technique that enables the fabric to move with the skin. Microtough strong woven face lasts a heap longer, and less chance or tearing when you're hunting in the scrub. Resistant to hook grass and burrs.

performance
Quick Dry
Durable
Silent

Care
To maintain top performance of your Stoney Creek garment we recommend a regular warm washing at 40 degrees (inside out) with a non-powdered laundry detergent (Sports Wash recommended)and occasional warm tumble dry, right side out.
A warm wash assists in killing bacteria and the warm drying for 20 minutes revives the fabric and rejuvenates the DWR and the Teflon coating ensuring going performance.
NB: Powdered detergents have UV brightness visible to animals. We recommend reapplying DWR every two years. It is not recommended to store your garment damp, wet and scrunched.