Shimano Tiagra 50W + Shimano Tiagra 5'6" 24kg Stand Up Roller Tip Rod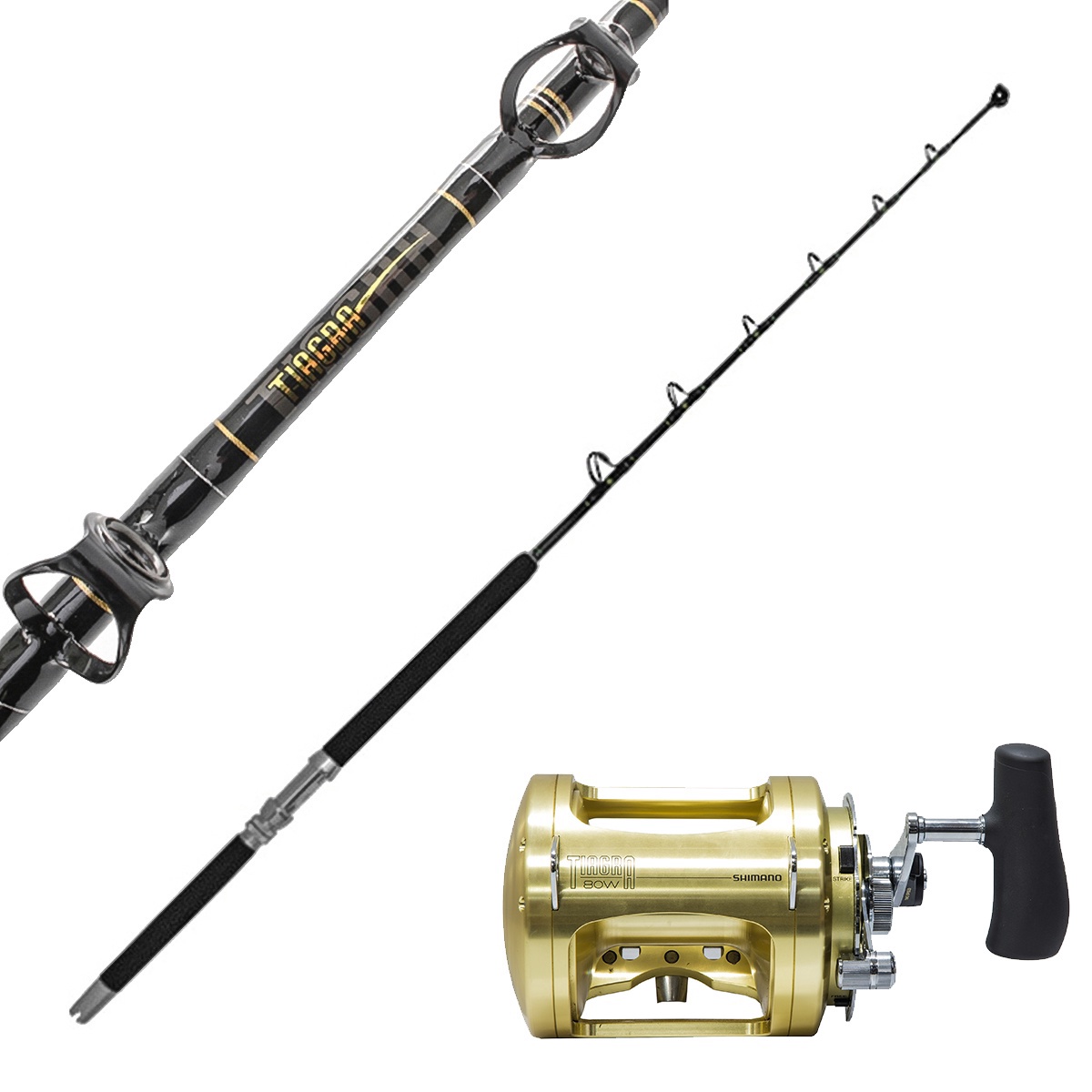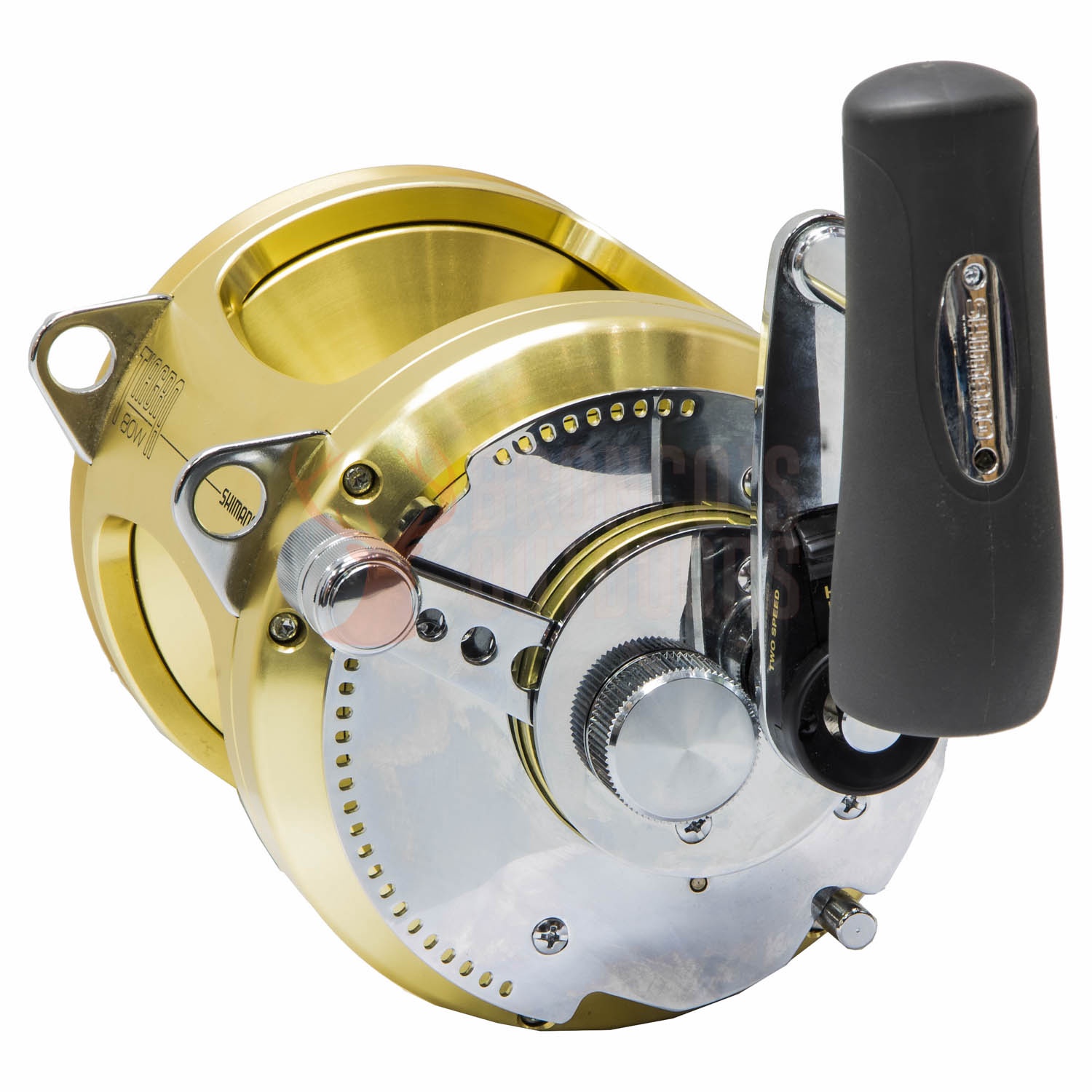 THIS COMBO INCLUDES:
- Shimano Tiagra 50W RRP $879
- Shimano Tiagra 5'6" 24kg Stand Up Roller Tip Rod RRP $419
A TOTAL OF $1298 ALL FOR $1099!

THE REEL
Tiagra game reels are the bench mark for targeting big marlin, tuna and sharks. Constructed from aluminium they are extremely strong, durable and reliable. Gold finish
- 4 bearings
- Drag: 24kg
- Twin disk drag system
- 2-speed gearing 2.5:1 and 1.3:1
- Line capacity: 1000m of 37kg line

Features:
- Heavier gold anodising makes the reel even more resistant to saltwater corrosion
- Click stop drag quadrant permits more precise drag adjustments
- Counterbalanced handle falls easily to hand when striking a fish and makes winding easier during the course of a long fight
- Rubberised handle 'tackiness' combats sweaty palms
- Aluminium Cold Forged Spool to provide increased strength and durability
- Anti-Rust Bearings; at least 10 times more corrosion resistant than standard stainless steel ball bearings
- 7mm thick one piece machine-cut aluminium frame
- Heavy-duty stainless gears
- Two speed shifting mechanism where the pinion and drive gears are continuously meshed

Shimano Tiagra 50 WA Game Reel Specifications:
Retrieve per Crank: 94/38cm
Bearings: 4
Max Drag: 20kg
Mono Cap: 24kg/800m
Drag Type: LD
Weight: 2447g
Gear Ratio: 3.1:1, 1.3:1

THE ROD
The Shimano Tiagra game series of quality rods are built with the industries finest componentry. The Shimano Tiagra blanks are light, strong, incredibly responsive and are exclusive to Shimano. They feature a glass/graphite weave that is subjected to a proprietary curing process to deliver unprecedented power and reliability across the range.
Tiagra Series
Shimano's high quality Tiagara game rod lineup has seen the addition of a bent butt standup 24 kilo rod and a straight butt standup 37.