Flambeau T4 Pro Multiloader ZERUST Tackle Box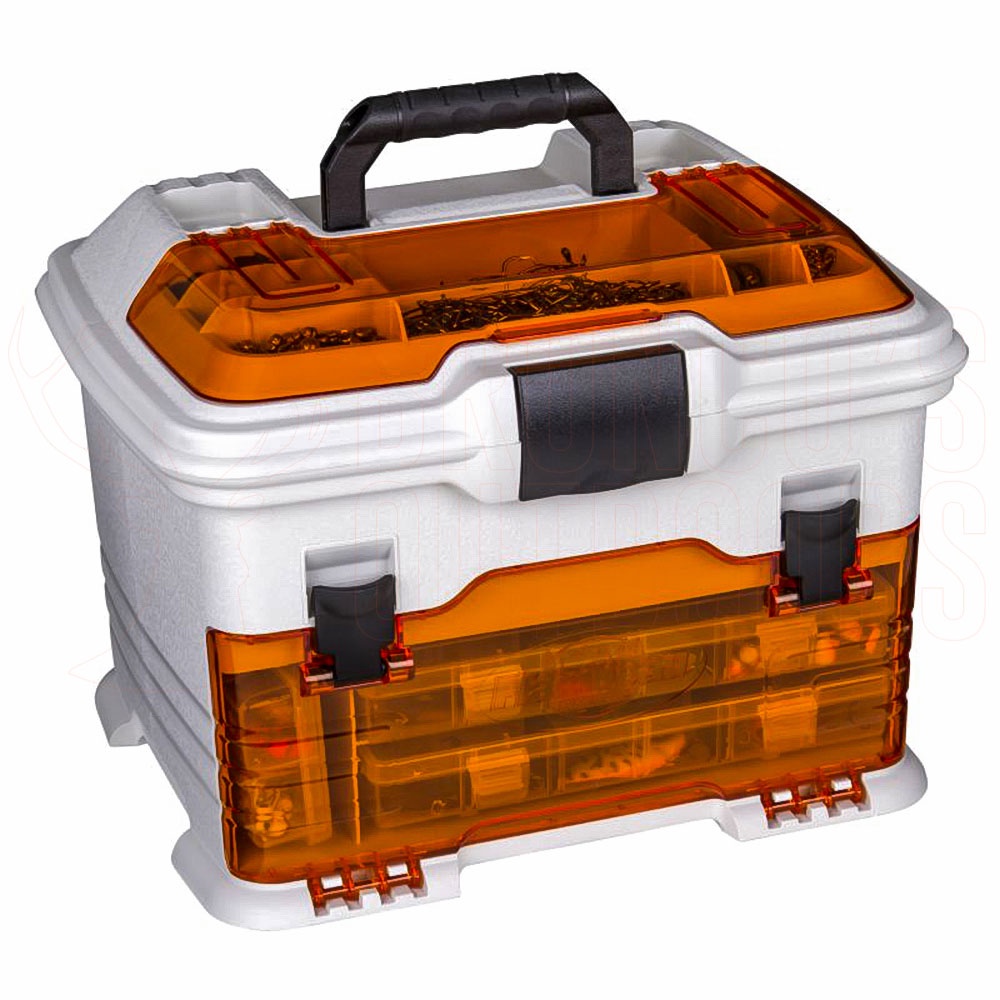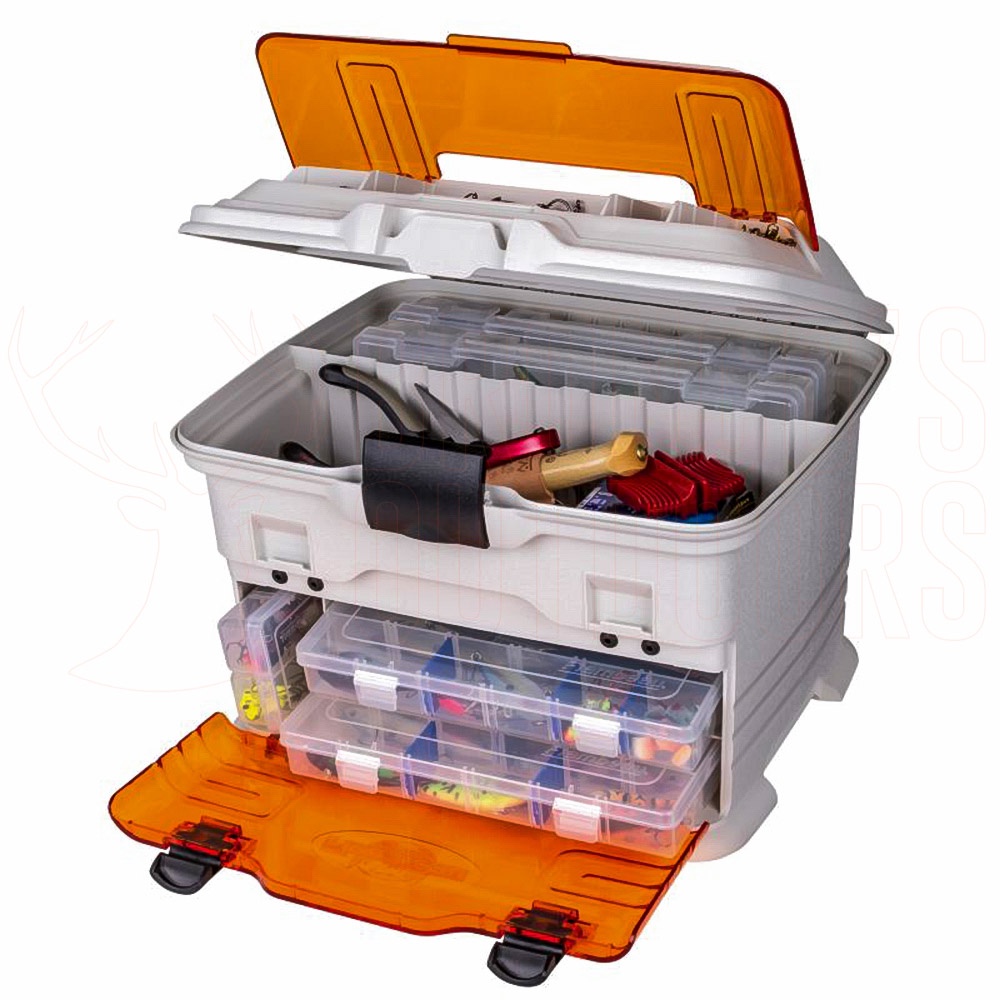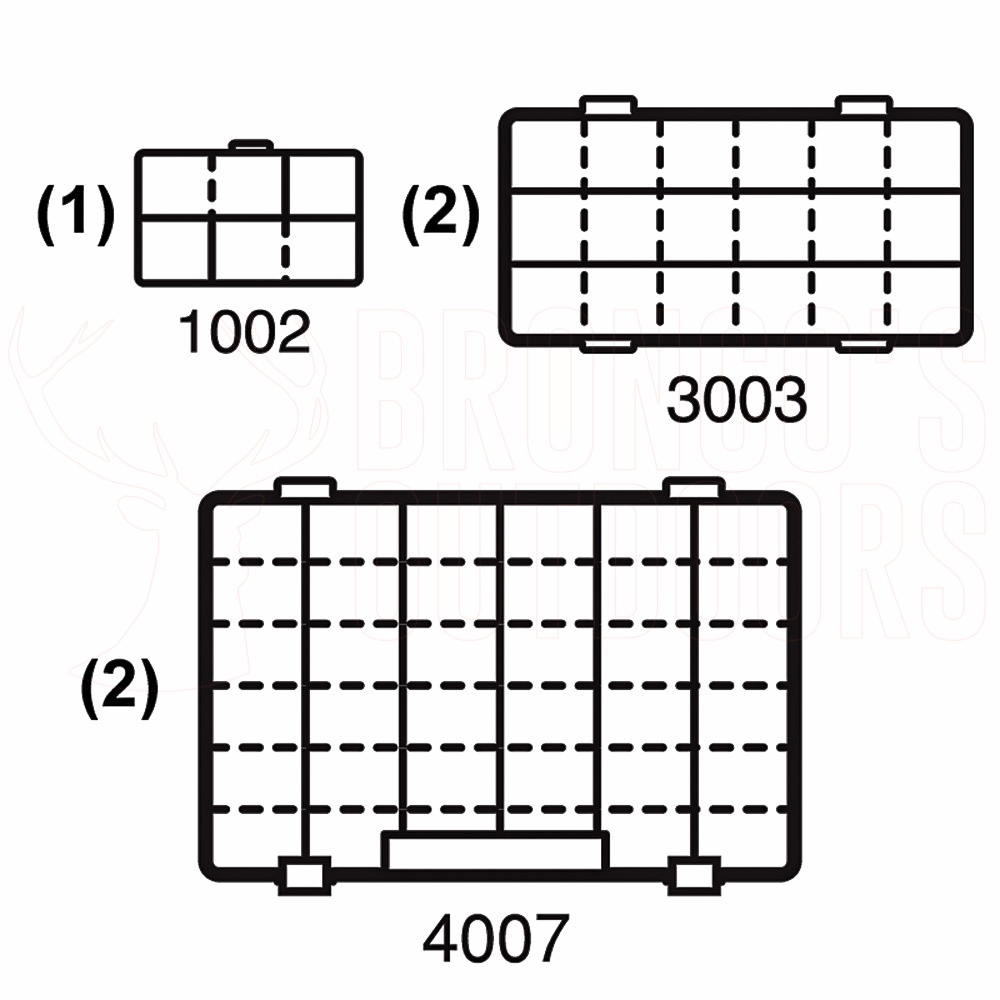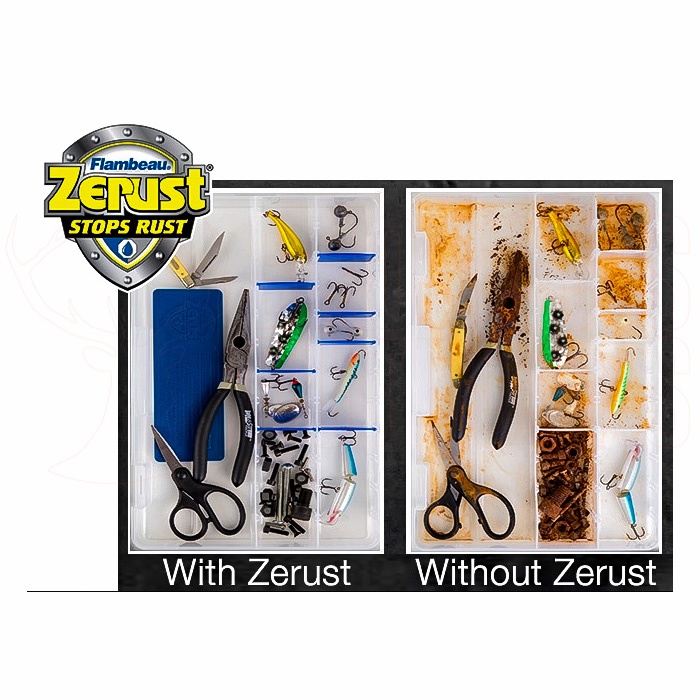 Product Dimensions: 13.5" L x 9.625" W x 12" D
Tuff Tainers Included: (1) 1002, (2) 3003, (2) 4007 with Zerust dividers

- The biggest little tackle box you'll ever need
- Translucent flip top lid offers quick access to 6 compartments for terminal tackle
- Features 4 line dispensing ports
- Ample main compartment storage space for larger equipment
- Over-molded carry handle
- Proudly Made in the U.S.A.

The biggest little tackle box available on the market today offers intelligence and convenience with your tackle management.

What is Zerust?
A patented VCI polymer technology molded directly into specific Flambeau plastics that provides years of hassle-free, long-lasting rust and corrosion protection.
How does Zerust work?
Zerust-infused plastics emit an odorless, harmless vapor in a contained area to naturally form a protective layer around exposed, clean metal surfaces to prevent oxidation-reduction and stop rust and corrosion.