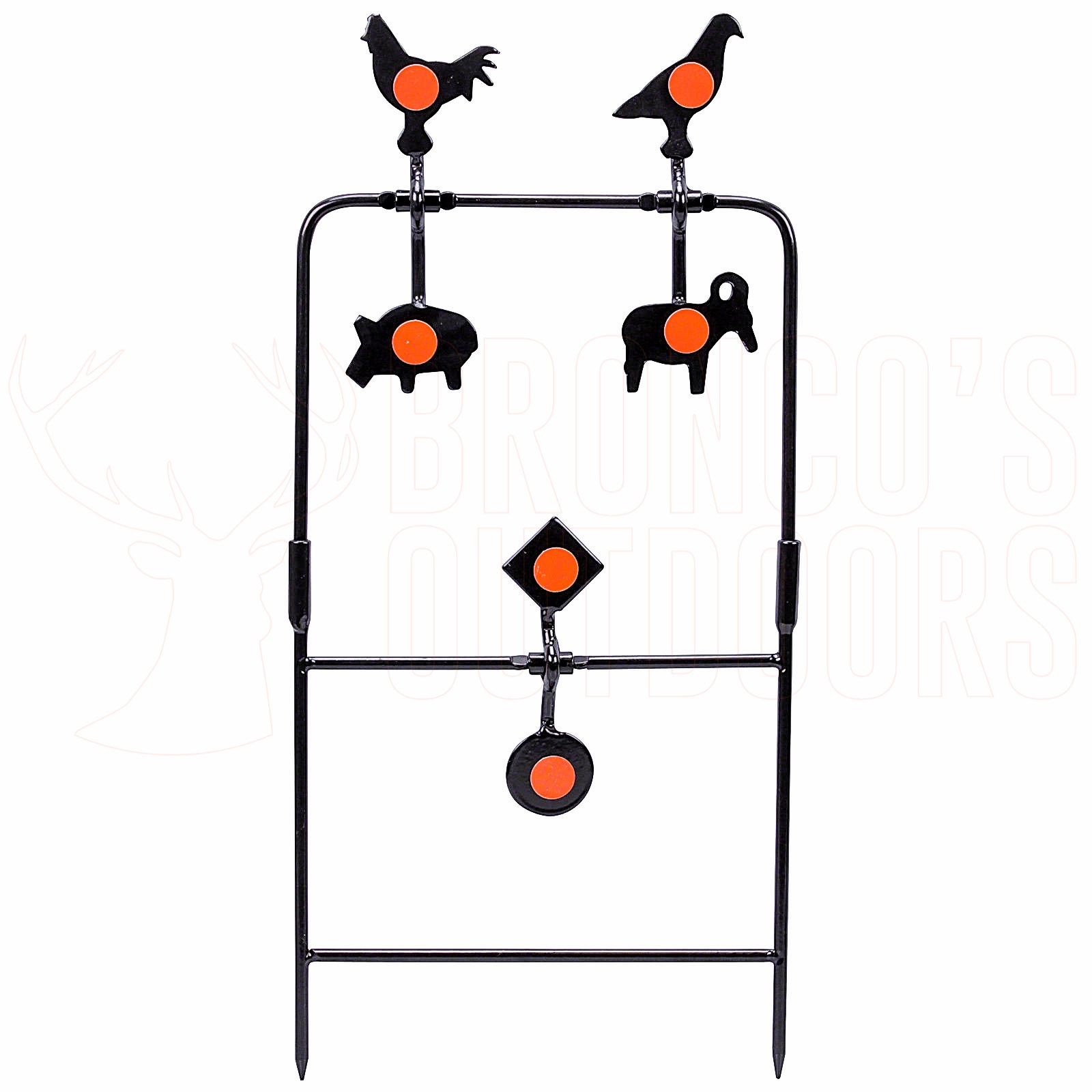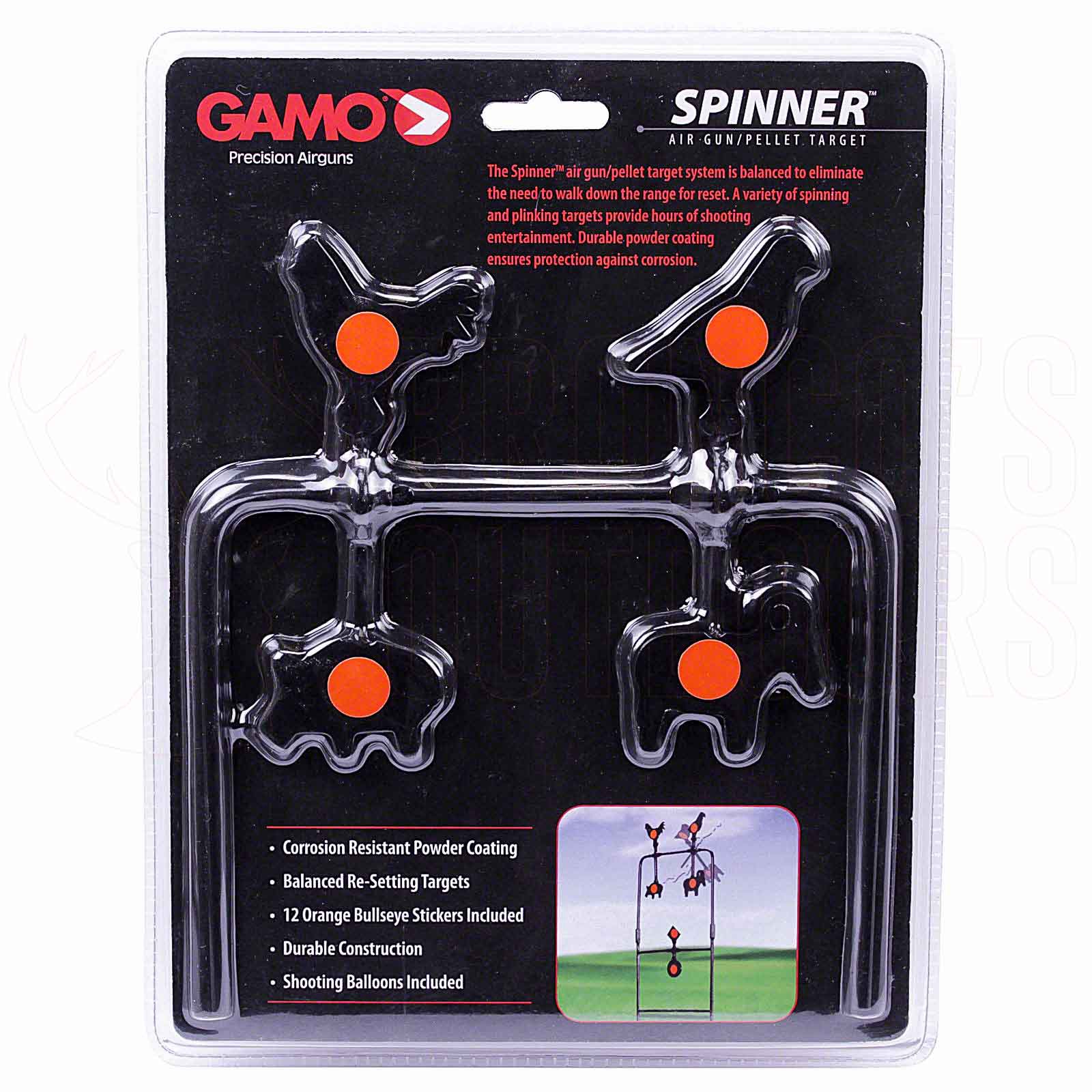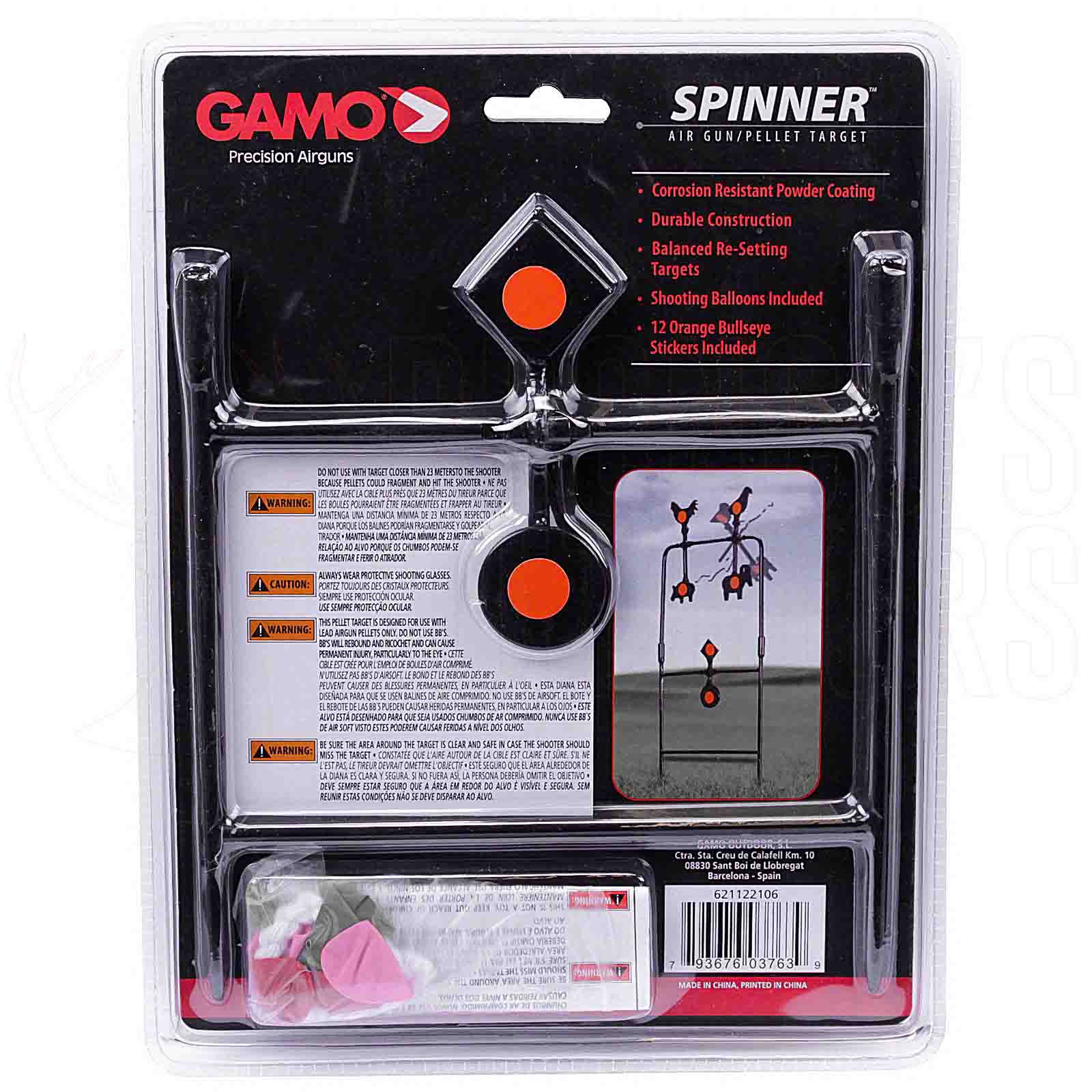 GAMO SPINNER Air Gun Pellet Target

Gamo target system designed to eliminate the need to walk down the range to reset. A variety of spinning and plinking targets provide hours of shooting entertainment. Durable powder coating ensures protection againts corrosion. 

The target is supplied with 12 orange bulleye stickers and 4 ballons with string. Metal frame construction with pointed legs designed for easy installation in to grass. Six metal spinner targets in total. 

Recommended for use with lead airgun pellet and lead shot only. Do NOT use BBs. BBs will rebound and ricochet and can cause permanent injury, particularly to the eyes. Please ensure appropriate safety protection is used.
Related Products
Gamo Air Rifle Targets x100