JT Splatmaster .50 Paintballs Grenade 200 Rounds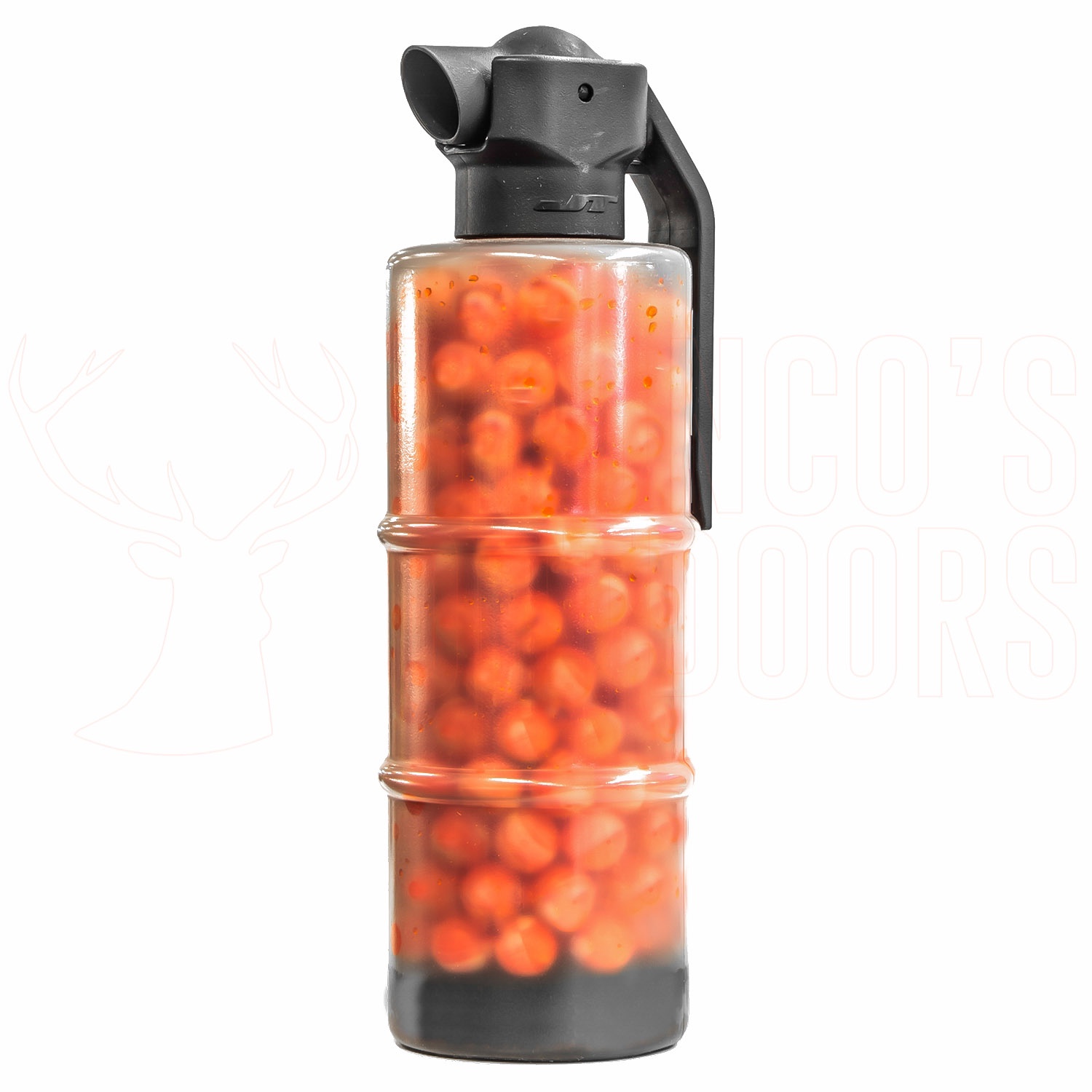 With 200 rounds of JT SplatMaster Ammo and a flip spout lid for smooth reloads, you are ready to take your game to the field. The ammo is specifically designed for quick and easy clean up with water, while being resistant to staining. The paintball gun ammo is made of gelatin and boasts a 100 percent biodegradable formula.

After a day of playing JT SplatMaster, simply break out the hose and rinse off your targets. This will provide for a safe and accurate shot and fun endless games or backyard entertainment.

Get in the game now with this JT Splatmaster Ammo that is designed especially for kids. Don't find yourself out of shells and out of the game. It features a quick flip spout for easy and smooth reloads and the shells will essentially disappear with some water. With this 200 count ammo pack, you will be prepared to stay in the game. Only use it with your JT SplatMasters.