Bergara B14 Extreme Hunter .308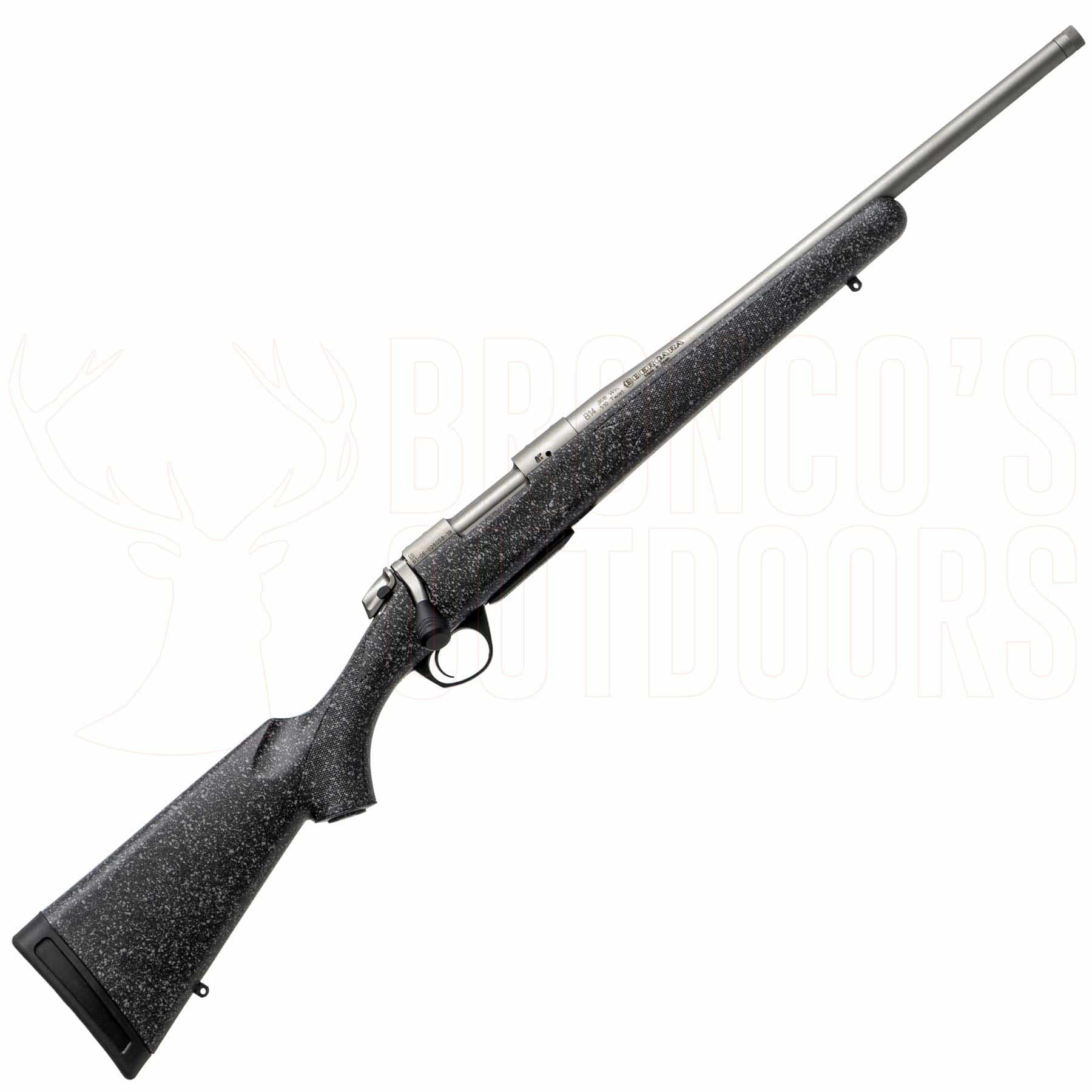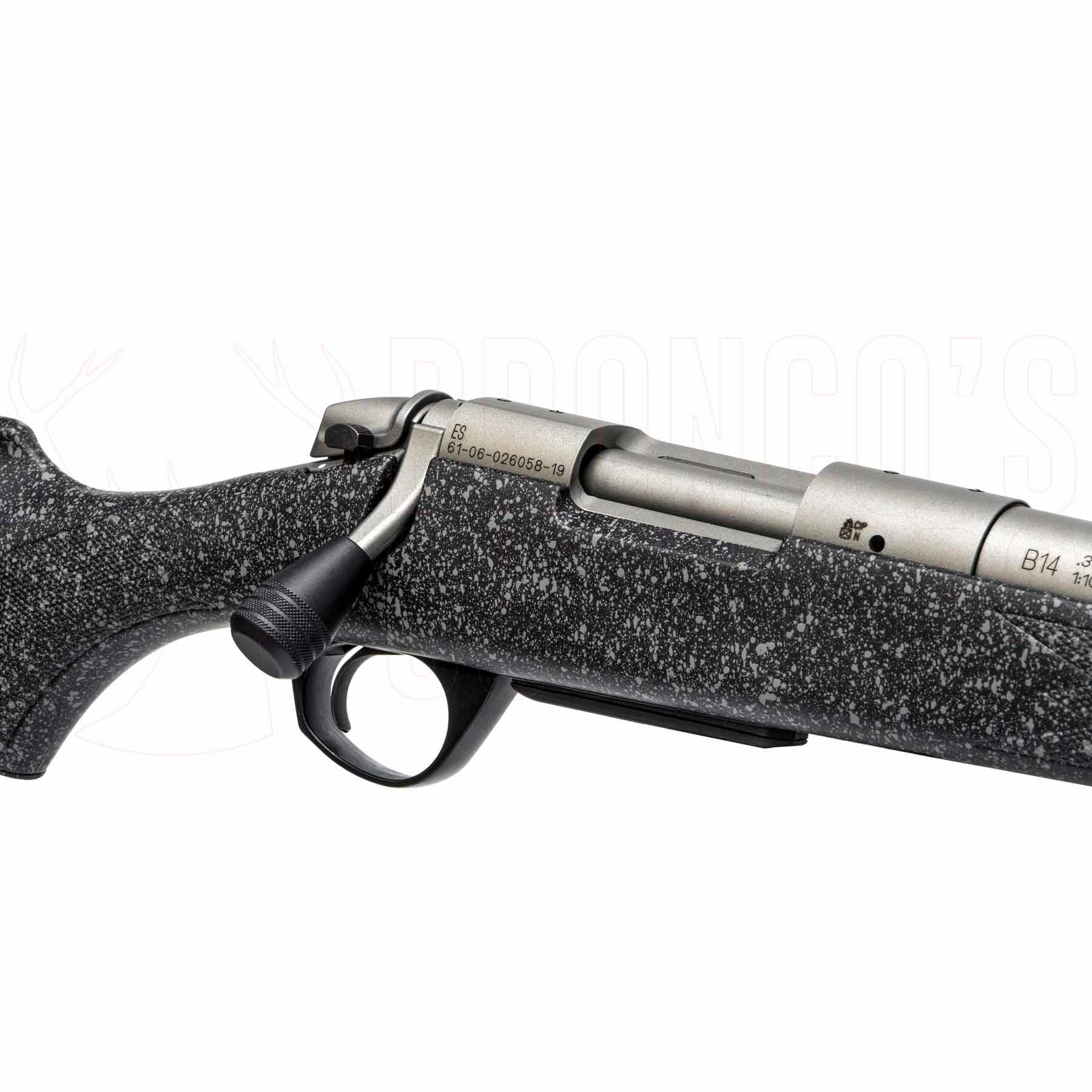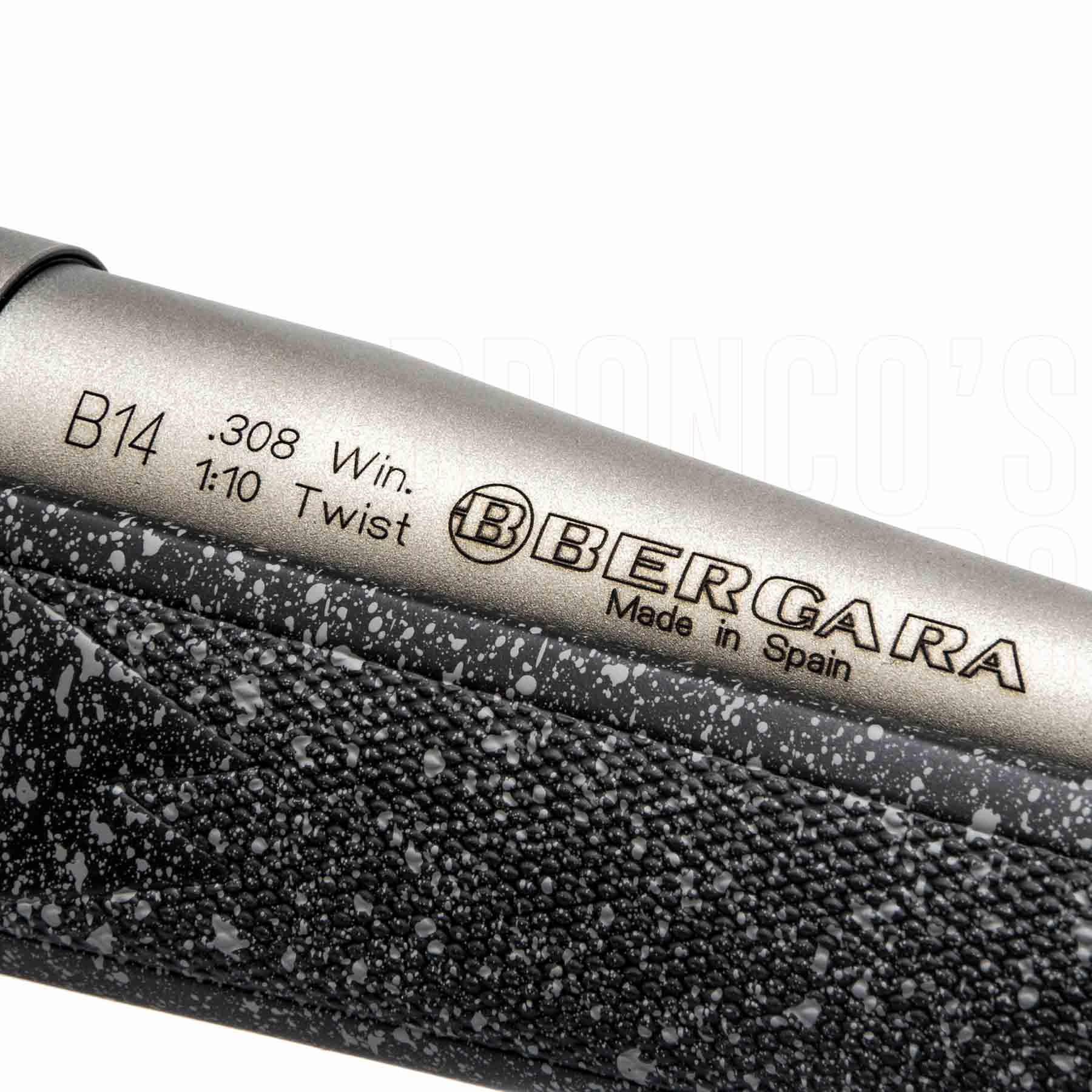 The Bergara B14 Extreme hunter comes with extra features over the regular hunter
- Tactical bolt knob
- Cerakoted
- Shortened 18" and threaded 14x1
- Weighs 6lb 7oz | 2.9kg (including bolt)

The Bergara Bolt action B14 rifle will surprise you with its silky smooth action and its excellent trigger. You will like it when you see it, but you will love when you take it.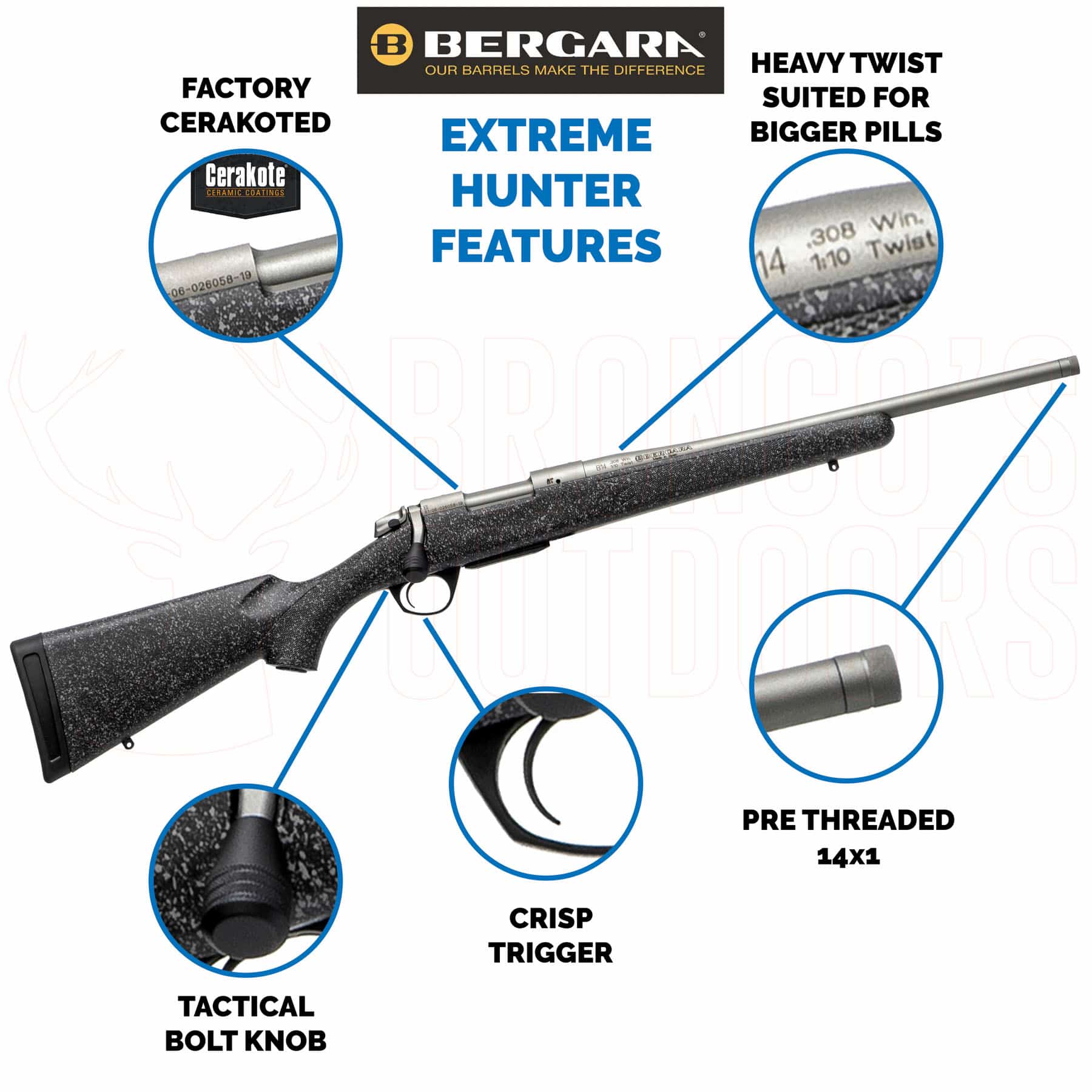 BERGARA B14 is designed and built for the most demanding hunters and leisure shooters.

B14 action is accurate, reliable and probably the smoothest bolt action on the market in its segment.
It features a two-lug bolt with a 90º opening angle and the dimensions allow easy customization with all kinds of accessories (rails, mounts, triggers, stocks…) available on the market.

This superb action in combination with a free floating BERGARA barrels guarantees excellent accuracy.

The capacity in the detachable magazine for standard calibers is 3+1

The very crisp trigger is easily adjustable to the users' ideal pull weight making it an important additional security and accuracy element. (The rifle leaves our factory with a 1,4kg trigger pull weight).

We created our stocks for optimum comfort in all shooting positions. The HUNTER stock makes this rifle extremely light (3,1kg) and comes with our Crush Zone recoil pad for minimum impact.