Hämmerli TAC R1 .22 LR + Vortex Crossfire 2-7x32 V-Plex + DPT 5 baffle suppressor *secondhand*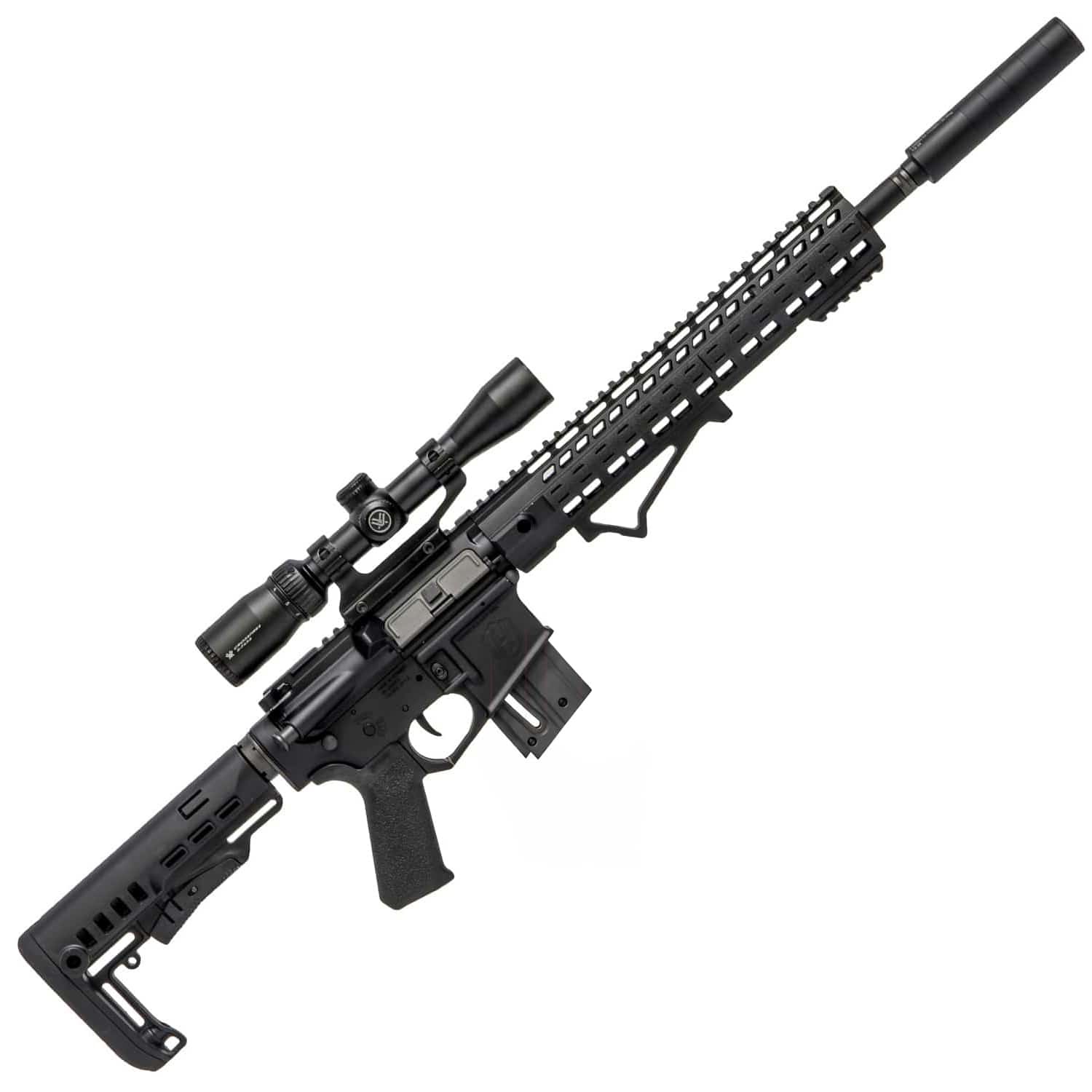 Rifle has only used about 70~100 Rounds

This includes:
- Hammerli TAC R1 .22LR RRP $1299
- Vortex Crossfire 2-7x32 V-PLEX RRP $299
- Spare Mag RRP $99.99
- DPT Suppressor $145
- Scope Mount (roughly $80)
- Aluminium Alngled Fore grip (about $50)
- Polymer M-lok rail (about $50)

This rifle has a retail value of $2,022.99

The new TAC R1 22 from Hämmerli is a tactical rimfire rifle chambered in ever-popular and economical .22 LR cartridge. Unlike other makes and models, the TAC R1 features a full metal upper and lower receiver for added strength and durability. Its factory threaded 16.1" barrel (½x28) is just begging for a silencer to be added and the surrounding CNC machined M-LOK handguard that features QD (or Quick Detach) slings mounts and makes adding other accessories just as easy and hassle-free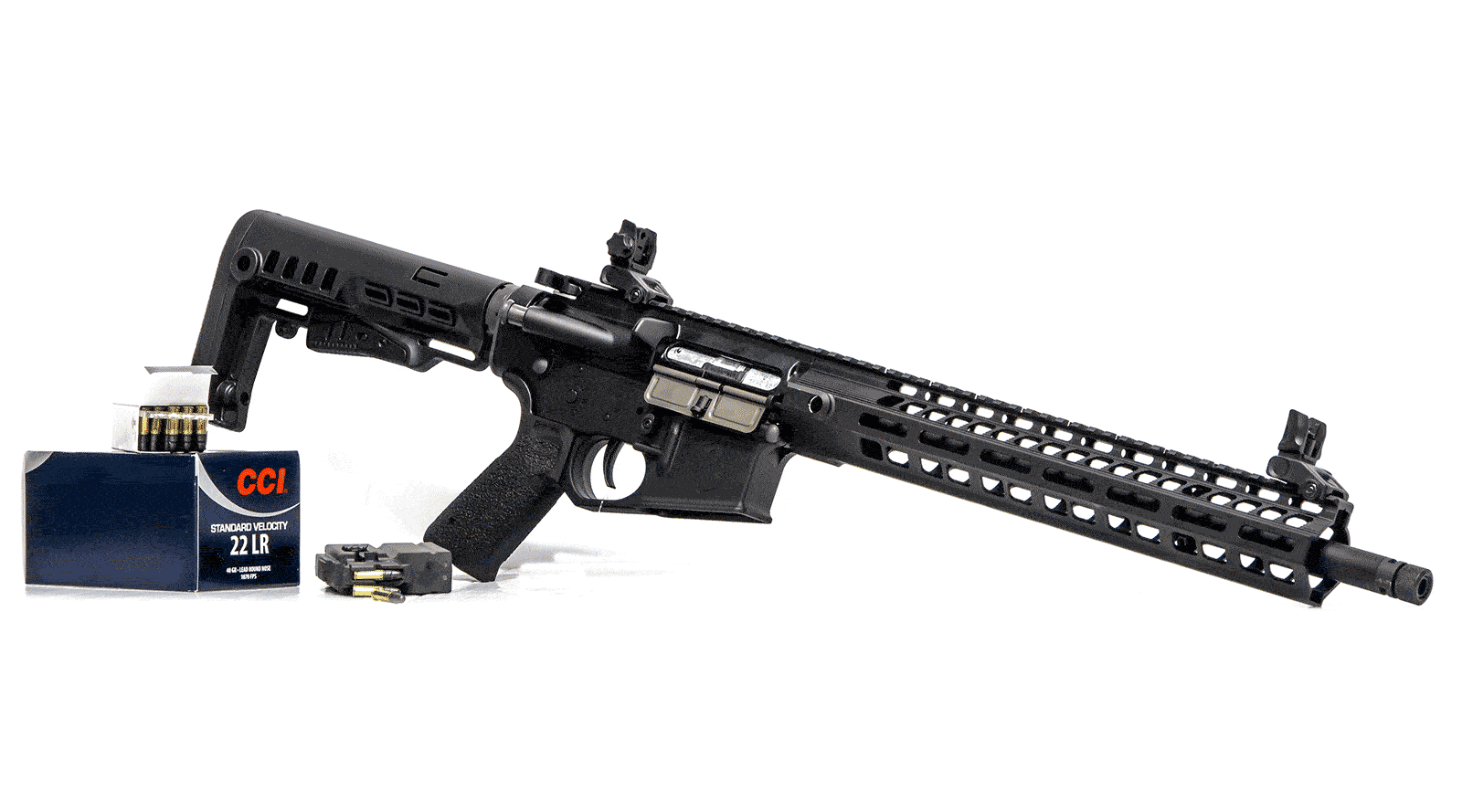 Made in Germany by UMAREX, the world's largest manufacturer of firearm replicas, the TAC R1 comes complete with factory-fitted flip-up front and rear sights that are fully adjustable for both windage and elevation. The rear sight also includes two apertures; one for 50 metres and the other for targets at shorter ranges i.e. under 50 metres. The inclusion of a 5-position adjustable skeleton stock allows the shooter to quickly change the length of pull to fit their body type and shooting situation.

The bolt speed is adjustable with a simple turn of a screw to allow for optimal performance with a variety of ammunition types and also holds open upon the last round being fired to facility faster reload times. Finally, the full-length Picatinny rail makes mounting your choice of optics easy. So if you are after the ultimate 'Bunny Busting' rig or a slick target shooting setup, then it's hard to look past the Hämmerli TAC R1.

Features:
• CNC machined M-LOK handguard with QD mounts on either side for mount a sling
• Flip-up front and rear sights fully adjustable for both windage and elevation
• The rear flip-up sight has two apertures; the smaller aperture for ranges of 50 metres and the larger one for ranges under 50 metres
• 5-position skeleton stock to allow the length of pull to be adjusted quickly and easily
• Bolt speed can be adjusted for a variety of different ammunition type
• Last round hold open; the bolt remains open upon firing the last round in the magazine
• Factory threaded barrel (½x28)
• All-metal upper and lower receiver for added strength and durability
• Easy to field strip and clean
• Made in Germany by Umarex. 

Specifications:
• Calibre: .22 cal
• Cartridge: .22 LR
• Action: Semi-automatic
• Magazine Type: Detachable box
• Magazine Capacity: 10 rounds
• Barrel Lenght: 16.1"
• Barrel Thread: ½x28
• Trigger: Single-stage
• Trigger Pull: 6.6 lb - 9.9 lb (Trigger lightening kit can be found here)
• Sights: Flip-up front and rear
• Receiver Material: Aluminium
• Stock: 5-position adjustable skeleton
• Safety: Lever 
• Forend: M-LOK
• Finish: Matte Black
• Overall Length: 830 mm (minimum); 910mm (maximum)
• Weight: 2.25 kg (without magazine).