Tanfoglio Stock III Xtreme 2019 9mm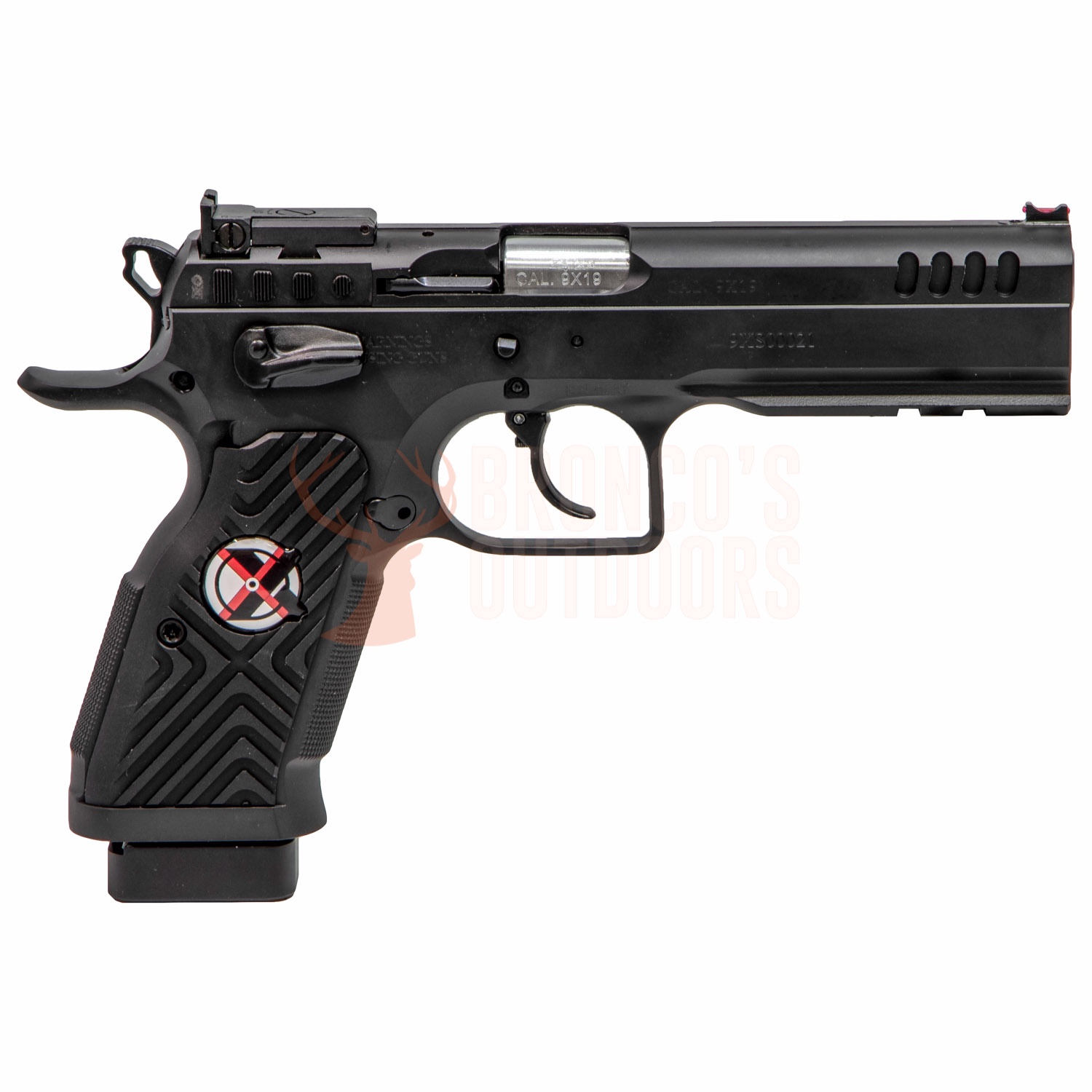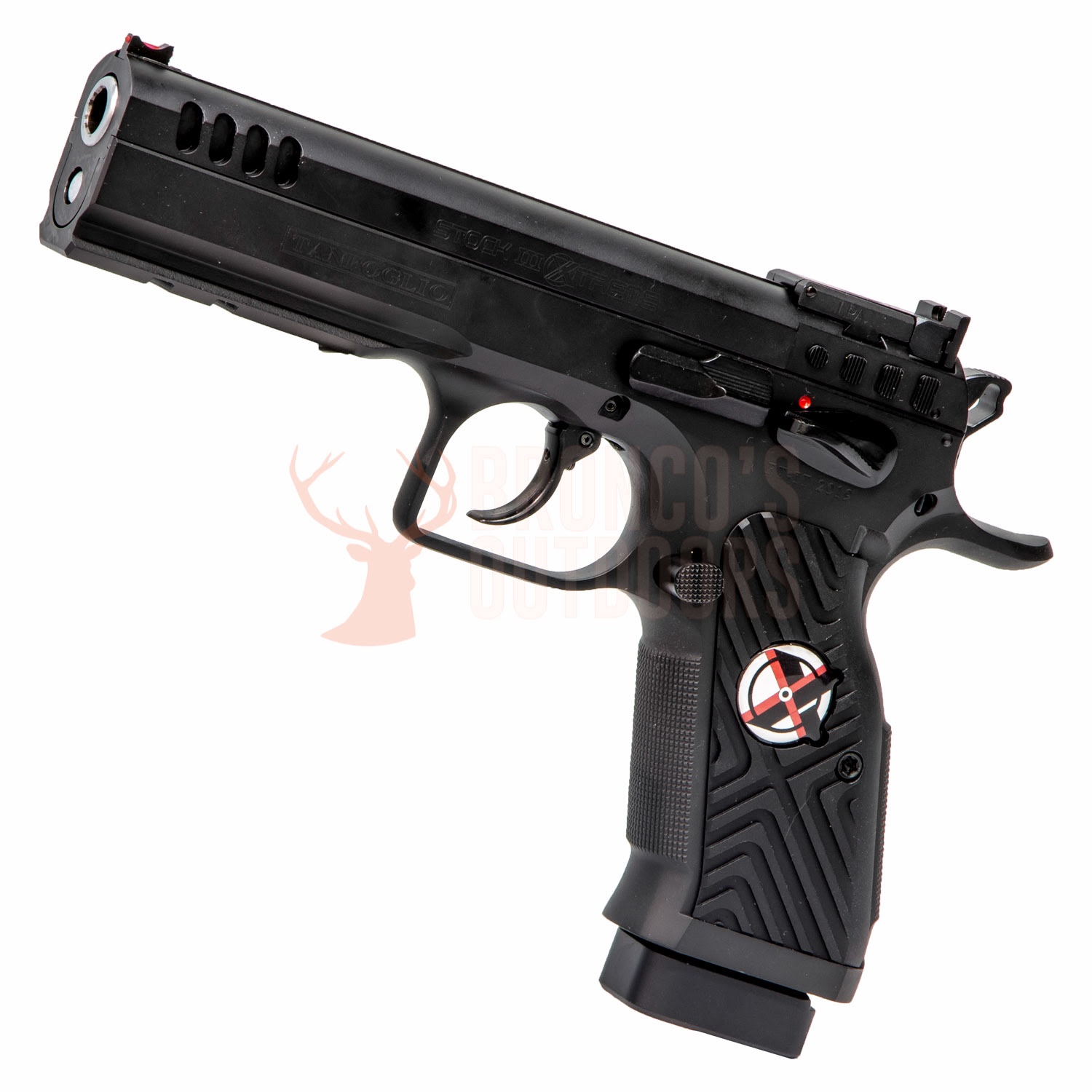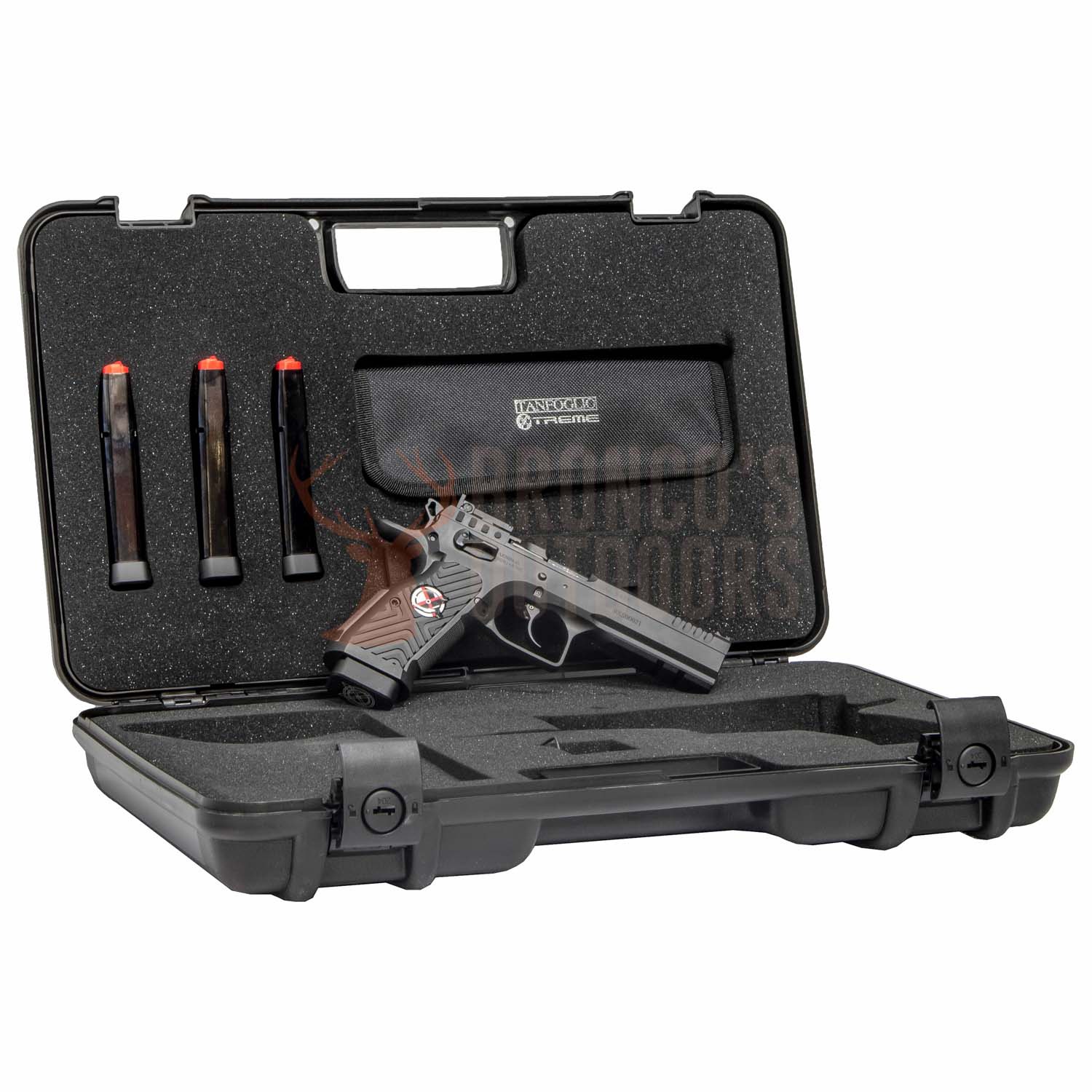 Tanfoglio Stock III Xtreme 9mm with 4 17 round magazines. 
Stock III Xtreme was designed specifically for Production Division Competition. Out of the box precision, capable of accuracy and repeatability round after round. Many talk about the placement and detail of the checkering and how great the grip and handling are. It's quickly built a reputation online with fans and experts talking about the Stock III Xtreme's superiority.
NOTE: Comes with Titan Hammer and fibre optic front sight as an added extra.

For those that demand nothing less than the best, Tanfoglio firearms are designed for and used by the very best in the sport. Each pistol takes into account all the various features desired and required by the top shooters in the sport to deliver the greatest competitive advantage possible. Before being released, the pistols are tuned in the Tanfoglio custom shop and a trigger job is done resulting in one of the smoothest trigger pulls available for an IPSC Production pistol.