Savage B22 Stainless .22WMR + 3-9x40 + Suppressor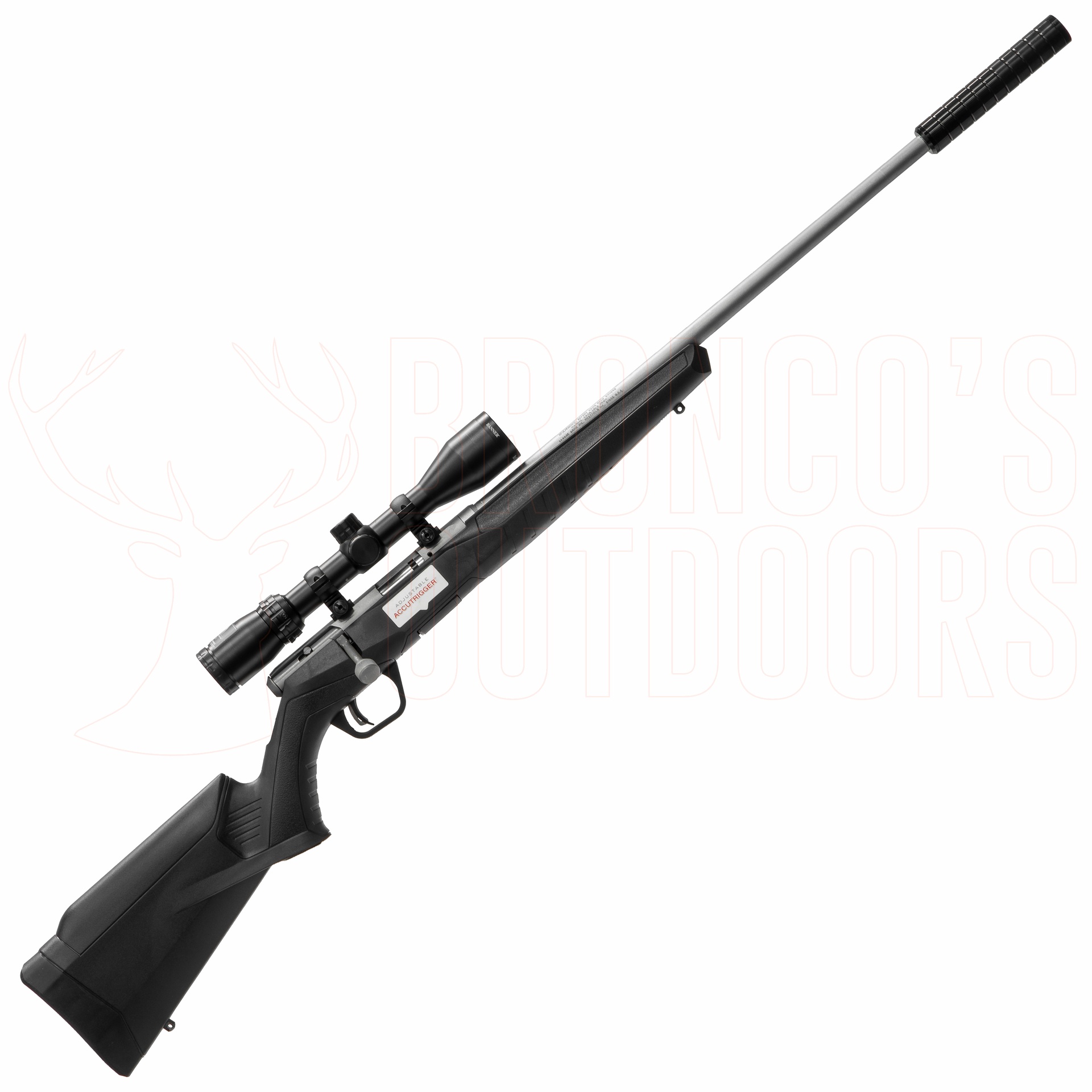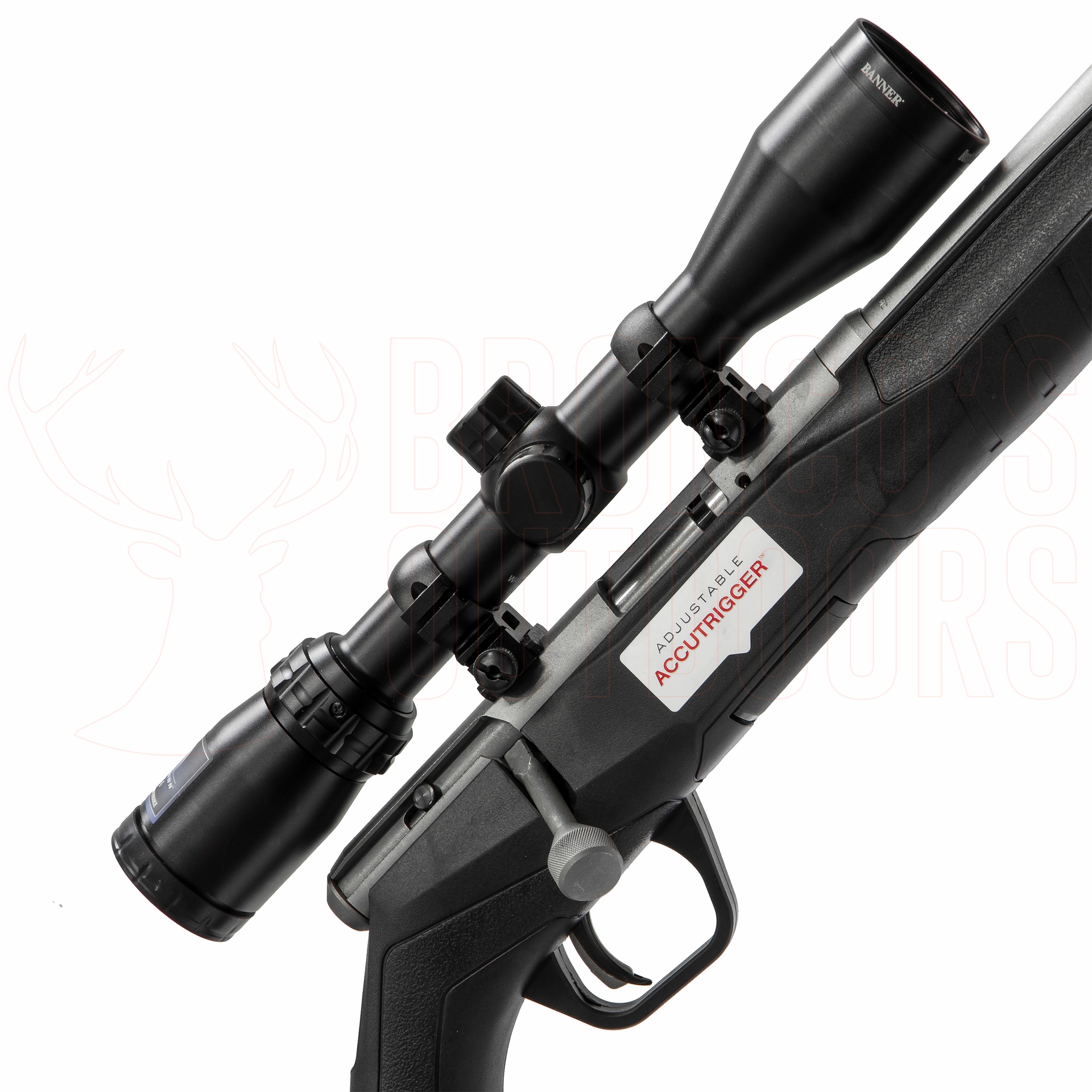 THIS PACKAGE INCLUDES:
- Savage B22 rifle
- Bushnell Banner 3-9x40 or Weaver 3-9x40 (scope may vary)
- Rings
- Rimfire suppressor

B22 MAGNUM SS

Meet a bolt-action rimfire built for the modern age—and for the shooter's body. The B22 Magnum FVSS uses an ergonomically designed stock, higher comb, top tang safety and target style, vertical pistol grip to allow shooters to hold the rifle in a more natural position for the most consistent, comfortable shooting. Its button-rifled stainless steel barrel pushes precision to new heights.

FEATURES
- Button-rifled stainless steel barrel
- User-adjustable AccuTrigger
- 10-round rotary magazine
- Modern, ergonomic composite stock
- Top tang safety
- Drilled and tapped for scope mounts

Action: Bolt
Barrel Color: stainless
Barrel Finish: Matte
Barrel Length: 21"
Barrel Type: Sporter
Bolt Release Type: Side
Caliber: 22 WMR
Magazine Capacity: 10 Rounds
Hand: Right
Length of Pull In: 13.5"
Magazine: Rotary
Overall Length: 39"
Rate of Twist: 16
Receiver Color: Blued
Receiver Finish: Matte
Receiver Material: Carbon Steel
Type: Rimfire
Stock Color: Black
Stock Finish: Matte
Stock Material: Synthetic
Stock Type: Sporter
Weight Lb: 6

ACCUTRIGGER
The Savage AccuTrigger gives a shooter the flexibility to set the trigger pull to their individual preferences without having to pay a gunsmith to adjust it.