Ruger 10/22 Take-down Blued Threaded .22 LR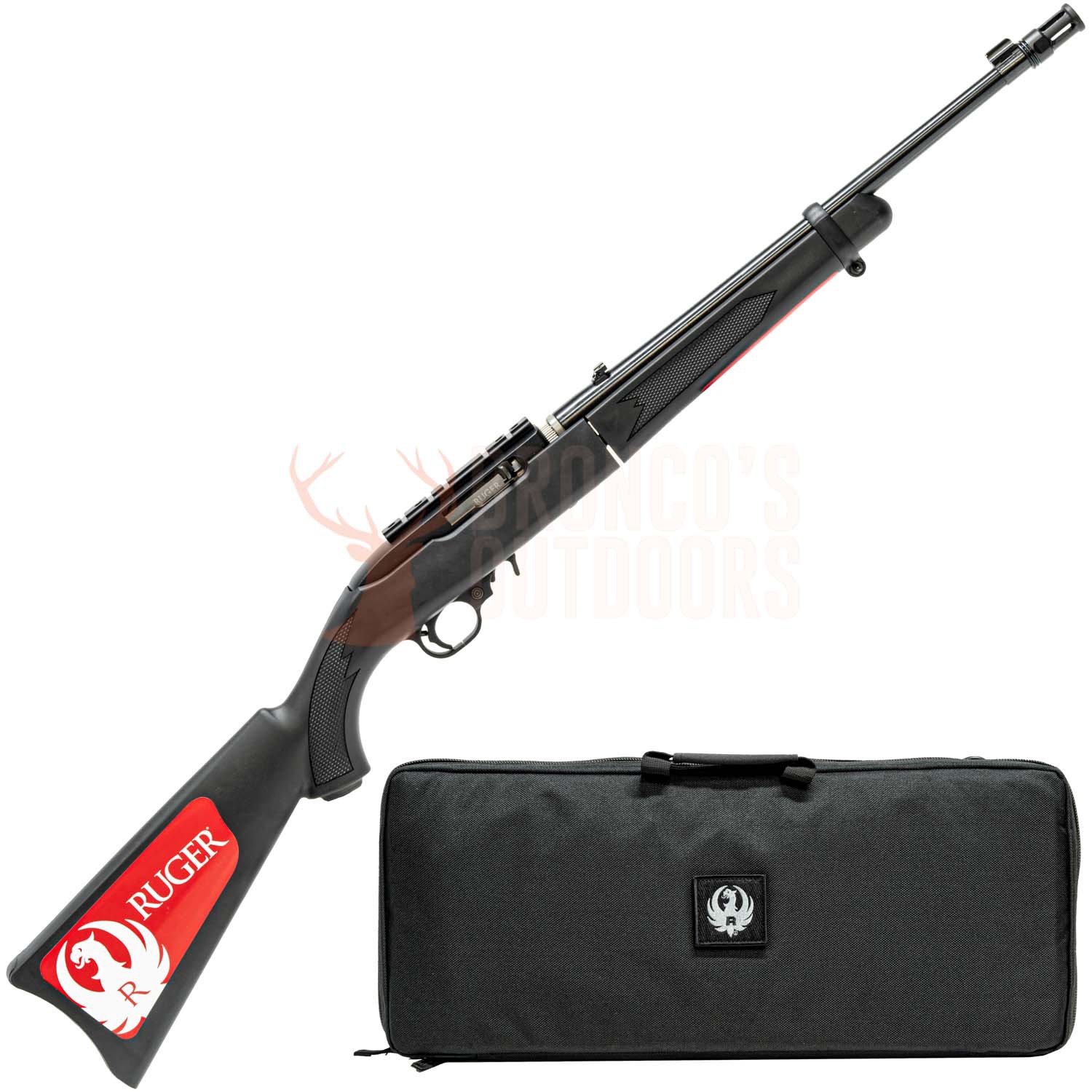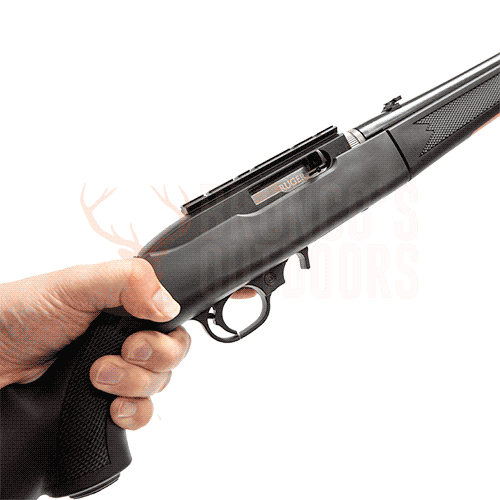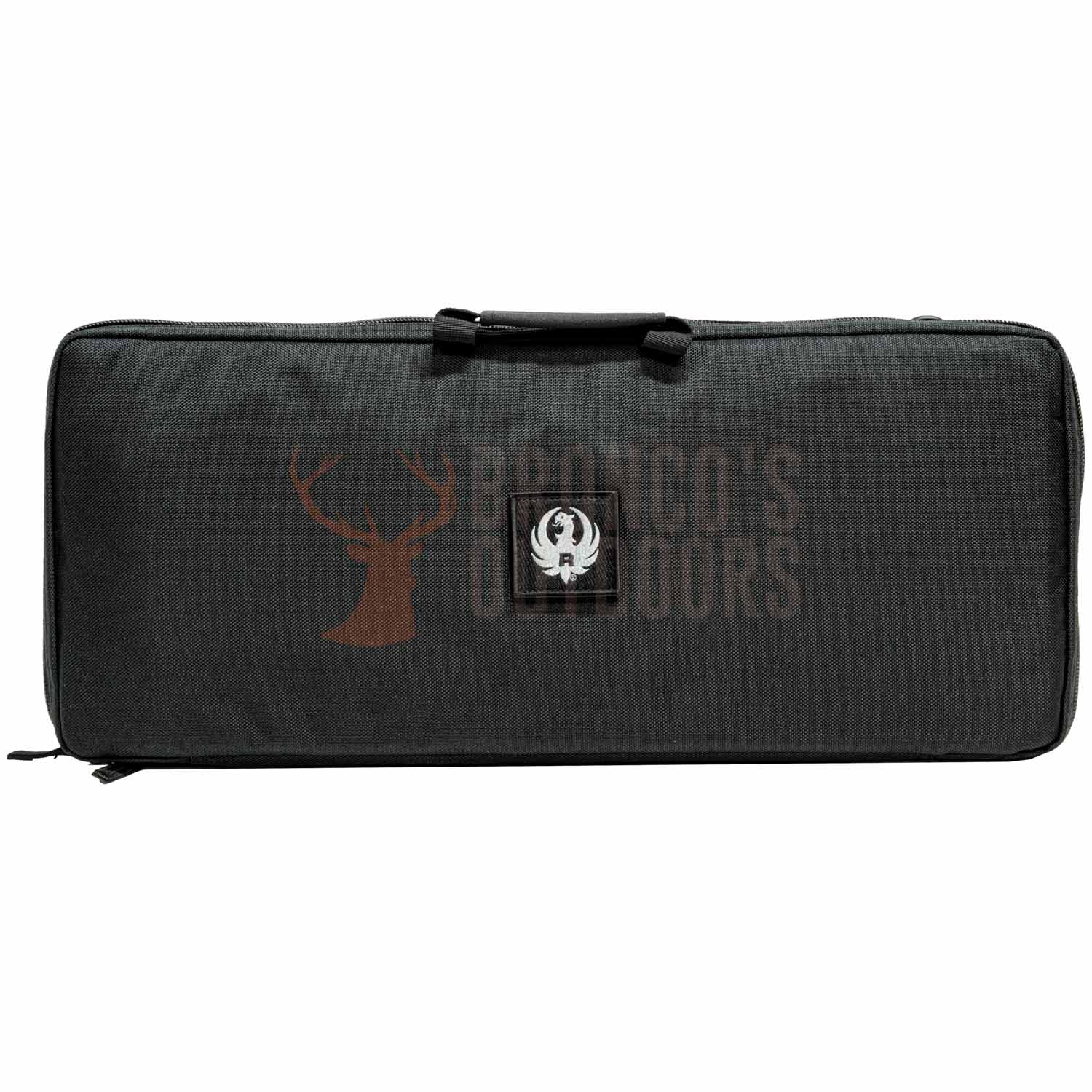 Stock: Black Synthetic
Front Sight: Gold Bead
Rear Sight: Adjustable
Material: Blued
Barrel Feature: Standard
Mag Capacity: 10
Twist: 1:16" RH
Finish: Clear Matte
Overall Length: 37"
Barrel Length18.50"
Weight: 4.6 lb.
Grooves: 6

Easy takedown enables quick separation of the barrel from the action for ease of transportation and storage. Takedown is as simple as locking the bolt back and verifying that the rifle is unloaded, pushing a recessed lever, twisting the subassemblies and pulling them apart.
Simple reassembly allows for a secure connection of the barrel and action and returns the firearm to zero, even when receiver-mounted optics are used, ensuring consistent accuracy, shot after shot.
Patented, detachable 10-round rotary magazine features a unique rotor to separate cartridges and provide reliable feeding.

Legendary action, a tried and true Ruger design, ensures consistent, reliable performance.
Combination scope base adapter for both Weaver-style and .22 tip-off scope mounts included.
Easy-to-use extended magazine release provides smooth, no-fuss removal of flush-mounted magazine
Positive, push-button, cross-bolt manual safety.
Heat-stabilized, glass-filled, polymer trigger housing assembly is precision-made of high-tech material for improved manufacturing tolerances, impact and abrasion-resistance and unmatched ability to withstand the elements.
Precision-rifled, cold hammer-forged barrel.
Also includes: Convenient carry-case, which provides ample storage with extra pockets and magazine pouches.