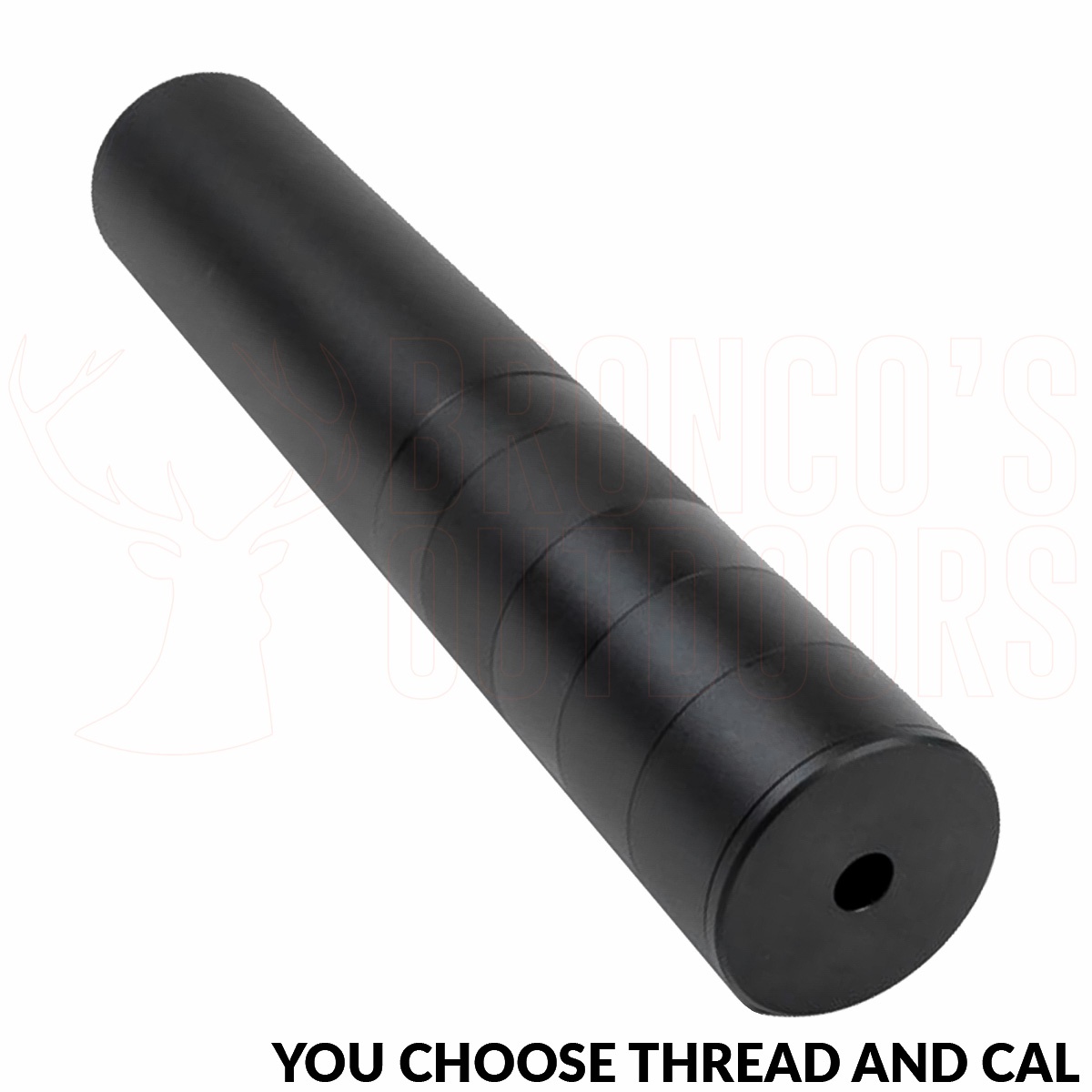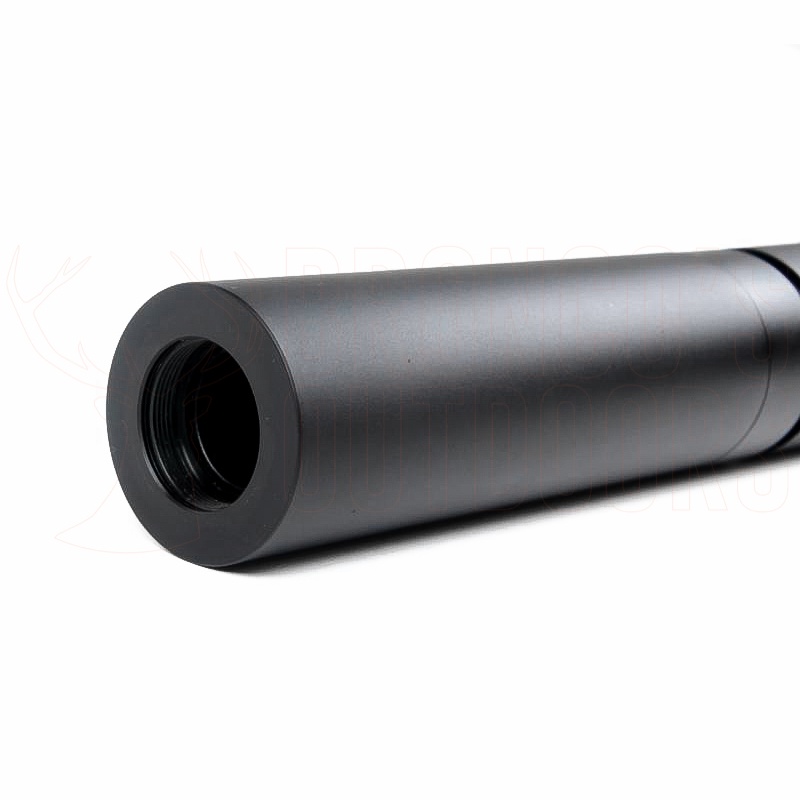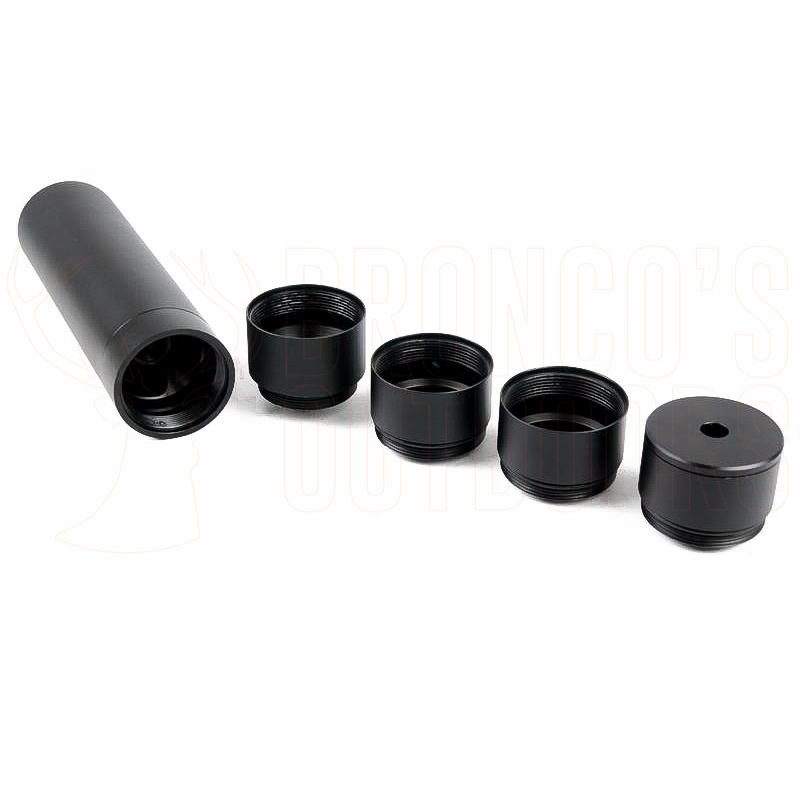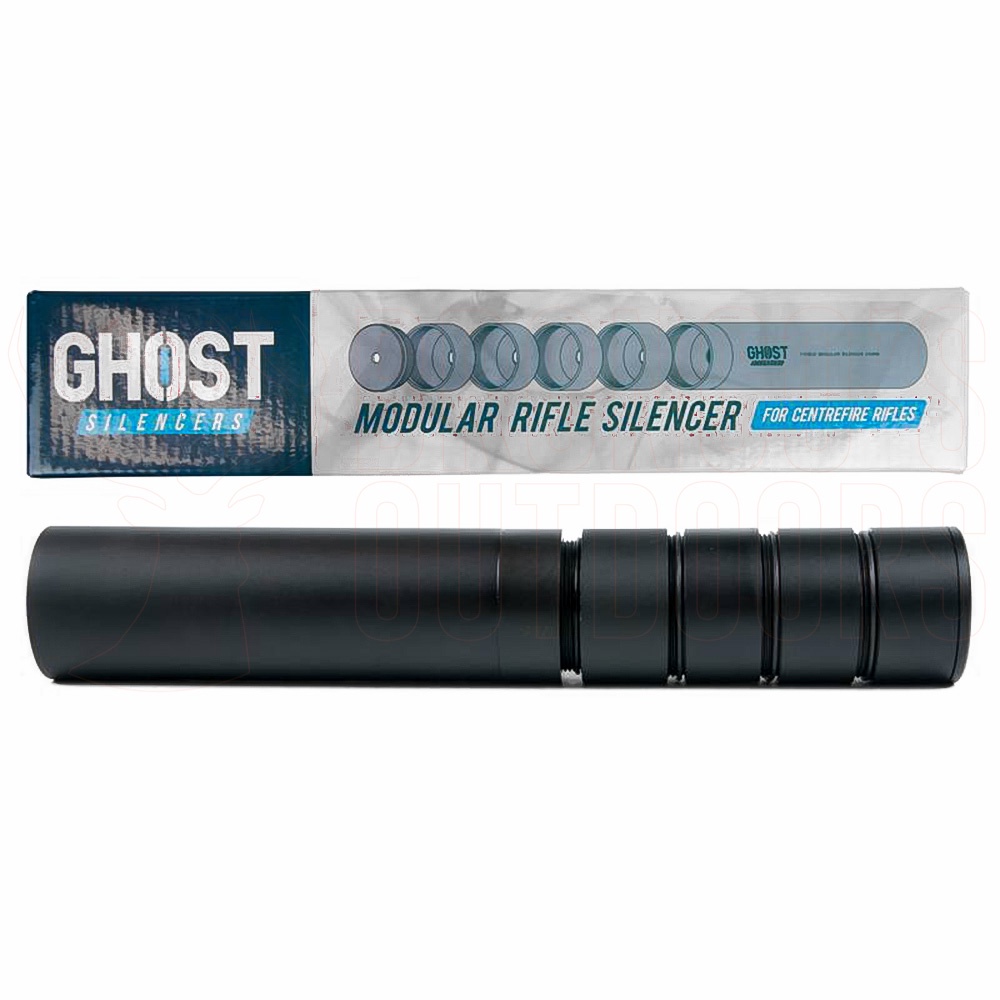 Ghost Silencer Centerfire Modular Rifle Silencer: Choose Thread Size & Caliber
The Ghost Modular Rifle Silencer are the next generation in silencer technology.  Allowing you to customise its performance to your specific shooting needs and requirements. It does this by doing away with the single tube and baffle of a traditional silencer and instead, incorporates a configurable size modular baffle design.

What does that mean exactly? It means you can customise the silencer based on the number of baffles by simply screwing and unscrewing the threaded baffle sections. The more baffles you add, the heavier but quieter the silencer will be. Less baffles, therefore, means a lighter silencer and louder in terms of noise suppression.

The Ghost Modular Silencer are made of high-strength, aluminium alloy to minimise weight and features an anodised, hard-coat matte black finish for the ultimate in durability. What's more, cleaning only takes minutes. Simply unscrew to disassemble and clean. It's that easy.

Features:
• Over-barrel centerfire silencer
• For use on .177-22 caliber firearms (and everything in-between) OR .243-30 caliber firearms (and everything in-between)
• Customisable for weight and noise suppression
• Made from lightweight aluminium alloy
• Anodised, hard coat matt black finish
• Dimensions: 237mm (L) x 44mm (D): 1/2x20; 1/2x28; M14x1
• Requires 120mm of barrel clearance
• Maximum barrel diameter: 22mm
• Weight: Maximum 345g (1/2x20; 1/2x28; M14x1)

Included (1/2x20; 1/2x28; M14x1 threaded version)
1x Barrel attachment section
1x Threaded end cap (not shown as removed in images)
4x Threaded baffle sections.