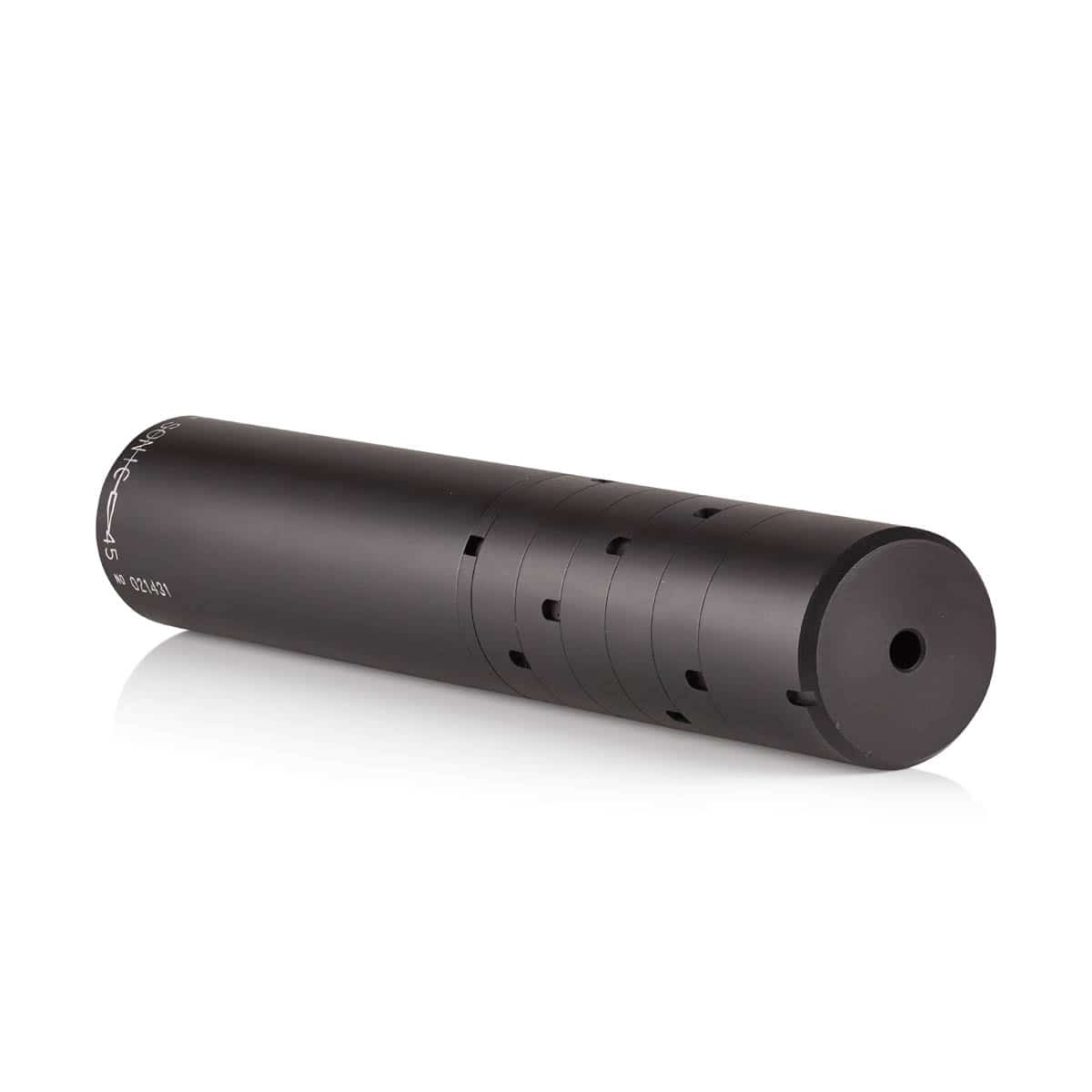 This suppressor has the volume needed to make a recommended suppression for almost all calibers. Which makes it a popular choice among our costumers.

STAINLESS STEEL CORE
In order to make this suppressor as robust and durable as possible, we have fitted it with a stainless steel core. This ensures that the Sonic is not affected by the high temperatures that arise when multiple shoots are fired within a short period of time.

40 COMPACT
7mm 1/2-20: 6.5CM, .270 to 7mm-08
6mm 1/2-20: .222 to .243
8mm 1/2-20: .308 (Not Magnum)
8mm 14x1: 7.62x39, 300BLK, .308