AJ Productions Deluxe Universal Game Caller only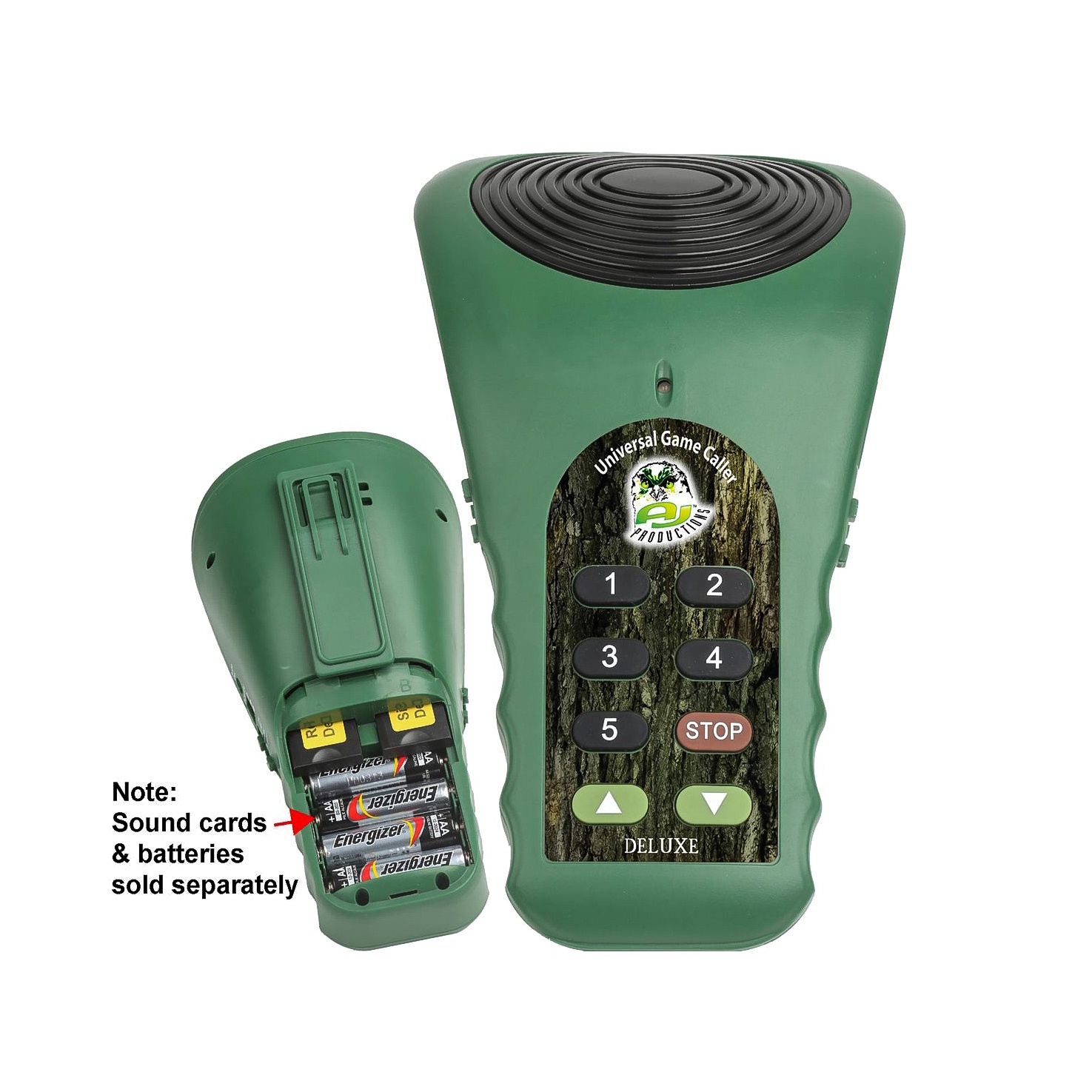 Note: This Product is compliant with NZ & Australian Radio Regulations.  

Main Hand Unit Features:
- Larger Speaker: 75mm
- 15 volume control levels
- Volume Output: 120+ decibels (no need for 8 watt Amp)
- Two x Interchangeable sound cards slots = 10 recordings
- Operates on 4 x AA batteries for extra longevity (not supplied)
- Alternative DC 6-12V DC power socket
- New STOP button design: features STOP/PAUSE.

The new deluxe model has 2 sound card slots.
NB: Caller does not include a sound card. All cards sold separately.

Product disclaimer:
A J Productions Ltd will not be responsible for any incident caused by the use of any of these products. The purchaser needs to fully understand there is always an element of danger when reproducing animal sounds in the wild.