PetSafe Outdoor Bark Control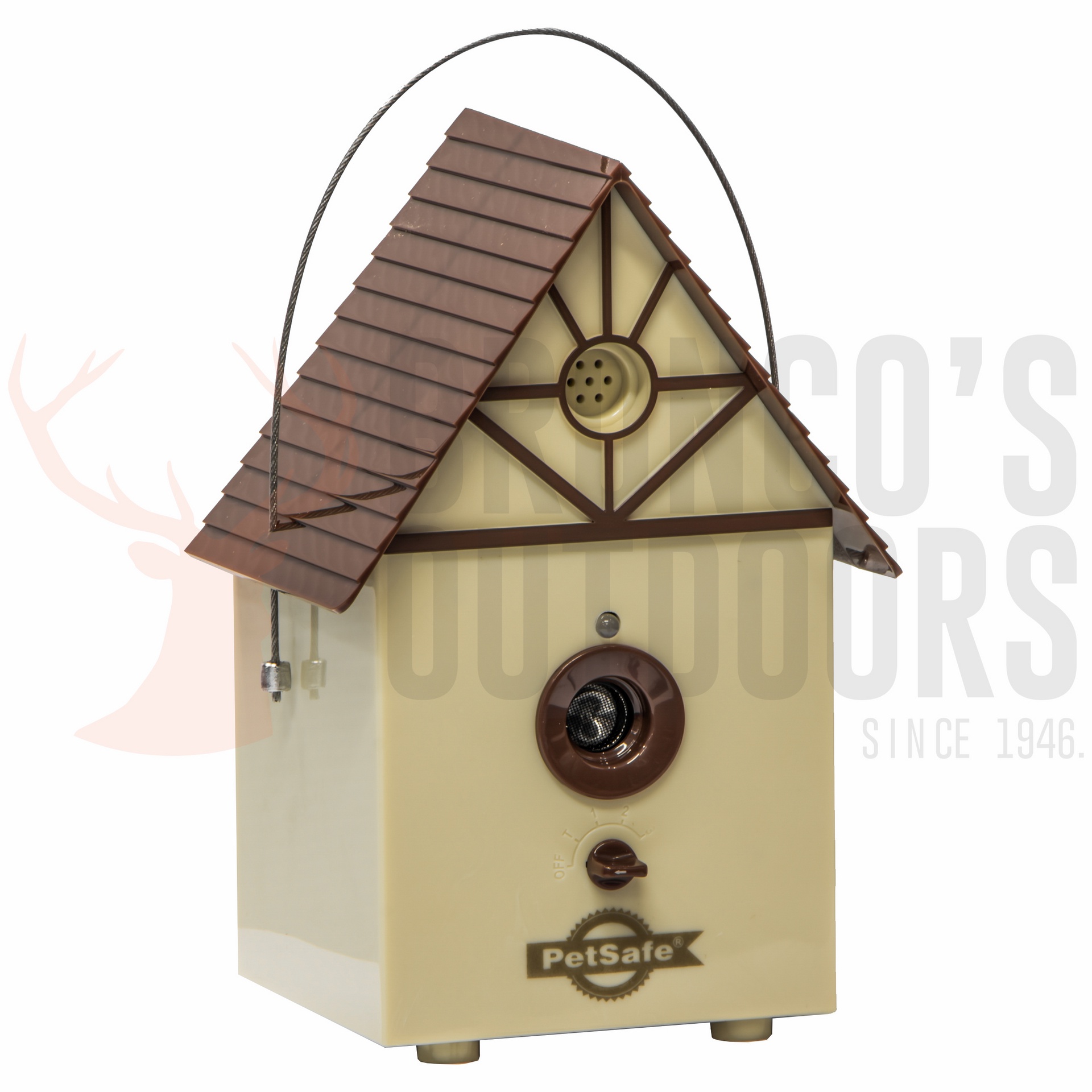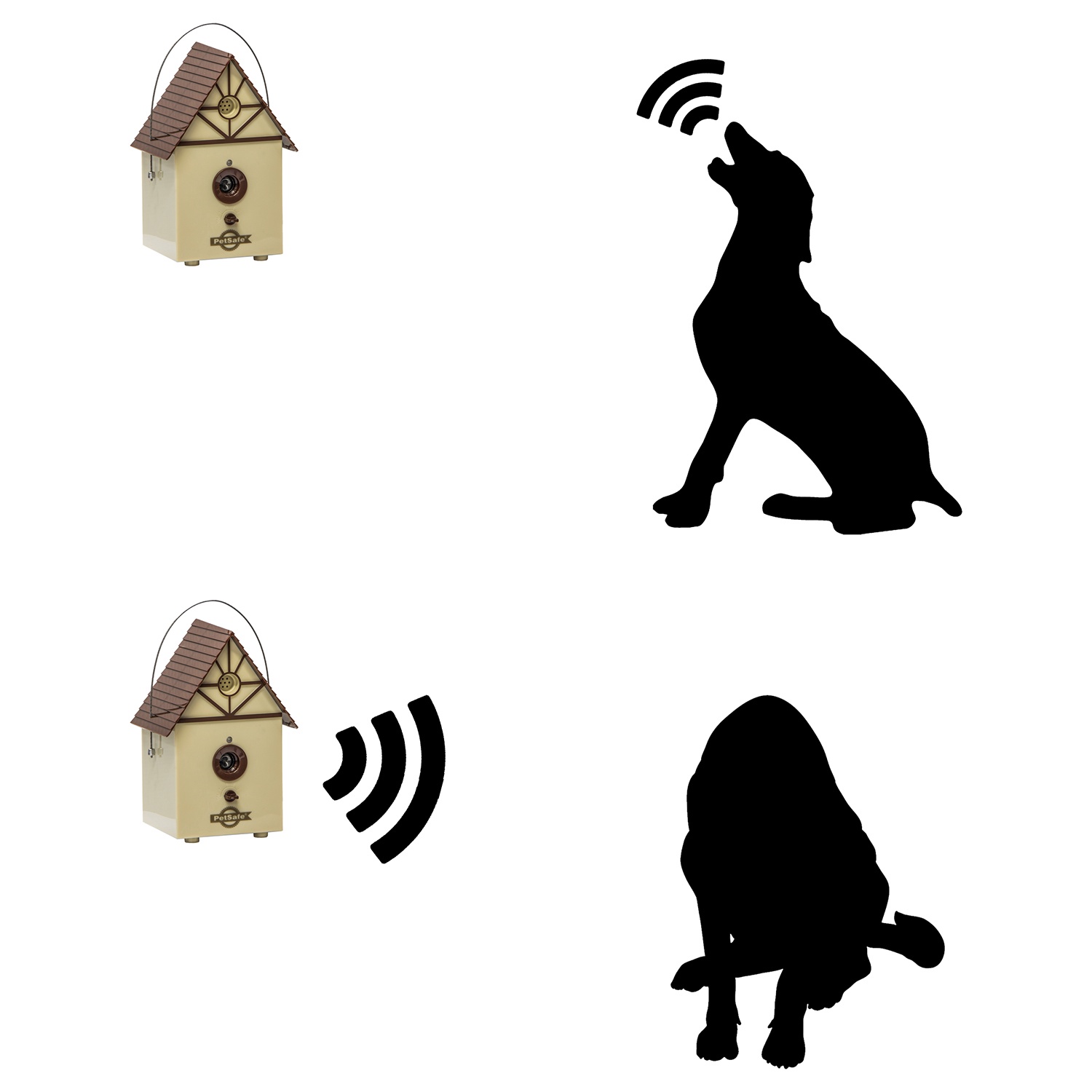 The Outdoor Ultrasonic Bark Control encourages dogs to stop barking, giving you peace and quiet in your own backyard. Whenever your dog or your neighbour's dog barks, he will hear a high-pitched sound that's inaudible to most humans. The ultrasonic sound is harmless yet annoying, which reminds your dog to stop barking. The sound stops as soon as he stops barking. The outdoor bark control unit looks like any ordinary birdhouse and can hang in a tree, on a fence post, or anywhere outside in your yard. With a range of up to 50 feet, one unit could cover a 1/4 acre yard. Add more units to cover a larger property. 

Features & Benefits 
- Uses high-frequency ultrasonic sound to disrupt barking
- Works on most dogs within hearing range
- No need for them to wear a collar
- For dogs of any size
- Weatherproof
- Average battery life of two months 

Will This Work for My Dog? 
Ultrasonic bark correction is often the best bark control solution for many dogs. However, it will not work for all dogs because of factors like age, hearing ability, and temperament. When setting up the device, make sure there are no obstacles between the dog and the device. Also, make sure that the birdhouse speaker is less than 5 feet high and is facing the direction of the barking dog. While the unit is weatherproof, it shouldn't be submerged in water. If water enters the microphone, the device might not work until the microphone dries.