Irish Setter 878 Trailblazer Boots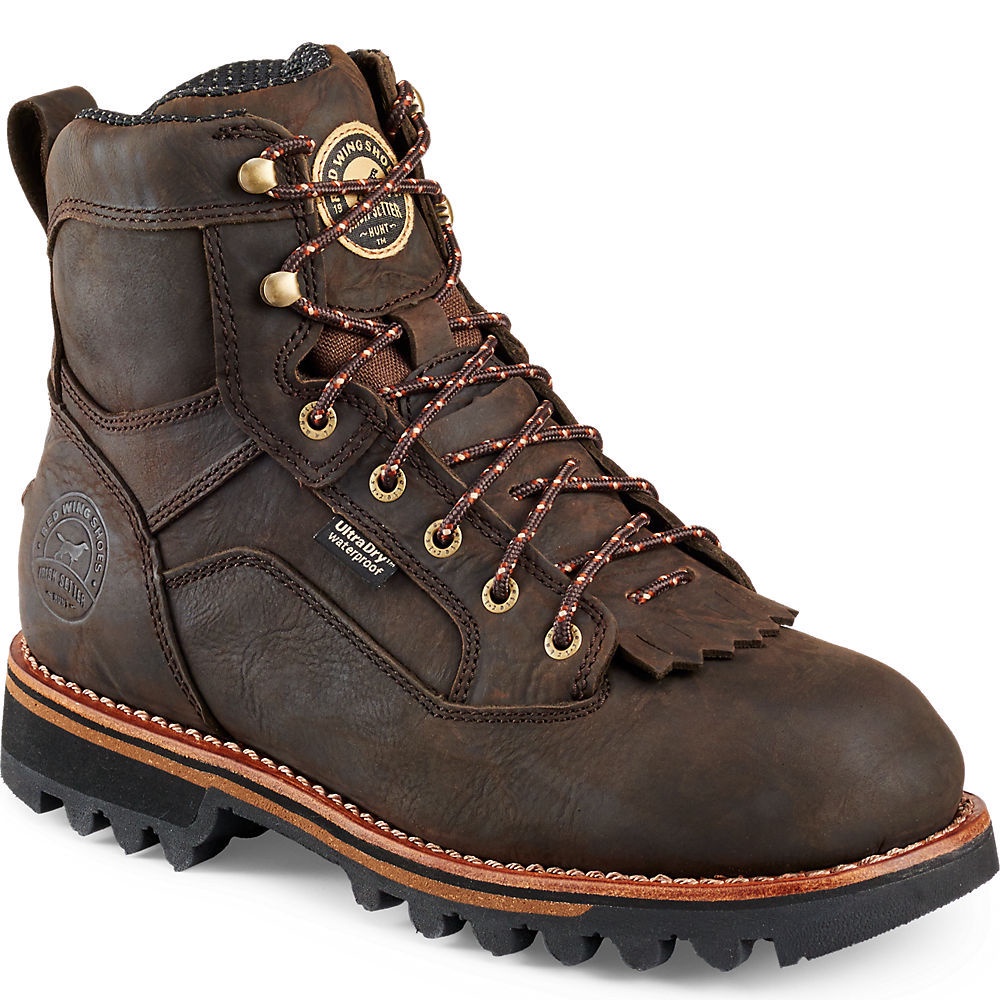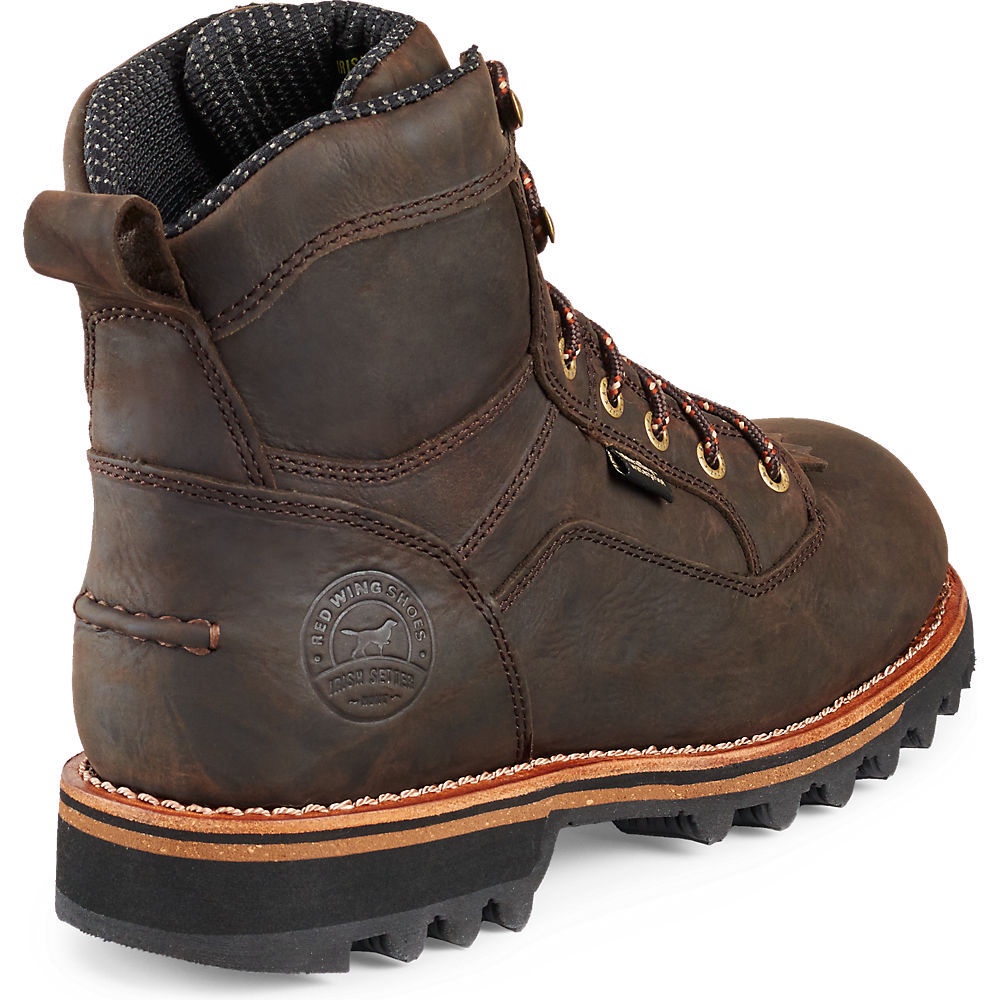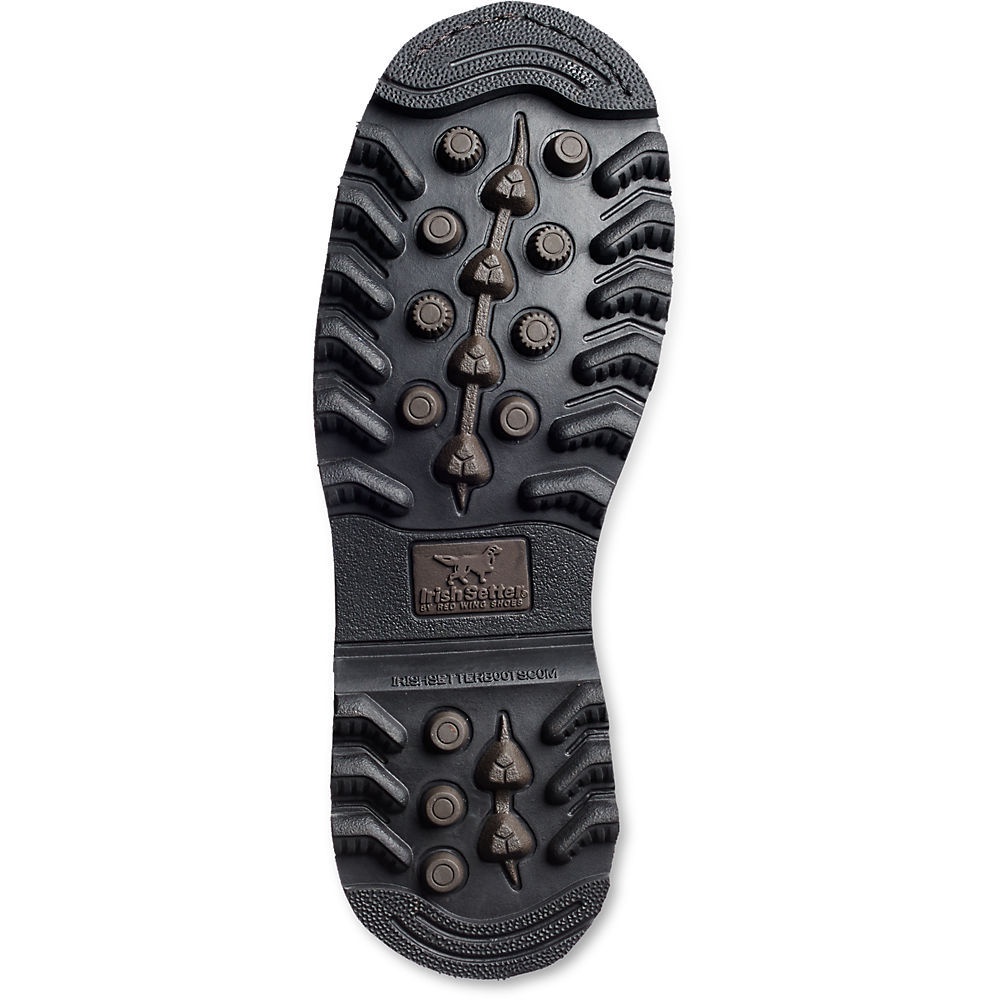 TRAILBLAZER
At home on a hiking trail, trekking through timber, or working on the Back 40, Trailblazers are an excellent high-performance boot. The uppers feature our UltraDry™ lining and ScentBan™ technology. Our Bulls-Eye® Air Bob Carbon Rubber soles gain traction on rough terrain, thanks to an aggressive lug pattern, while an EVA midsole reduces weight and provides underfoot cushioning.

The Trailblazer 878 features these technologies:

ULTRADRY™ WATERPROOFING SYSTEM
Our UltraDry™ construction combines a moisture management lining with waterproof components for dry, long-lasting comfort and performance.

SCENTBAN™
An Irish Setter exclusive scent control process, ScentBan™ is added to various materials from leathers to linings to footbeds, killing bacteria that cause odors.

Full Grain, Waterproof Leather

Waterproof: UltraDry™
Insulation: Non-Insulated
Height: 7-inch
Weight: 3 lbs. 9 oz.
Lining: Moisture Wicking Nylon
Counter: Heel-Molded
Footbed: Removable EVA
Shank: Steel
Outsole: Bulls-Eye® Air Bob Carbon Rubber
Construction: Goodyear Leather Welt

CARE OPTIONS
It's well known that proper care and routine maintenance will extend the life of our cars or homes. The same holds true for premium boots. Get the most out of your Irish Setter boots by following our recommended three step process of cleaning, conditioning and protecting them with products designed specifically for that purpose.

A well-prepped, clean surface enhances success when applying conditioners and protectants to your footwear. To clean any of our waterproof leather footwear, you can simply use water and a clean cloth. We recommend Essential Leather Cleaner for our non-waterproof leather boots.

NaturSeal™ is the best performer for conditioning waterproof leather boots. NaturSeal™ is a leading-edge conditioning formula which uses breakthrough technology to penetrate waterproof leather, enhancing breathability and pliability. If you prefer to use a wax instead of a liquid, we recommend our Original Mink Oil Paste. To condition oil tanned leather footwear, we recommend the Original Mink Oil Paste or All Natural Boot Oil.
Our Essential Leather Protector creates an invisible shield of protection for leather and fabric, and is recommended as the final step in our care process.

To ensure your rubber footwear stays in good condition wipe or spray with lukewarm water after use and allow to dry naturally. If soap is required for additional cleaning, we recommend using a non-scented soap. Store all footwear in a cool, dry, location avoiding direct contact with any heat source, extreme cold or sunlight.

By taking time for proper care of your footwear, you'll not only notice better performance in the field, but your Irish Setter boots will last longer too.