Browning X-Blade II .177 Gas Piston with 4x32 + Cleaning Kit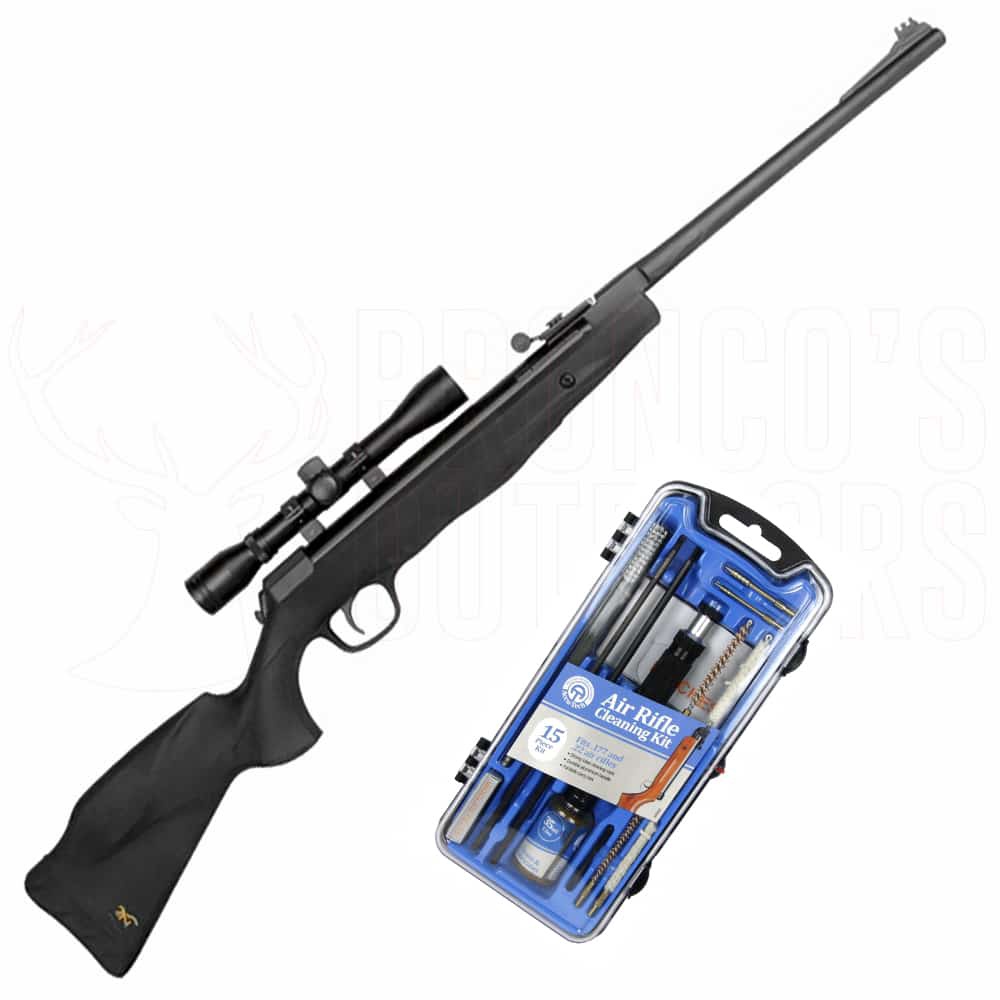 This combo includes Browning X-blade with 4x32 and Accu-tech air rifle cleaning kit

The Browning X-Blade II uses a gas-piston-system instead of the traditional spring-piston. This reduces friction in the cocking process and vibrations during the shot. Featuring a polymer barrel sleeve and stock with fully adjustable rear sight.

Specifications:
Calibre: .177 / 4.5mm.
Energy:  24 J.
Trigger: Non-adjustable.
Safety: Automatic.
Barrel length: 455 mm.
Stock: Synthetic.
Velocity: Up to 310 m/s. (1000fps)
Length: 1100 mm.
Weight: 3.5 kg.